Douwe Egberts is proud to announce the launch of their limited-edition decorative jars, available in four stunning designs. Now consumers can enjoy their favourite instant coffee and, once the jar is empty. upcycle it for alternative uses.
"At Douwe Egberts, we noticed a trend of our jars being upcycled once the coffee was finished. Due to the airtight lid, our jars were being used to store anything from dried foods, stationery, and sweets. They were even being used as vases for flowers. It was because of this that we wanted to give our consumers an option of designs to use and display in their homes," explains Thokozane Radebe, brand manager for Douwe Egberts.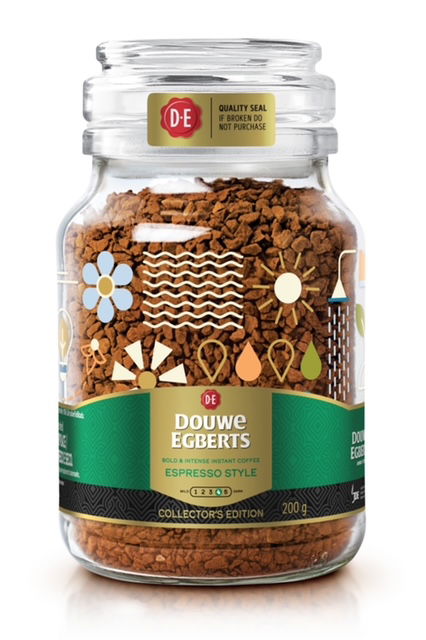 As the upcycling of these jars speaks to one of Douwe Egberts core focuses – sustainability – Radebe says the brand couldn't be happier about the additional uses of their jars, and that knowing the jars are being upcycled in this way is a step in the right environmental direction.
The new limited edition Douwe Egbert Deco Jars are part of a JDE worldwide campaign which South Africa was chosen to be a part of and can be found at all major outlets. The jars are available in four designs created by students and speak to sustainability conveying each designer's concept of the theme. These designs include:
Bicycles – highlighting the importance of sustainable forms of transport
The Māori principle of kaitiakitanga – the visuals show our connection to the earth and the cyclical cycle of nature
Upcycling of different items – the importance of reuse and lack of waste
Nature – focussing specifically on the importance of pollinators in our natural environment
The Douwe Egberts instant coffee jar is a hit twice round – first for its coffee and then for its uses. When you are done this jar isn't.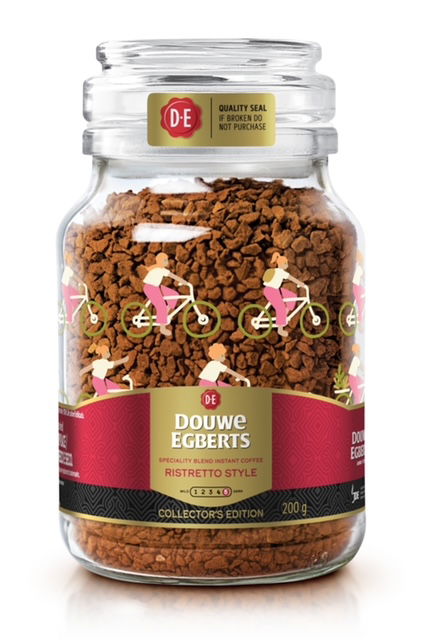 For more information on Douwe Egberts please visit: www.douwe-egberts.co.za/