It's not often you get a whisky with a story as unique as that of Dunville's. Dunville's Irish Whiskey is one of the world's oldest and most famous whiskey brands. Founded in the city of Belfast in 1808, Dunville's was the world's largest whiskey producer until a series of family tragedies led to the closure of the distillery in 1936. After 80 years in the whiskey wilderness, Dunville's was revived by The Echliville Distillery who embarked on a journey to restore 'The Spirit of Belfast' to its rightful place among the world's best whiskeys.
Dunville's Irish Whiskey is introducing its award-winning blends and single malts to South Africa's discerning whiskey enthusiasts. The historic Irish whiskey brand is making its African debut and will soon be available on whiskey shelves across South Africa, for whiskey lovers to try.
Jarlath Watson from Dunville's Irish Whiskey and The Echlinville Distillery explains, "South Africa clearly has a growing appetite for Irish Whiskey and we are delighted to work with Truman & Orange and introduce 'The Spirit of Belfast' to whiskey drinkers across the region. We are excited to launch a trio of Dunville's award-winning whiskeys which perfectly encompass our ethos of 'whiskey without compromise'."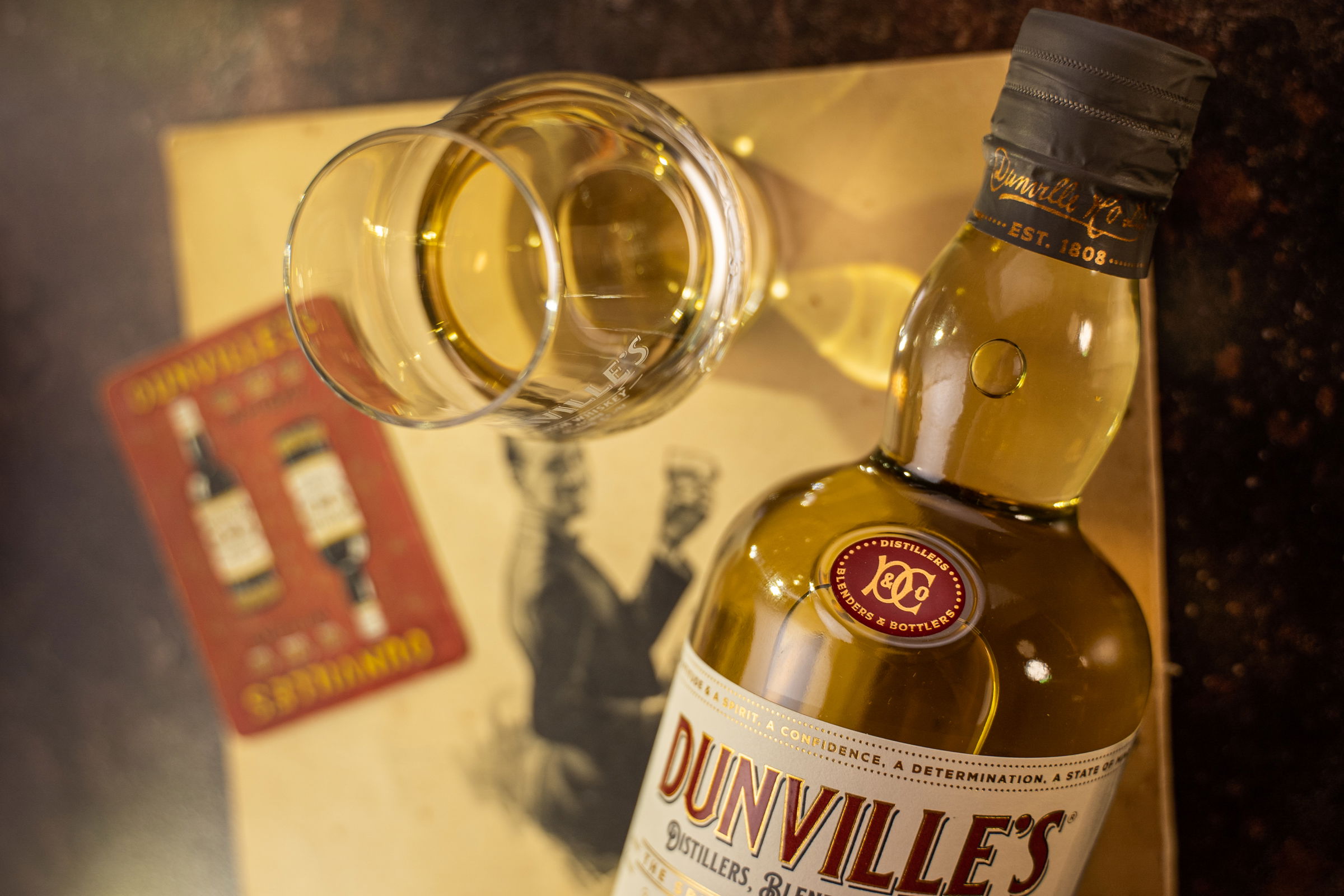 Dunville's 1808 is a modern blend of malt, grain and pot still whiskeys which tastes great neat or in a classic cocktail. It is an appealing option for everyone, from the 'whiskey connoisseur' who can enjoy it as an everyday sipper, to the 'whiskey curious' who want to explore premium Irish whiskey but aren't quite sure where to start.
Dunville's 1808 will hit the shelves alongside Dunville's Three Crowns Peated, a subtly smoky dram and officially Ireland's Best Blended Whiskey at this year's World Whiskies Awards. "We are also delighted to introduce Dunville's PX 10 Year Old Single Malt," says Watson, "this is perhaps our most iconic release to date and a firm favourite among Dunville's fans. PX 10 boasts notes of green apples, orchard fruits, clean malt and the famous Dunville's candied orange grace note that is synonymous with our Pedro Ximenez Sherry Cask finish."
"When we revived Dunville's Whiskey back in 2012, we made a commitment to reintroduce 'The Spirit of Belfast' to a new generation of whiskey drinkers. Its arrival in South Africa represents a hugely important step in that journey and we look forward to working with Truman & Orange to continue to build Dunville's global reputation for excellence," explains Watson.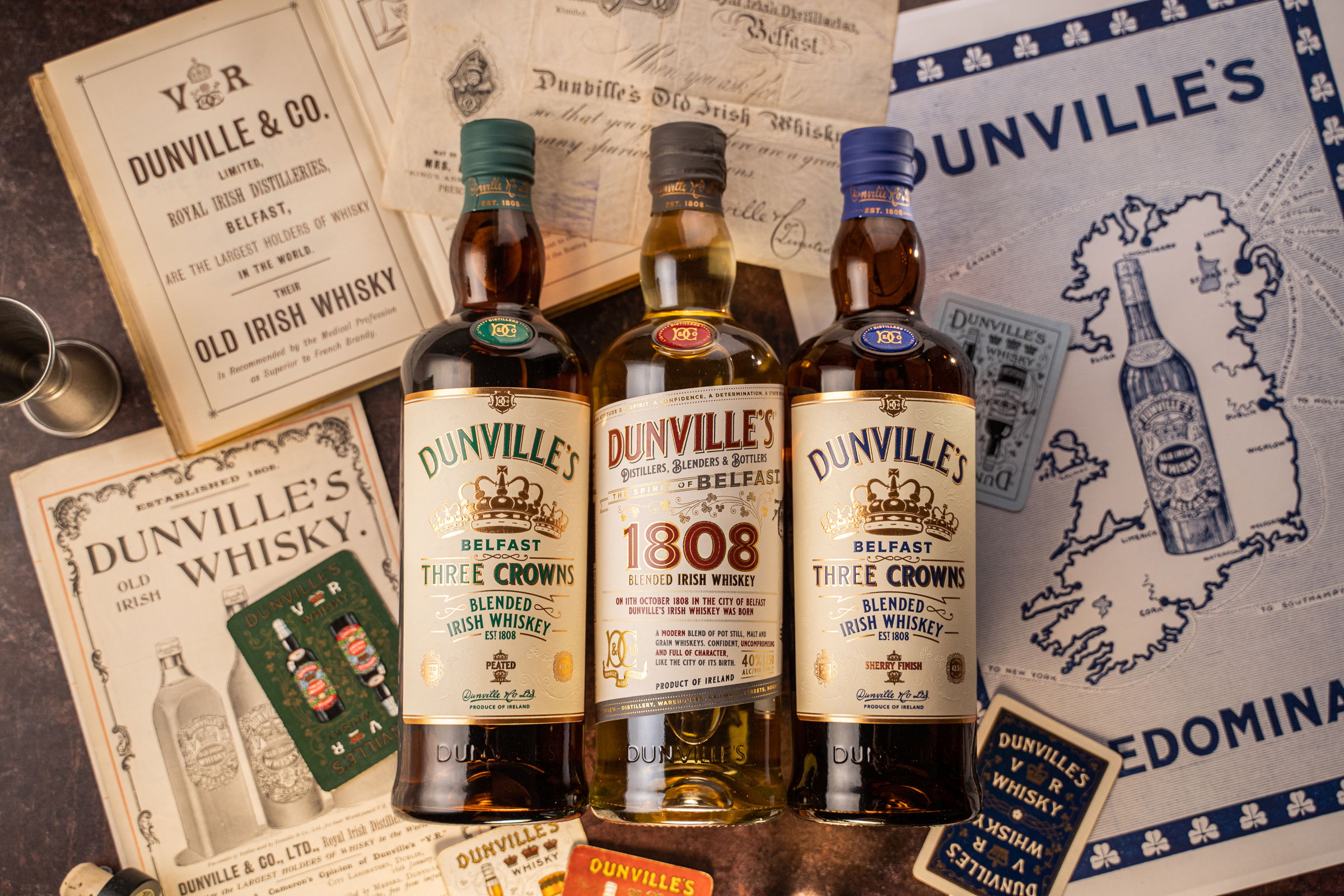 Truman & Orange is a premium drinks company seeking to bring greater choice to the South African spirits landscape. The addition of Dunville's Irish Whiskey to its premium whiskey portfolio will see 'The Spirit of Belfast' on shelves across South Africa and in neighbouring countries. "We sell brands that taste great and have amazing stories – and few are as cool as Dunville's," explains Rowan Leibbrandt from Truman & Orange. " To taste a whiskey like 1808 that was last distilled in Victorian times, is such a fun experience. The lost distillery, and later Echlinville's resurrection of the Dunville's brand, is a tale I know will fuel some late whiskey drinking evenings now that it is available in South Africa."
"The Irish Whiskey industry is still very small and artisanal compared to Scotch, and it's rare to be able to taste liquids as wide ranging in flavour and well-developed in terms of age, as that of Dunville's. This is a truly unique brand, with an exceptional set of whiskies, that I know South African drinkers will enjoy exploring as much as I have."
For more information, please visit: www.trumanandorange.com