Fuse festive cocktails with Rooibos for a traditional or modern twist. Think Rooibos-infused fruit-based punches (with or without alcohol) or refreshing flavour bursts like Rooibos with apple Mojito. A tall glass of chilled iced Rooibos is also cleansing and helps the stomach to digest after an overindulgent feast, making it the perfect post-Christmas lunch or dinner pick-me-up. It's quick, easy and economical with an endless combination of flavours. Simply choose your favourite Rooibos blend, add some ice and your choice of fruit or herbs and voila!

If you're looking for a low or non-alcoholic alternative, try Rooibos kombucha for an elegant change. Fermented from sweetened Rooibos/tea to which a culture or bacteria and yeast is added, the kombucha process produces a fizzy, just shy of sweet taste, which can vary in floral, herbal or fruity notes. It's reminiscent of sparkling apple cider with a complex flavour profile that's tangy and refreshing – ideal for hot South African summers.

Here follows a few Rooibos-infused drinks options:
Rooibos tea punch
Ingredients
· 500ml strong Rooibos tea, cooled
· 500ml peach juice
· At least 100ml vodka
· 1 lemon, thinly sliced
· Handful fresh mint leaves
· 2 peaches, thinly sliced

Method
· Combine all the ingredients in a large jug and stir well
· Serve over ice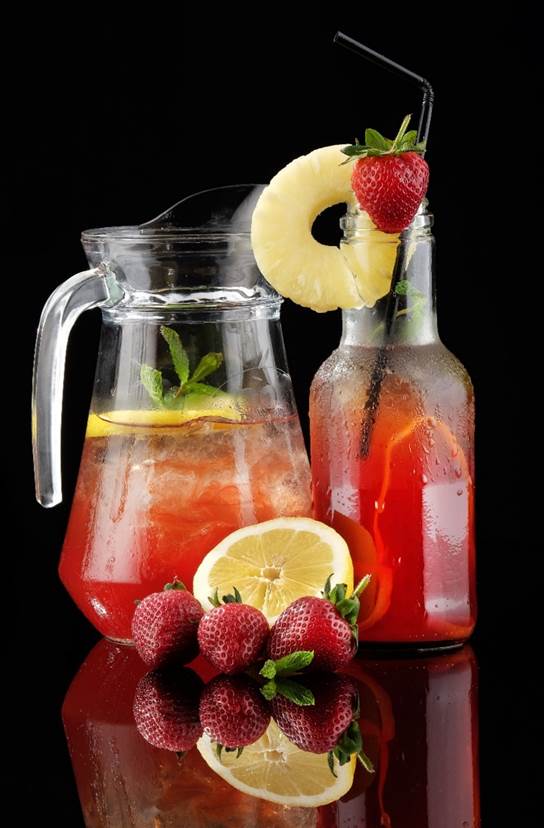 Strawberry Punch
Ingredients
· 750ml strong, cold Rooibos
· 1litre apple juice
· 1litre granadilla or passion fruit juice
· 1litre strawberry juice
· 2 bottles (750m) of sparkling red grape juice
· 1 punnet of strawberries, sliced
· 1 orange, sliced
· Fresh mint leaves

Method
· Mix Rooibos, apple, granadilla and strawberry juices and chill.
· Add chilled sparkling grape juice.
· Garnish with strawberries, orange and mint.

Steep, sip and be merry!
Recipe courtesy of SA Rooibos Council.