Serves 4
Ingredients:
1 x 400g tin cannellini beans, rinsed and drained
1 bulb fennel, sliced very thinly
1 large stalk celery, sliced
400g medium portabello mushrooms, quartered
1 tsp garlic powder
150g mixed baby lettuce leaves
2 green apples, sliced thinly
50g walnuts, toasted and roughly chopped
Fennel fronds, for serving
Olive oil, for dressing
Sherry vinegar, for dressing
Salt and pepper, to taste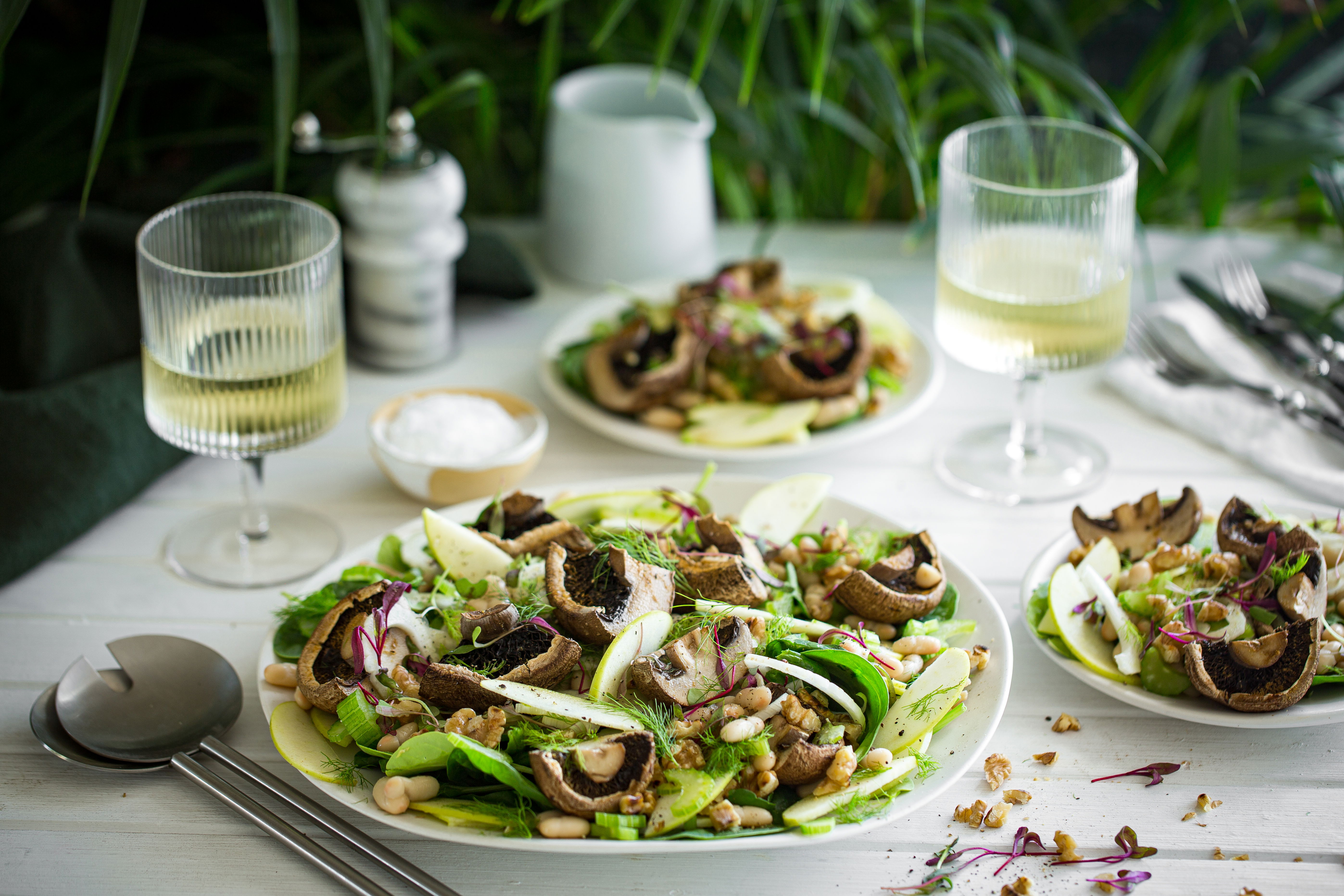 Method:
Place the cannellini beans, fennel and celery in a small bowl.Drizzle with a little olive oil and sherry vinegar.Season with salt and pepper. Toss to combine and set aside
Preheat oven to 200 ̊C, fan on.
Place mushrooms on a baking tray.Drizzle with olive oil and season with salt, pepper and garlic powder.Roast for ± 7 minutes until tender and juicy, but retain some bite. Allow the mushrooms to rest.
Once the mushrooms have rested, assemble the salad.
Layer the baby leaves and apples on a serving platter.
Spoon over the marinated bean mixture.
Top with the roasted mushrooms.
Sprinkle with walnuts and fennel fronds. Season lightly.
Drizzle everything with a little extra sherry vinegar and olive oil and serve!
Recipe courtesy of SAMFA