When the warm weather rolls in, get ready to break out your favourite refreshing drinks. While we've enjoyed staying cozy all season with mulled wine and piping hot chocolates, we're more than a bit ready to embrace these spring-y cocktail recipes proving that winter is on its way out.

Whether enjoyed neat, savored in a classic Roku Highball cocktail, or experimenting with creative concoctions like the Roku Clover Club cocktail or a Roku Sour. Roku Japanese Gin offers a wide range of delicious ways to step up your game this cocktail season.

ROKU SPRING HIGHBALL
Roku 37,5ml
Rhubarb Liqueur 25ml
Pink tonic 90ml
Method: Shake all ingredients. Garnish with small size flower and a slice of lime.
ROKU CLOVER CLUB
Roku Japanese Gin 50ml
Egg white/Cellulose 15ml
Lemon juice 20ml
Sugar syrup 20ml
Muddled Raspberries 5
Method: Pour ingredients into a blender and blitz. Strain over ice in a tumbler. Dust with cinnamon.
ROKU SOUR
Roku 60ml
Matcha tea 5 grams
Egg white 1
Yuzu juice 10ml
Lemon juice 10ml
Simple syrup 10ml
Method: Add egg whites to shaker and shake to aerate. Add Roku, simple syrup and matcha tea and shake. Top with some lemon juice and strain into chilled martini glass.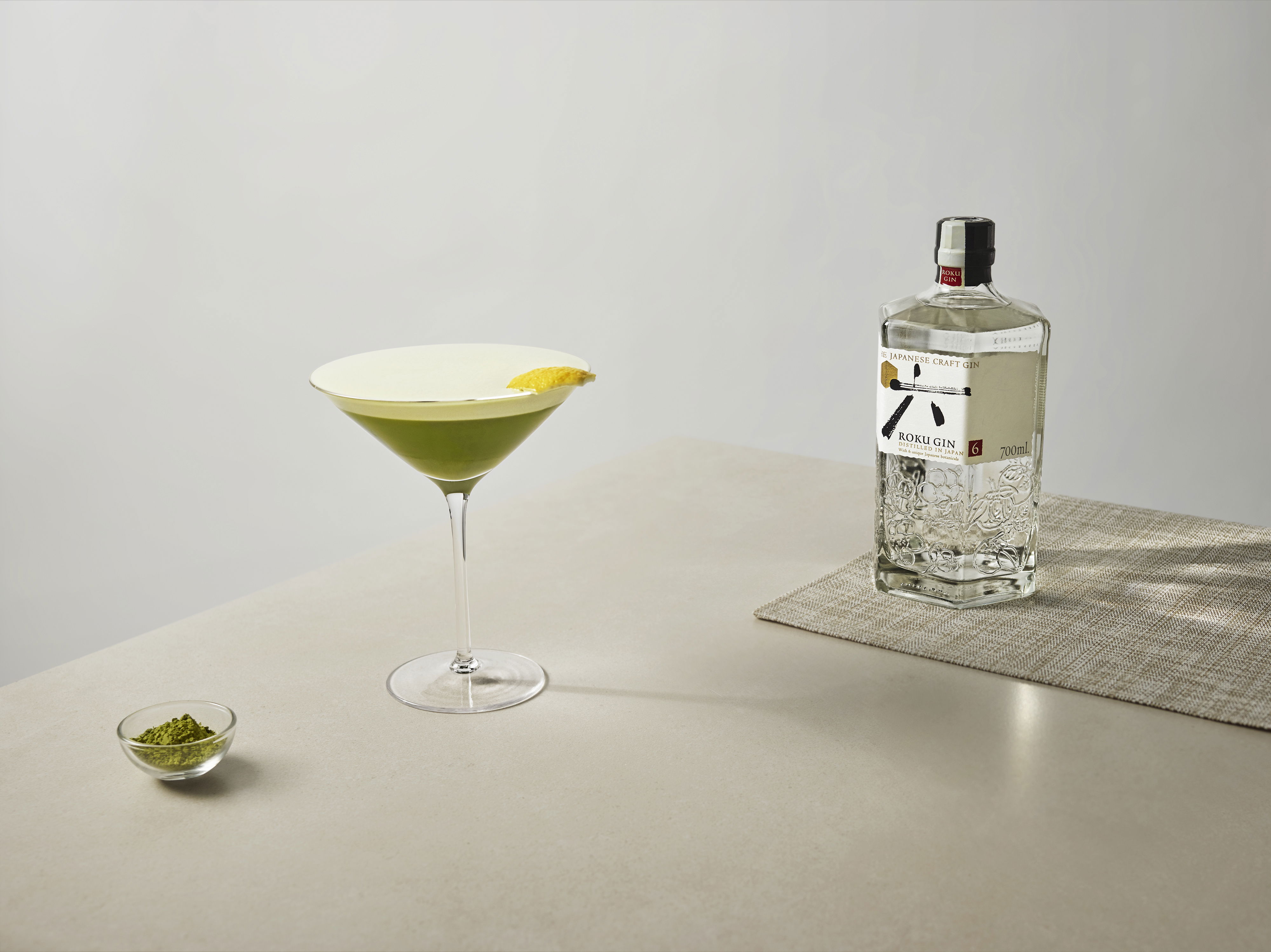 Enhance your tasting experience by sipping on Roku Japanese Gin neat or over ice. Embrace the delicate notes of cherry blossom, the zesty aroma of Yuzu, and the gentle spice of Sansho pepper that dance on your palate, making it a truly unique and captivating spirit. Enjoy a traditional and revitalizing experience by treating yourself to a Roku Japanese Gin Highball cocktail. Explore the limitless potential of Roku Japanese Gin in creating extraordinary cocktails by letting your creativity go.
Roku Japanese Gin is available at a recommended retail price of R380 in major retailers nationally; Makro, Pick n Pay, Checkers, and selected TOPS at Spar. You can also order online through Takealot, Norman Goodfellows and others.
For more information, please visit http://www.suntory.co.jp/wnb/rokugin/