We sat down with Mun Manal, the owner of Ukko, whose restaurant gained a lot of popularity amongst Jobugers and visitors alike, combining exceptional cuisine with elegant and laid-back ambience in the heart of Bryanston, North Johannesburg.

Mun started his career at a young age in the restaurant business, and now has over 22 years of expertise in the industry. He brings his extensive knowledge which can be experienced at his restaurant Ukko, from how the food is prepared, to the attention paid to every detail of your dining experience form the moment your walk in, to the intrinsic process of food preparation and how the ingredients are respected with every toss and turn.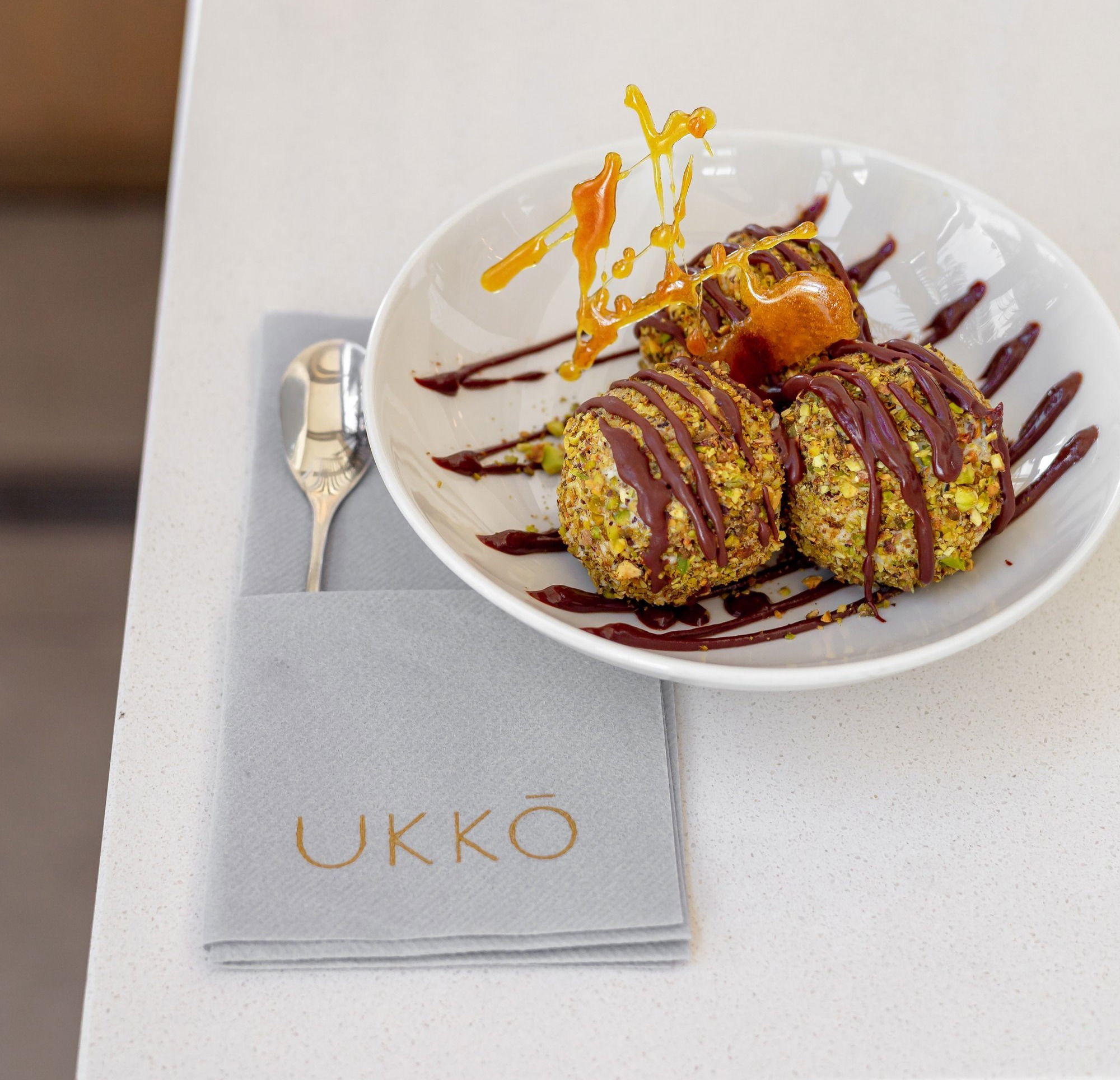 Ukkō is a stylish Mediterranean Tapas and Sushi restaurant with an extensive wine list and mixology bar. Perfect for after-work drinks, dinner, or a long lunch with friends.

The restaurant itself is a by-product of COVID-19, Mun braved the odds and invested in a restaurant while everyone else was either shutting down or downsizing staff – a bold move which has evidently paid off. Mun is passionate about his craft, and his vision is to provide an exceptional dining experience with great service for people from all walks of life. Thereby creating a balance between fine dining and a casual setting in a non-intimidating setting for lovers, families, and friends.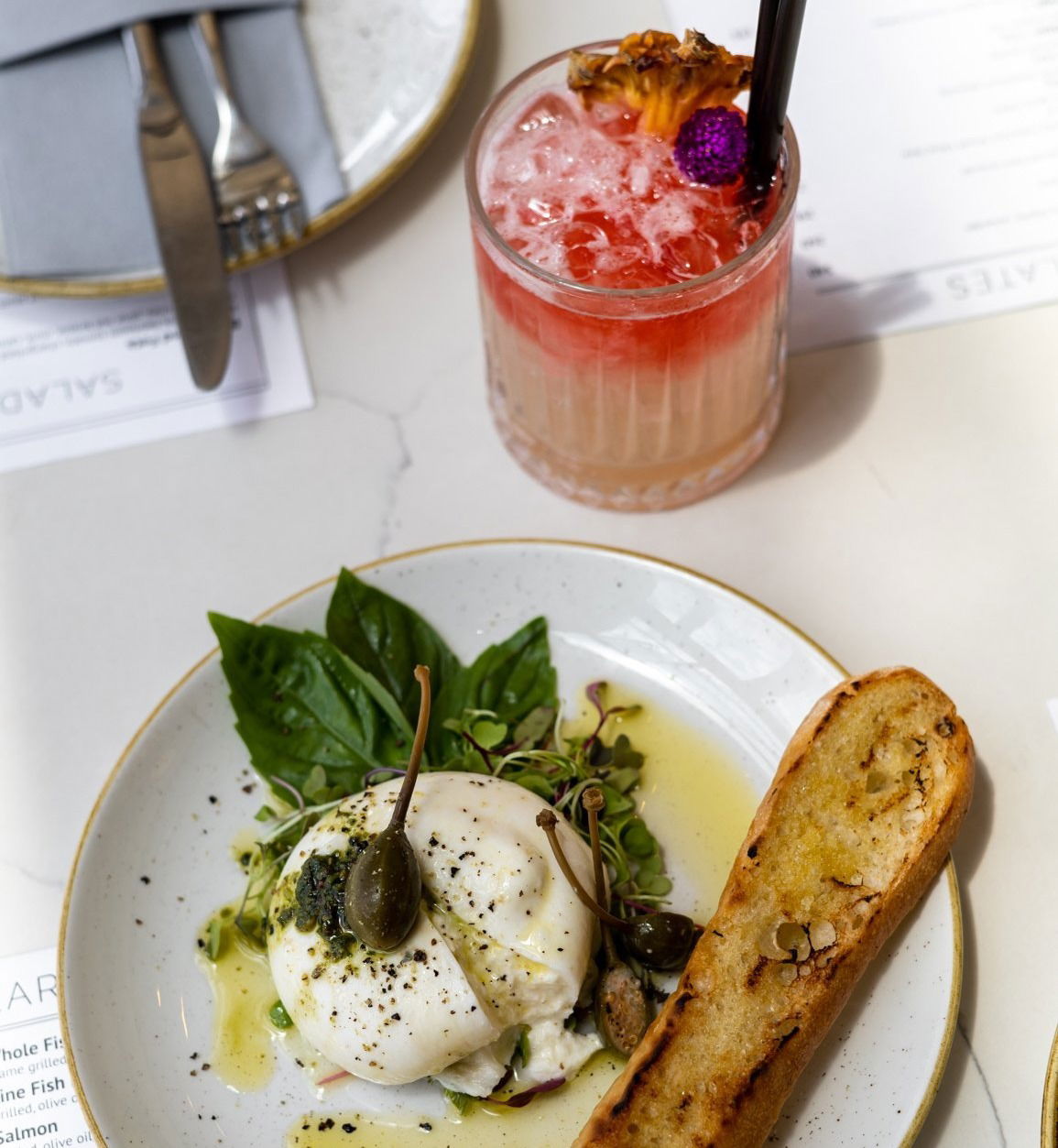 The restaurant was listed as a 1-star restaurant in Johannesburg at the 2022 Eat Out Woolworths Restaurant Awards. Competing with some of the biggest and most prominent restaurants in Joburg. This was truly well deserved.
When asked about any menu changes in the near future, Mun reiterated that he does not believe in changing the menu seasonally, as it distorts the essence of the restaurant but would rather remove items that aren't popular with the customers.
Mun mentioned his top three things, which he believes has contributed to the success of the restaurant:
- Pleasing aesthetics
- Food Quality
- Great Service
We added a fourth one, which is Mun the man behind the restaurant. Having wined and dined at Ukko since its launch, Mun brings a lot of warmth to his guests.

What's on the menu and what we love
Explosion of flavours
The extensive menu consists of Ukkō sushi rolls, Crudo, ceviche, lamb riblets, baked camembert in a balsamic dressing, Crispy Zucchini Ribbons with lemon aioli, chicken dumplings and grilled chicken wings, salmon and prawn cakes, squid heads in a wasabi aioli, crispy prawns, and large tapa plates for bigger tables. Our absolute favourite is the oysters, which are always fresh as a starter and have their seared Salmon as your main.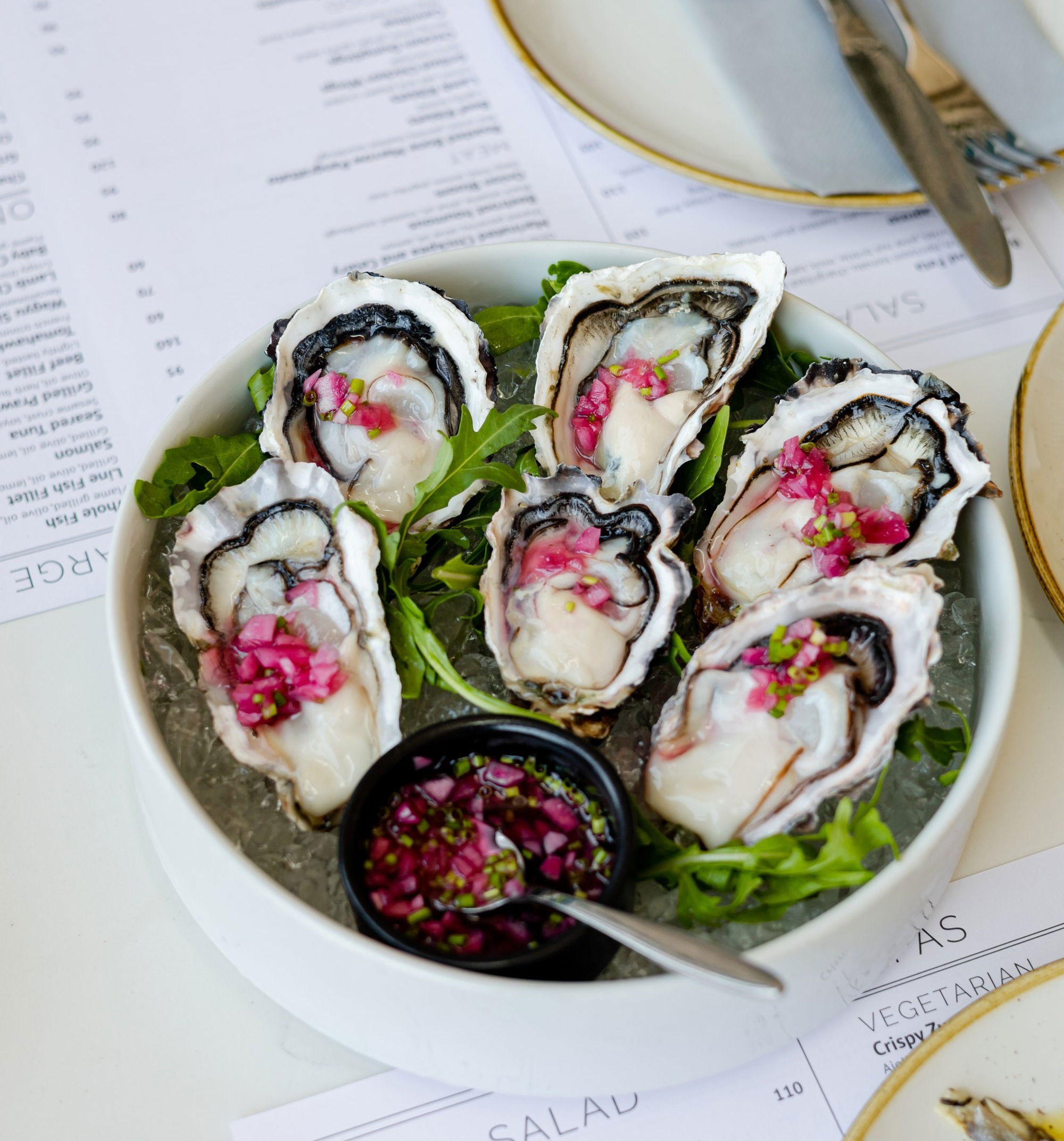 Delectable drinks Their mixologist is always happy to recommend one of their many delectable cocktails whether you want something sweet, sour, or somewhere in between. Amongst the favourites are; Akka (female deity of Ukkō), featuring vodka, strawberry and rose essence, as well as Ukkonen (Thunder), featuring tequila, gin, passionfruit, elder fruit, prosecco and aromatic bitters. The restaurant also has an extensive wine menu.
Ambience
Ukko attracts young and middle-aged patrons who have a flair and love the finer things in life. From the moment you walk in until your last bit or sip of your beverage.
Operating hours
Tuesday - Saturday | 11 am – 10 pm
Sunday - Monday | 11 am – 9 pm

Where to find Ukko and contact details
Address: Nicolway Bryanston, Wedgewood Link Rd, Bryanston, Sandton
Phone number: 010 335 0770
Ukko's fun fact
The name Ukkō comes from "Ukkonen", a Finnish mythology referencing the god of the sky, weather, harvest and thunder. In the same mythology, it was customary to come together and consume food and alcoholic beverages as a sacrifice. The celebration was believed to guarantee good weather and harvest for the year ahead. Ukkō possessed a weapon called "Ukonvasara" an anchor-looking hammer, representing the weapon Ukkō used to strike lightning. The name Ukkō is an extension of the idea of a space where people come together to celebrate special moments.