J&B #CantWait to connect with Homie.Lover. Friends all summer long
The new year has started and many of us are reconnecting with good friends after time with family. It is all about spending great moments with good company and what better way to start the year than by adding a deliciously smooth J&B cocktail to your new year catch ups.
Celebrated for its "sweetly nutty character", it's a blended scotch whisky made for the perfect mix. The light, citrusy flavour of J&B makes it the perfect addition to any table where friends and family have gathered.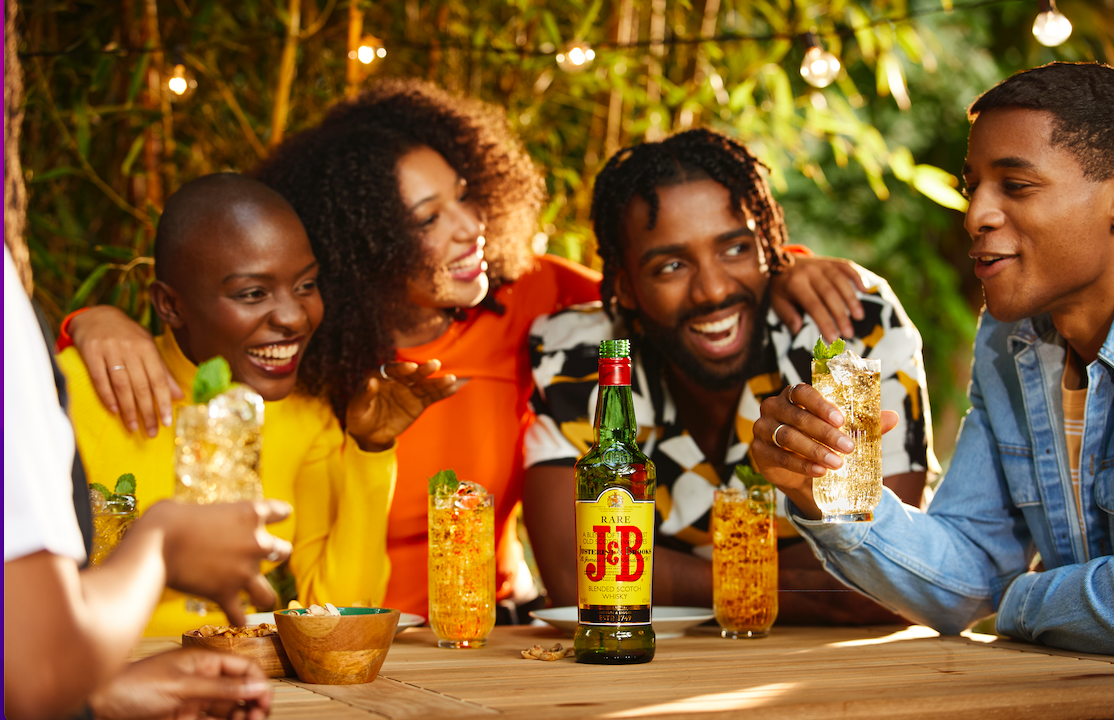 A J&B between friends
J&B has joined the Homie.Lover.Friend crew as they rollout one of this summer's most sought out daytime vibe designed to connect friends over great music, drinks and food. Phola Gumede, co-owner of Homie.Lover.Friend shares, "There are different ways of showing affection and connecting with your loved ones. For myself Lungi and Qhawe, creating this event is way of expressing our love for one another, our connection with our community and the need to create spaces where we can sit-back, relax and vibe to our favourite tunes."
J&B, one of the worlds' most loved whiskies is here to ensure that these moments of reconnection and rekindling bonds are shared over it's fresh & inviting taste in the perfect summer hangout.
J&B Brand Manager Merveille Nsabue described the partnership as, "The perfect alignment as Homie.Lover.Friend has united communities through their love of music and impeccably curated events. J&B is all about celebrating authentic connections and fostering relationships rooted in joy, connection and comradery.
You're not left out at home, J&B has the perfect cocktail for you and your homies to try out this summer.
J&B lemonade & mint
You will need:
25ml J&B
25 ml mint syrup
12ml lemon juice
200ml lemonade
Method
1. Add ingredients into a shaker
2. Add cubed ice or block of ice and stir to dilute
Garnish: mint sprig
Glass: highball