Who doesn't love a sweet treat and a night cap to send you off to bed in the proper fashion? Better yet, combine the two for a mouth-watering match made in heaven. And, what better tipple to choose for your boozy final course than a brave, bold, single malt Scotch?The ideal whisky pairing should incorporate flavours that complement each other, rather than compete for taste buds' attention. But this becomes tricky if you're fond of an uncompromising Scottish whisky like Laphroaig that – according to some – smells like the back of a dog's paw and tastes like tar. For the discerning sweet toothers among us, here are a few perfect peaty whisky pairings bound to satisfy those after-supper cravings.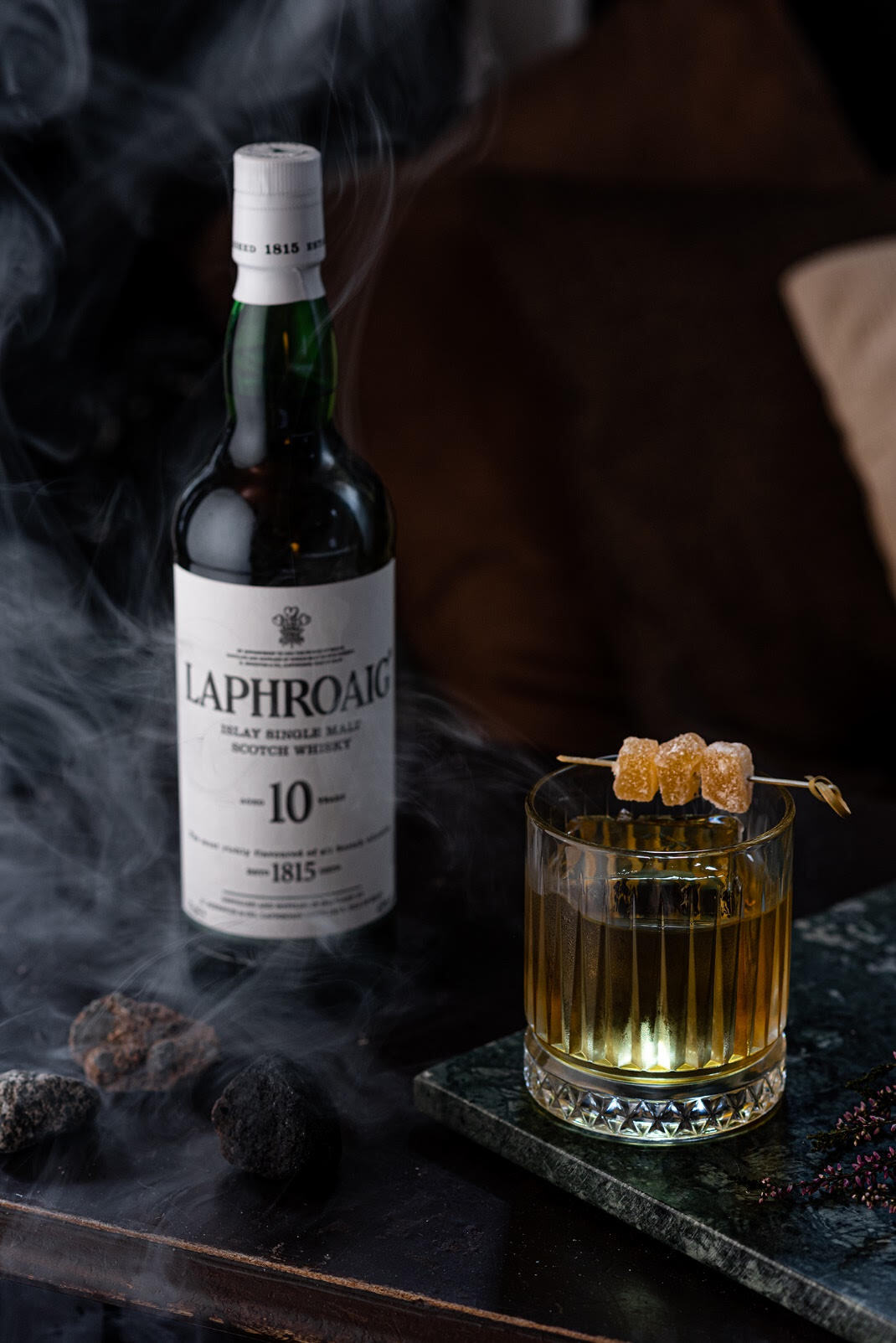 Strong, dark, and smoothThose are the flavours to be savoured in our first whisky sweet suggestion. Forget the Irish, a moody Scottish coffee is the cocktail of choice if you want to wind down and warm your bones at the end of a meal. Because peated Scotch tends to be bold and smoky in flavour, pair it with a medium roast coffee to avoid overpowering flavour profiles. Brew the coffee, add a tot of whisky, stir in a spoonful of sugar, and top with thick whipped cream. It's a winter cocktail and whimsical dessert all in one.
Melt-in-your-mouth goodness Whisky and dark chocolate has long been a classic dessert combination. Go for plain dark chocolate that's at least 70% cocoa so that the dark bitterness of the chocolate is balanced with the smoky sweetness of the whisky. How you combine the two in a dessert is up to you, but a whisky-soaked chocolate tart will likely be a winner.For the less adventurous chef, there's an easier option. Peated whisky is said to pair excellently with classic Cadbury Whispers – malt for malt. Pour a few tumblers of whisky, tip a packet of Whispers into a bowl and you have a fuss-free crowd-pleaser. Sometimes, the simplest desserts are the most delicious.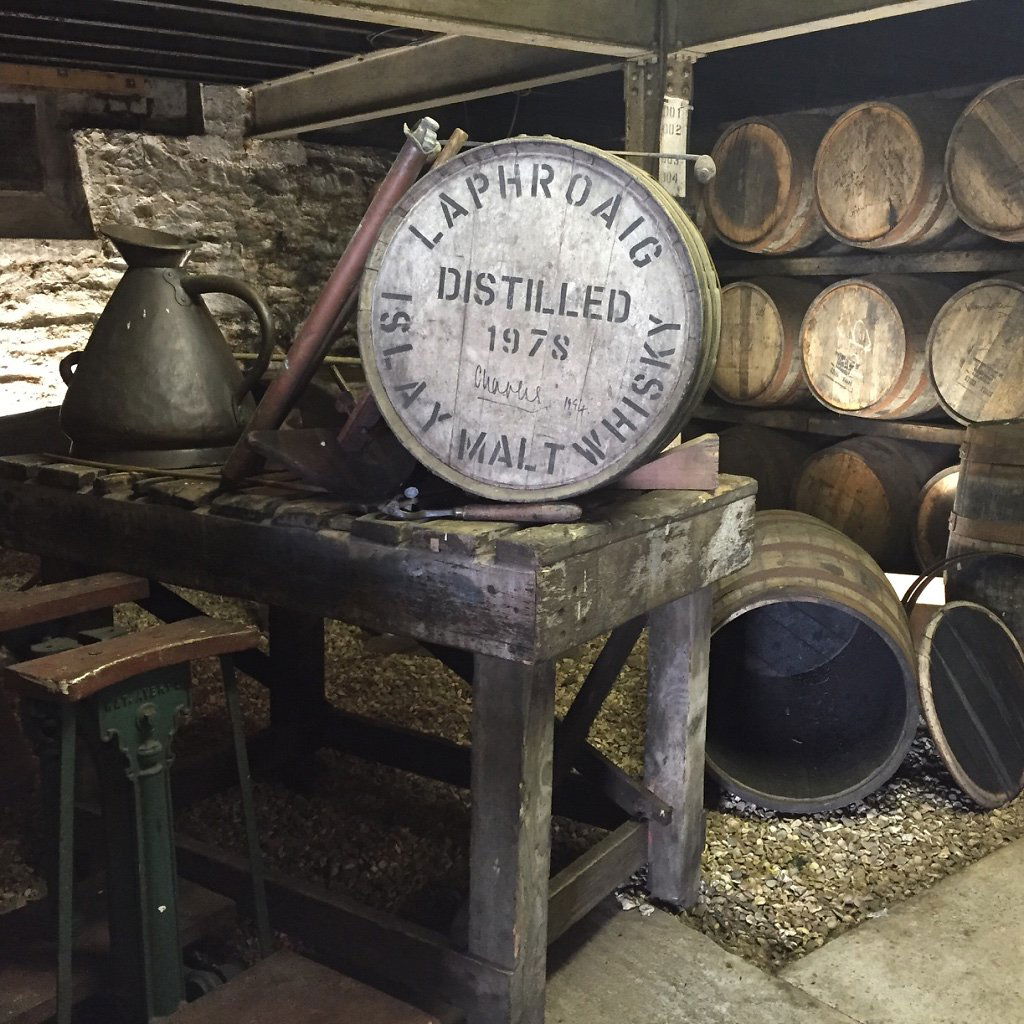 An authentic attraction
The final pairing is something more traditional. And comes straight from the distiller's mouth. When asked what dessert he would recommend with Laphroaig's single malt, distillery manager John Campbell suggested cranachan – exact pronunciation TBD. This is a renowned Scottish dessert, made with oatmeal, cream, honey, and seasonal raspberries to cut through the sweetness. Balanced with a smooth, smoky whisky, this after-dinner delight is likely to become a winter favourite on South African shores, too.While some may find Laphroaig's signature peated whisky a touch charry for their tastes, others take one sip and picture rugged Scottish hillsides (or rugged men… in kilts… on a hillside). If you're one of the latter, a wee dram of neat Scotch whisky should be all you need to round off a meal – and send you to bed in the best frame of mind. For those who need a little convincing, pairing peaty Scotch with something sweet will make both elements taste that much better. Slàinte and goodnight.