A celebration to show the growth and evolution of the brand is the most important way to commemorate this significant milestone.

In the 1990s, Dickies workwear made its way into the hearts of many South Africans. More specifically, amapantsula. As the years went by, South Africans came to realize that Dickies didn't only make clothing for amapantsula, it makes clothing for us all – the skateboarder, the dancer, the creative and the accountant. Dickies is not about the clothing but about the person in the clothing; it represents their passions, experiences, dreams and most importantly their stories.
On the 3rd of December, in the heart of Johannesburg central - Hallmark House, Dickies celebrated its 100th anniversary; the event was split into two venues. The first part of the celebration was dedicated to honoring the history of Dickies, in an art gallery style exhibition. Guests were guided through the history of Dickie's major, milestone decades; the exhibition included classic pieces such as the 874 work pants which were created with new and exciting easy care features needed by the workers in 1967 - to the unlined Eisenhower Jacket, which evolved from uniforms worn by pilots during WW2.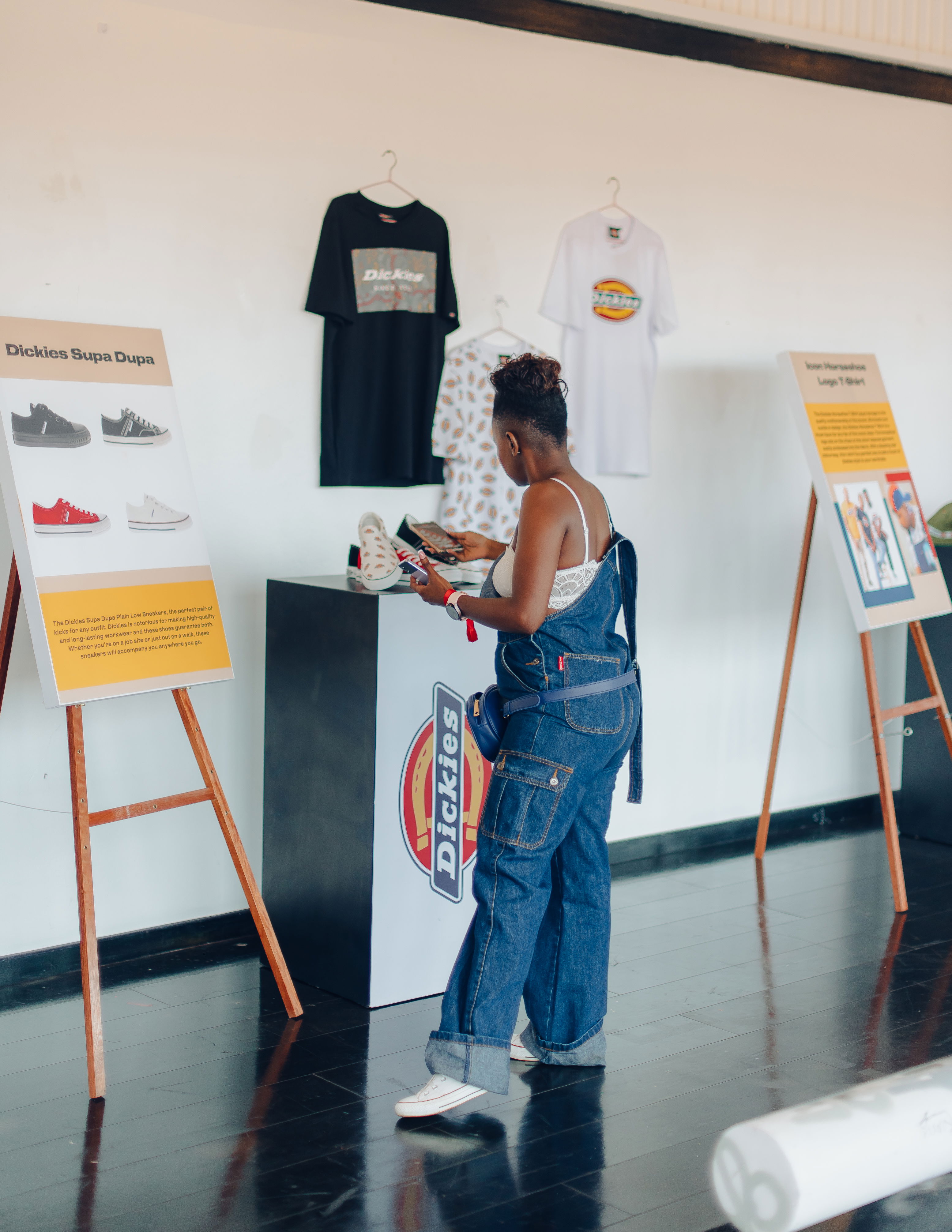 As the sun set with the views of the never resting Jozi, that's when the party began. Good energy wasn't the only thing flowing, there were complimentary tattoos too. Amongst the guests were the likes of trendy, top influencers Nolo Seabi, Bafana Mthembu, Jay Pharasi and Thato Rampedi . Also in attendance were famed musicians Nkosana from Skwatta Kamp and Thabsie. We were also graced by Media personalities Lerato Sengadi and Ankletap.
Dickies aims to blend the local and international family as one, allowing for continuity and consistency throughout the brand as a whole community. We can't wait to see what Dickies has up their sleeves in the next few years to come.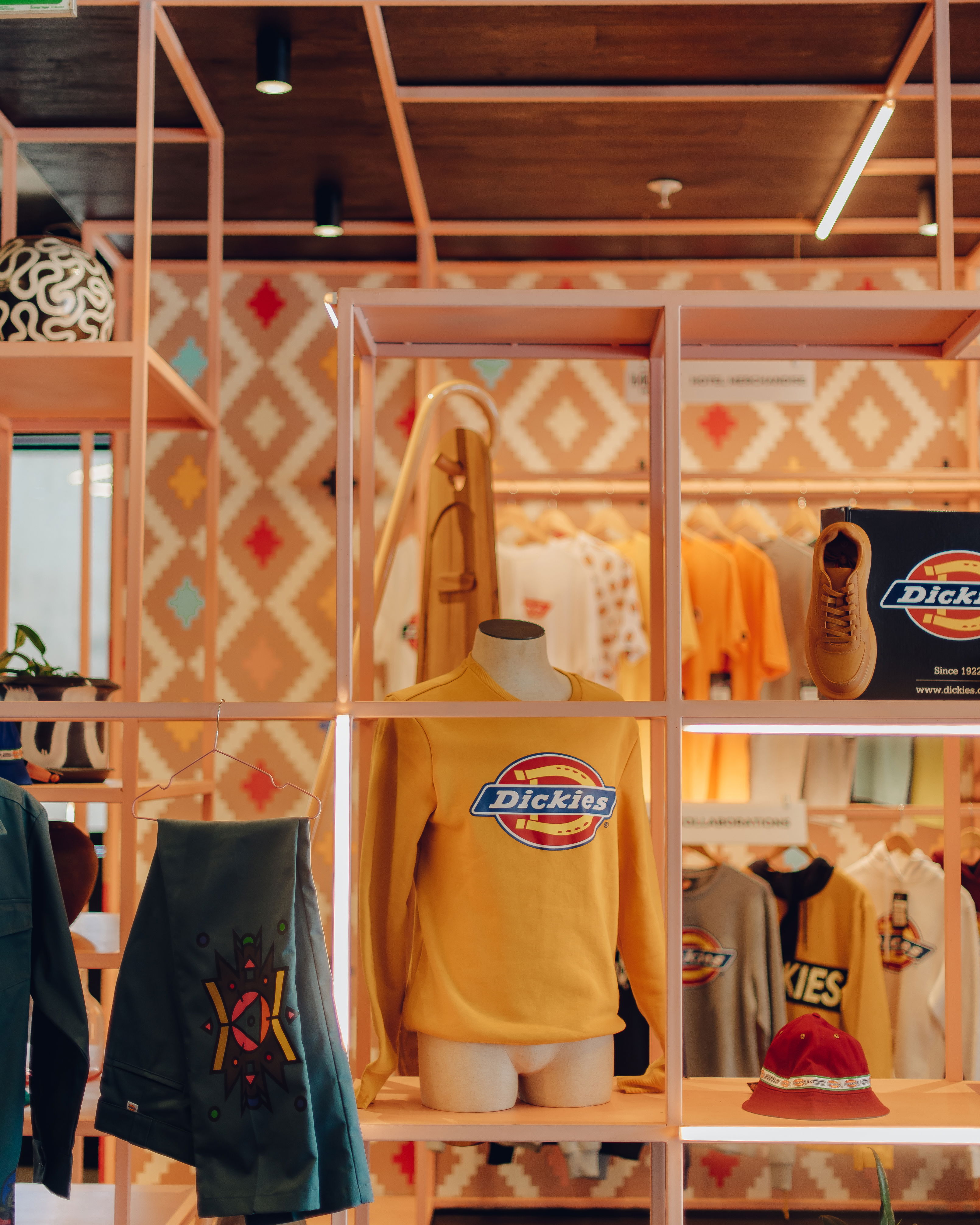 About Dickies
Dickies dates back over 90 years to its establishment in 1922. Dickies heritage is also heightened by its strong following and brand history the world over. By utilizing fit functionality, fashion and most importantly– quality, Dickies offers seasonal ranges consisting of tees, jackets, jeans, and trousers together with awesome footwear, headwear, and backpacks. Dickies workwear inspired clothing is embraced not only by the young, energetic and vibrant but also those individuals of all age groups and walks of life who simply choose to embrace the brand. Born from American roots Dickies remains authentic, uncomplicated and a little rough around the edges just like the people who wear them. For more information, please visit www.dickies.co.za and follow @dickiesafrica.