hansgrohe boasts an incredible range of bathroom fixtures. Their options for showers are as varied as the needs of everyday people, and you can select the choice that suits you best from overhead showers, shower sets, hand showers, and full shower systems. With award-winning designs, innovative technologies, and the high standard of quality set by each product, hansgrohe offers you the advantage in creating your perfect shower experience. Whether you are looking to add that special spark, or wanting to fully redesign your bathroom space, hansgrohe has solutions for all budgets.

hansgrohe's bathroom taps are available in a range of award-winning designs that boast the highest quality and usability. Phoenix Design, the renowned design studio with multiple awards under its belt, is hansgrohe's long-time partner.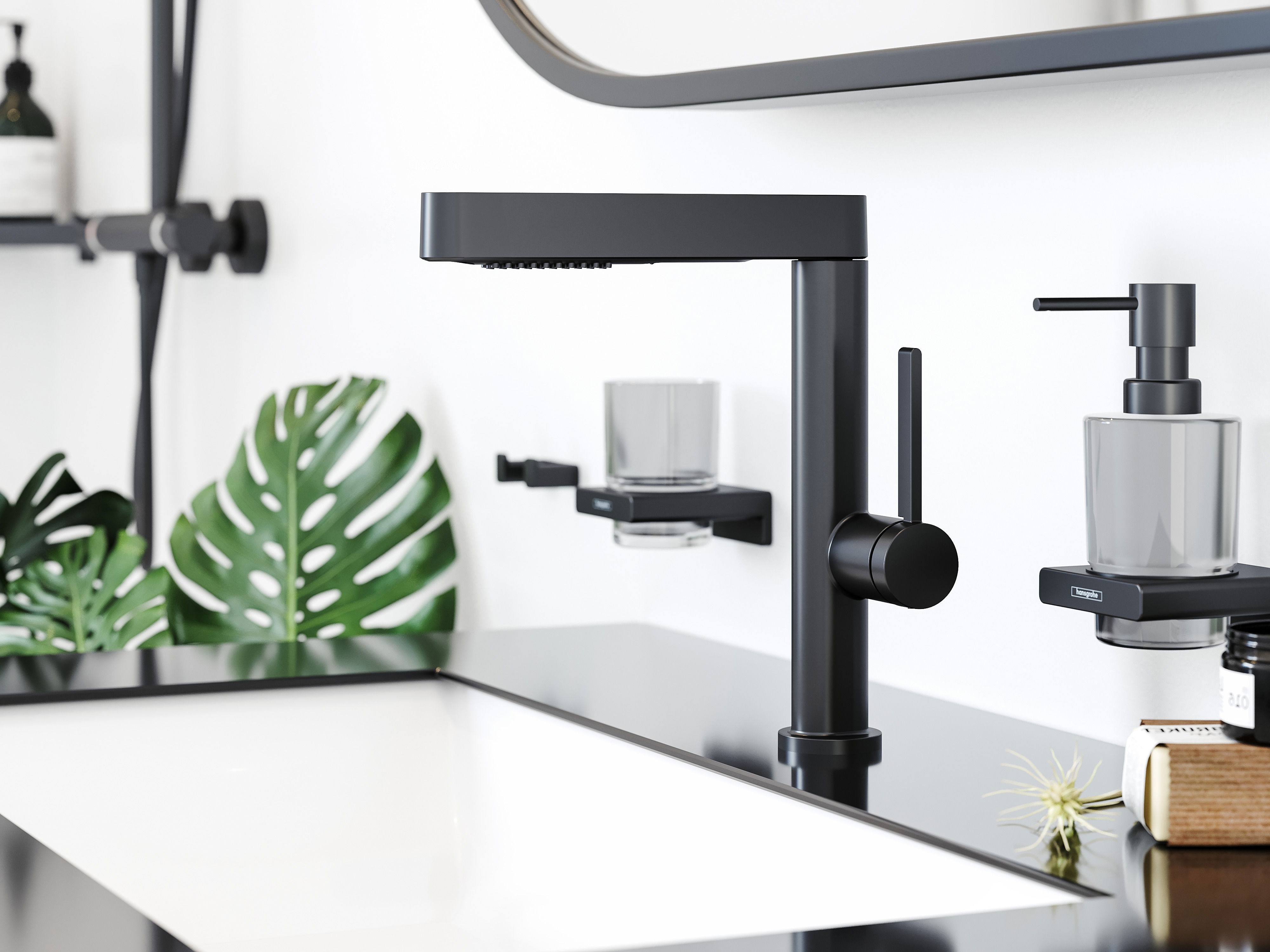 hansgrohe's innovative, eco-friendly technologies mean that you help reduce the stress on the environment. EcoSmart is a feature on many taps and showers that limits the flow rate without compromising on experience, saving water and energy. AirPower is a unique breakthrough that saturates the water with air bubbles, adding body to each droplet but reducing the amount of water used.
Modernisation in the Kitchen

In the kitchen, hansgrohe offers a range of sink mixers, taps, and accessories that are not only stylish, but also highly functional. With a focus on ergonomic design, hansgrohe's kitchen fixtures are designed to make cooking and cleaning aas simple as possible.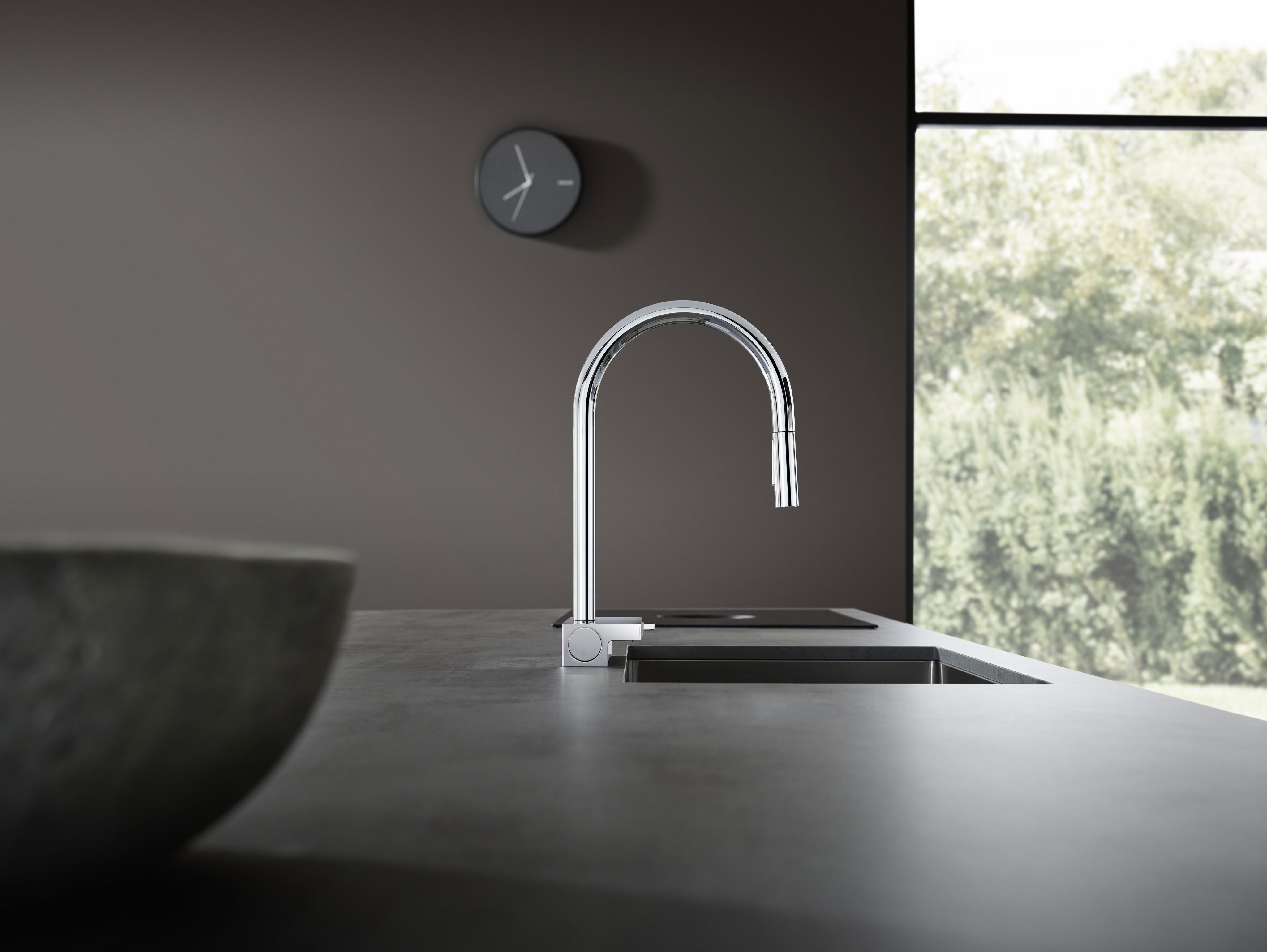 Their sinks and taps are ideal for creating the perfect ambience in your kitchen, be it classic, modern, or post-modern, promoting a stylish timelessness that will make your kitchen your favourite room in the house. The wide range of products on offer make it easy for you to choose the design, features, and technologies which best suit your home.

Smart Accessories
hansgrohe's elegant accessory range will enhance your bathroom space with sublime style and stunning designs. Upgrade your bathroom with high-quality soap dispensers, towel racks, showers shelves, toilet roll holders, and other useful pieces. These smart accessories are practical aids which declutter the room and are designed to sit in harmony with all hansgrohe showers and taps.

The Right Choice
With a commitment to innovation, design and quality, hansgrohe will not let you down. Whether you are looking to upgrade your bathroom or kitchen, hansgrohe has the solution you need to create the perfect space.

hansgrohe stands for innovative solutions for kitchens and bathrooms that combine intelligent functionality, outstanding design, and enduring quality. Based in Germany's Black Forest region, the internationally active Hansgrohe Group sells premium products for showers, shower systems, bathroom and kitchen taps, and kitchen sinks under the hansgrohe brand.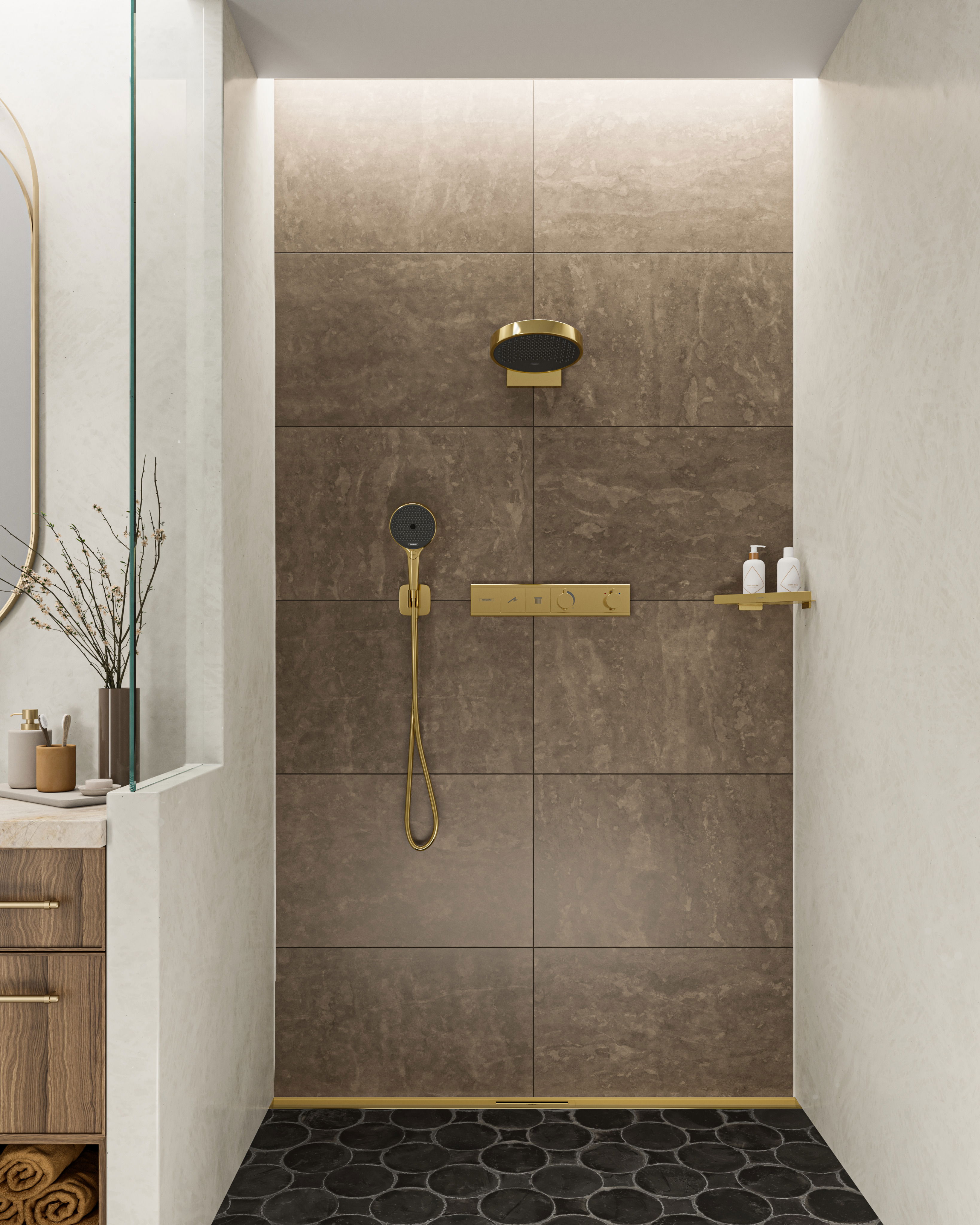 hansgrohe stands for great moments with water since 1901. With its many award-winning products, this traditional brand shapes the flow of water in the kitchen and the bathroom. Because this is where people spend the time they treasure most and experience precious moments in the interaction with water.
hansgrohe stands for Smart Living applications that enrich people's everyday lives and offer them more functionality and safety in their homes.

hansgrohe. Meet the beauty of water.