In the realm of home renovations, every intricate detail contributes to a stunning living space that reflects your unique style. If you crave an infusion of elegance and contemporary flair, look no further than AXOR Universal Circular Accessories, now available in the exquisite Matt White finish. These accessories embody the essence of luxury while offering unrivalled versatility and functionality.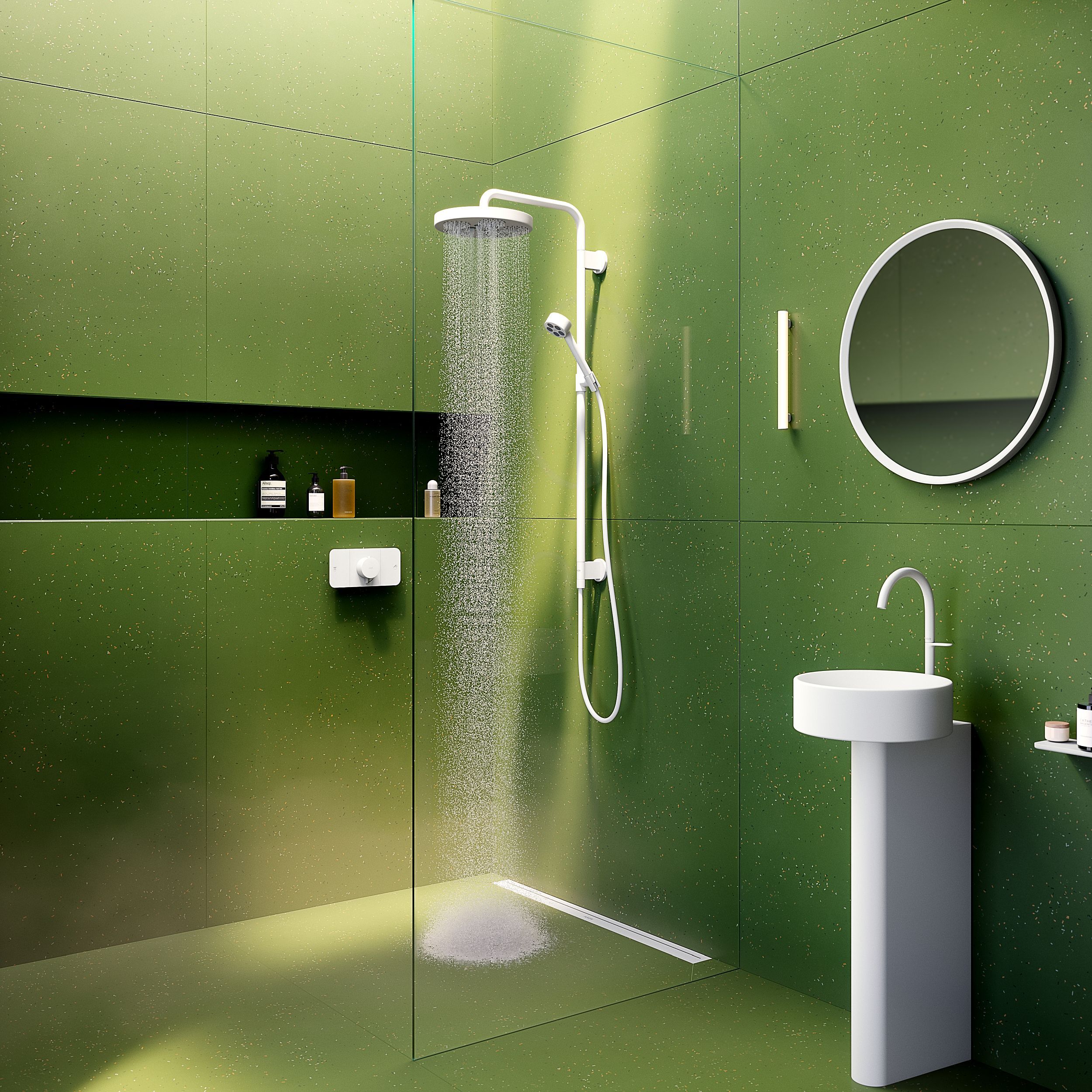 AXOR Universal Circular Accessories: Where Form Meets Innovation
Renowned for innovative and superior bathroom fixtures and accessories, AXOR has ensured that the ensemble seamlessly blends form and function, presenting a sleek, minimalist design that injects a touch of modernity into any space. These adaptable accessories effortlessly integrate into a vast array of bathroom styles, transcending the boundaries of conventional design.
Introducing the Captivating Matt White Finish
Prepare to be captivated by the enchanting allure of the all-new Matt White finish. Exuding an air of sophistication and timelessness, this elegant and understated colour option elevates your home to new heights of grandeur. The velvety matte texture imbues your surroundings with a sense of tranquility and serenity, transforming your bathroom into a sanctuary reminiscent of a luxurious spa retreat.
Unleash Your Creativity with Versatile Design
A hallmark of the collection is its boundless versatility. Whether you yearn for a classic or contemporary ambience, these accessories effortlessly harmonise with any style. Their clean lines and unassuming shapes seamlessly integrate into existing design schemes or can even serve as captivating focal points during a fresh renovation or upgrade.
Discover a treasure trove of accessories within the collection, including towel holders, soap dispensers, toilet brush sets, and robe hooks. Unleash your imagination and mix and match these pieces to fashion a cohesive and personalised aesthetic that speaks to your individual taste while meeting your functional needs.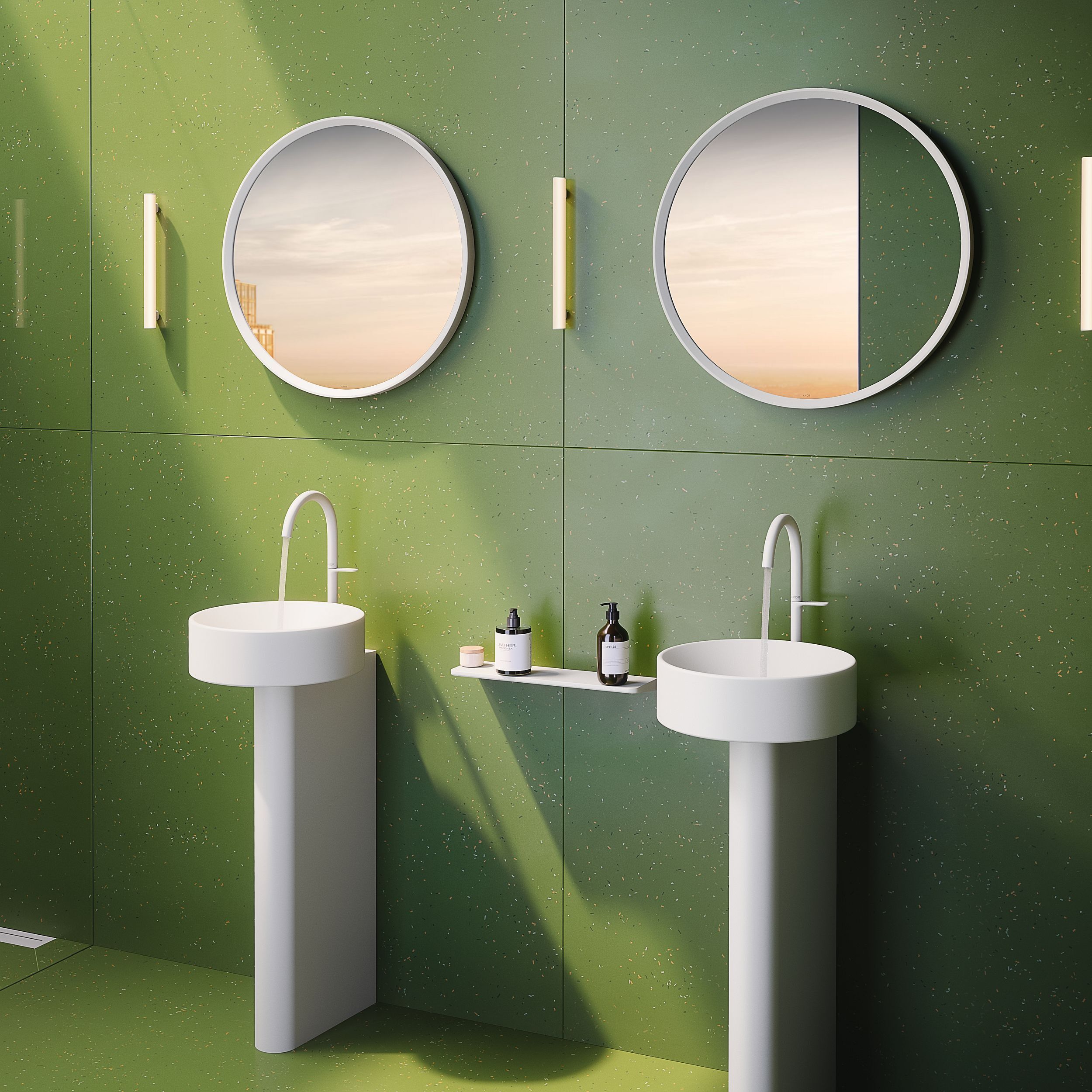 Functionality Perfected
Beyond their aesthetic allure, these accessories redefine practicality and functionality. Crafted with meticulous precision and engineered for longevity, each piece withstands the test of time. The towel holders offer a secure grip, keeping your towels within arm's reach while exuding elegance. Effortlessly refill and maintain the soap dispensers while discreetly storing and facilitating easy cleaning with the toilet brush sets.
The Matt White finish dazzles the eye and boasts effortless cleaning and maintenance. Its non-porous surface resists stains and discolouration, making it a smart choice for busy households, guesthouses, and hotels alike.
Unifying Your Home Renovation Journey
Embarking on a home renovation demands a unifying design vision, and the AXOR Universal Circular Accessories collection in the alluring Matt White finish is your project's cornerstone. By incorporating these accessories throughout your home, you foster an enchanting sense of unity and seamless flow between spaces.
Envision AXOR Universal Circular Accessories gracing your bathroom, kitchen, or even your dressing room. With their sleek design and practical features, these accessories can transform any room into a sophisticated sanctuary. Elevate your living space to unparalleled heights of opulence with AXOR Universal Circular Accessories in the mesmerising Matt White finish.
AXOR. Form follows Perfection.