What makes a family home? It's the little comforts we remember when we're going about our day. It's the moments shared with the kids or the family dog. Those comforting touches remind us that "This is home," our sanctuary away from the outside world – a place of safety where memories are made. hansgrohe's range of accessories and specialised showers add the extra comfort you need to quietly wash away the day, refreshing the whole family and even man's best friend.
Bath times should be fun
To make bath time one of the most exciting times of day for the little ones, hansgrohe's Jocolino children's shower has a cute and colourful shower head, which fits perfectly in children's hands thanks to its narrow handle. It comes in three fun animal designs – the black and white zebra, the beige lion and the green crocodile. Varying jet types allow you to tailor-make the bath time experience for each child for added comfort and fun.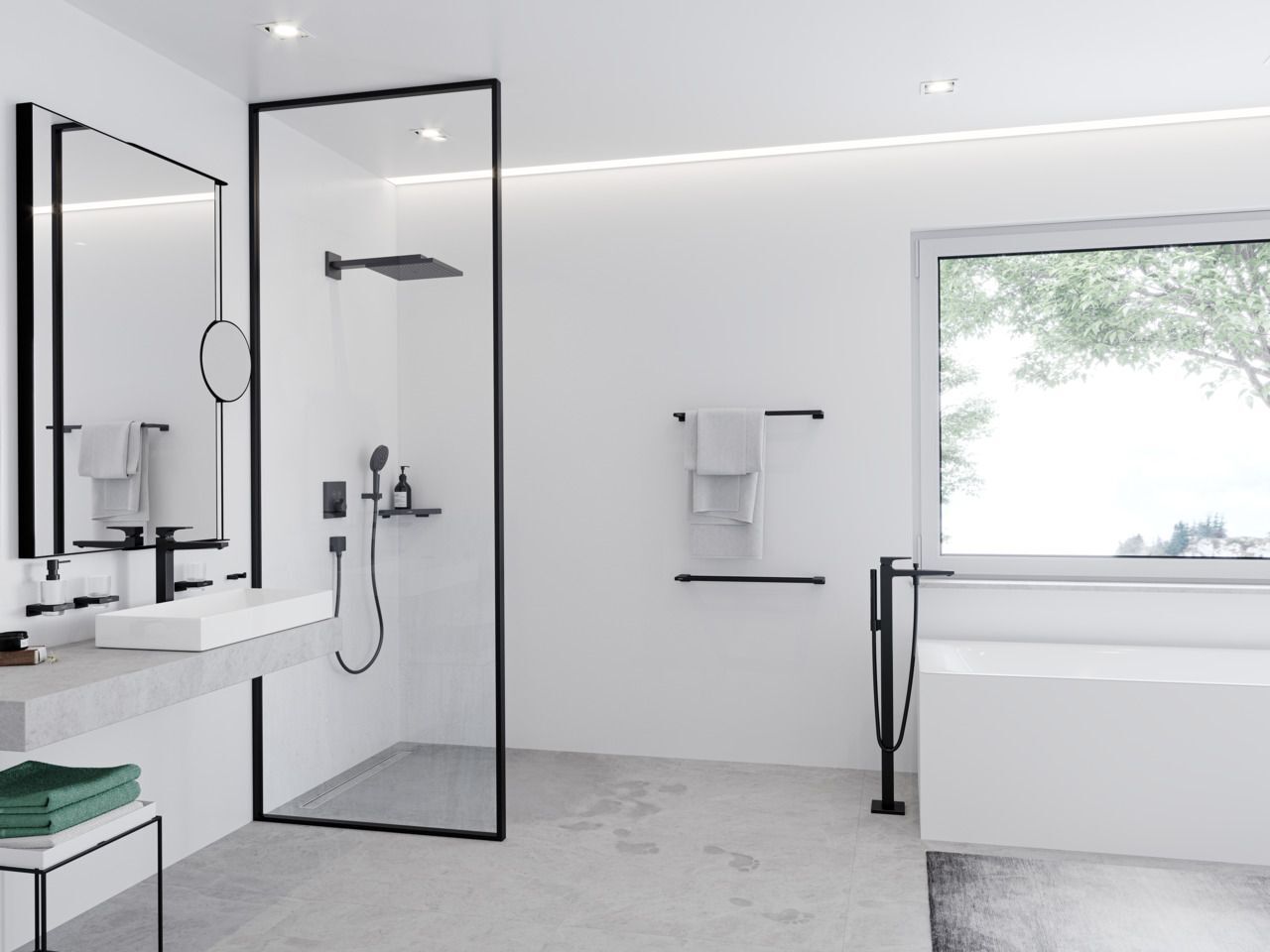 Dogs are also invited
Give your furry friend a bit of extra love with the hansgrohe DogShower. Even the most stubborn breeds will likely give in to some pampering from the Dogshower's three different spray types. The top end of the shower is perfect for paws or other sensitive areas, and the soothing stroking nozzle gently cleans soiled legs. Switch to the full fur spray mode for all-over cleaning with 74 soft silicone nozzles that penetrate deeply into the dog's undercoat to remove dirt and shampoo altogether. The select button on the handle makes it easy to change between the spray types, and the integrated water brake, activated with the shower handle, reduces water pressure.
Declutter for comfort
Clutter is an interior design nightmare, but sometimes it's hard to avoid in the bathroom, where everyone has their own shampoo and all those little essentials pile up. hansgrohe's new range of storage solutions makes clutter a thing of the past, putting design and tidiness first.
XtraStoris is a recessed wall storage solution that creates extra space and enhances the look of your bathroom. This space-saving solution gives you ultimate freedom of movement in the shower and integrates perfectly into your design. XtraStoris is available in a variety of designs, dimensions, and colours.
WallStoris is a flexible way to attach those bathroom necessities – like shelves, hooks, plant pots and baskets, which can all be paired with the discreet, flat wall strips using a click-in system and removed just as quickly. There is one strip for everything. It can be attached wherever you like – in the shower, above the sink or anywhere in the bathroom. WallStoris is the perfect complement that brings creativity and order into your life. Discover WallStoris in two modern, eye-catching finishes – Matt White and Matt Black.
The AddStoris accessories line introduces a variety of products in modern, minimalist designs that set your creativity free in the bathroom. With their transparent, flat and striking look, the accessories work perfectly with any design style. AddStoris accessories are available in six luxurious finishes: Chrome, Matt Black, Matt White, Polished Gold Optic, Brushed Bronze and Brushed Black Chrome.
There really is no place quite like home, and hansgrohe makes those simple creature comforts even more memorable for every family member – including your four-legged friends. Wherever you are, every time you step over the threshold, you can breathe in and take comfort in the thought that, with hansgrohe, #ThisisHome.
hansgrohe. Meet the beauty of water.