We all have that one little detail that we would like to change this year. Home interior repaint that we will tackle the "next" long-weekend or the guest room makeover that we just did not get around to. But the truth is, sometimes even small changes to a few décor pieces or even a wall within your greater home can make a huge impact.

Dulux Colour Expert Palesa Ramaisa shares a step-by-step guide to a small change that you make in your home that can bring maximum colour impact, drawing inspiration from the Dulux Colour of the Year 2023's Lush palette.

"This palette is all about embracing the lively foliage of the great outdoors. Inspired by the plant-filled habitats of gardens, forests and woodlands, this soothing palette gives a comforting and familiar feel to a space. Connecting us with nature, forest tones in our Lush palette can create an atmosphere of rootedness and support", says Palesa Ramaisa, Dulux Colour Expert.

Creating your very own Wonderwall

"Transforming just one wall that creates a conversation piece can really elevate your living space. If you are limited on time or budget you could focus your efforts on a room that is most frequented by friends and family like a living room or entryway," adds Ramaisa.

"Modern geometric shapes like a checkerboard effect are a great way to make a dramatic statement."

It's easy to achieve with Ramaisa's step-by-step guide.


What you'll need: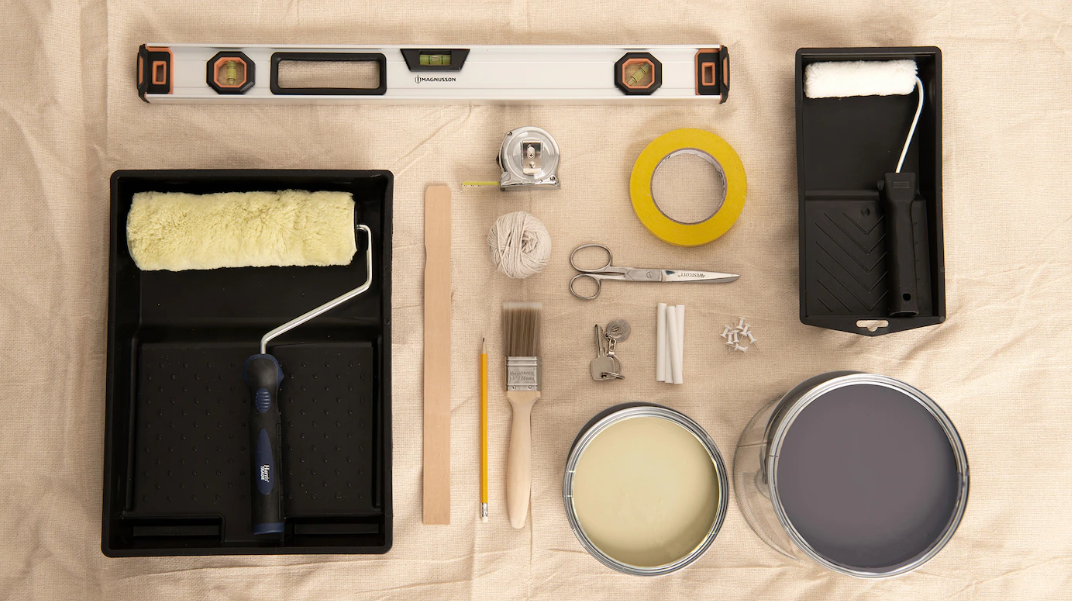 Tin of each of your chosen paint coloursPaint stirrersx1 large roller and trayx1 small roller and trayTape measurePencilScissorsStringKeysChalkMasking tapeSpirit levelStep 1: Paint base colourApply your background colour first, using a roller to cover a large surface area. Allow to dry. Here, Palesa advises that this process can take from 2-4 hours.
Step 2: Measure and mark the vertical stripesPalesa then suggests working out how wide you want the checks and the vertical stripes to be, then measure and mark sections at the top of the wall, making sure they are evenly spaced.
Step 3: Use chalked string to make a guidelineCut a long length of string and, using masking tape, stick one end to the first mark at ceiling height. Palesa's pro tip is to attach keys to the other end to act as a weight, so the string hangs vertically. Cover the string with chalk and ping it against the wall to make a chalk guideline. Repeat for the other vertical lines.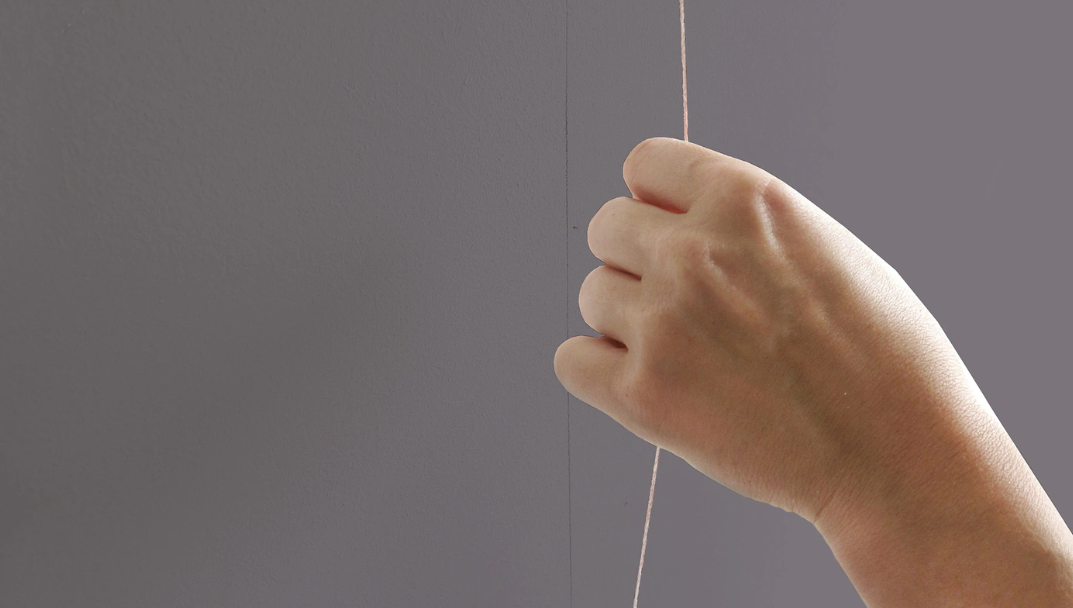 Step 4: MaskApply masking tape to the edges of your stripes, using your chalked lines as guideline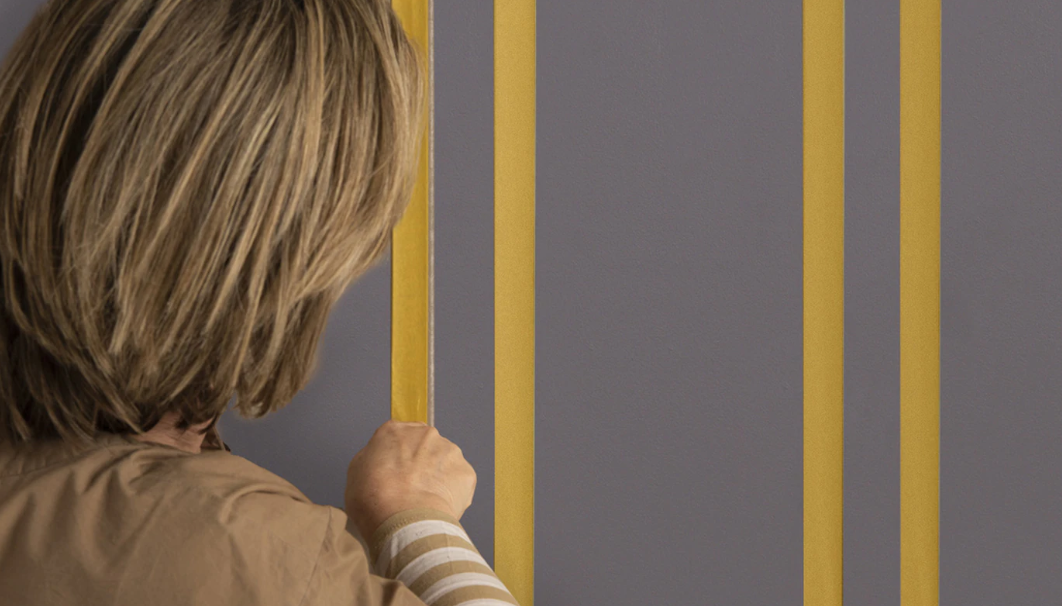 Step 5: Apply paint with a small rollerNext, using a small roller, carefully paint your chosen contrasting colour inside the masked up vertical lines. Remove the masking tape while the paint is still slightly wet, then leave to dry completely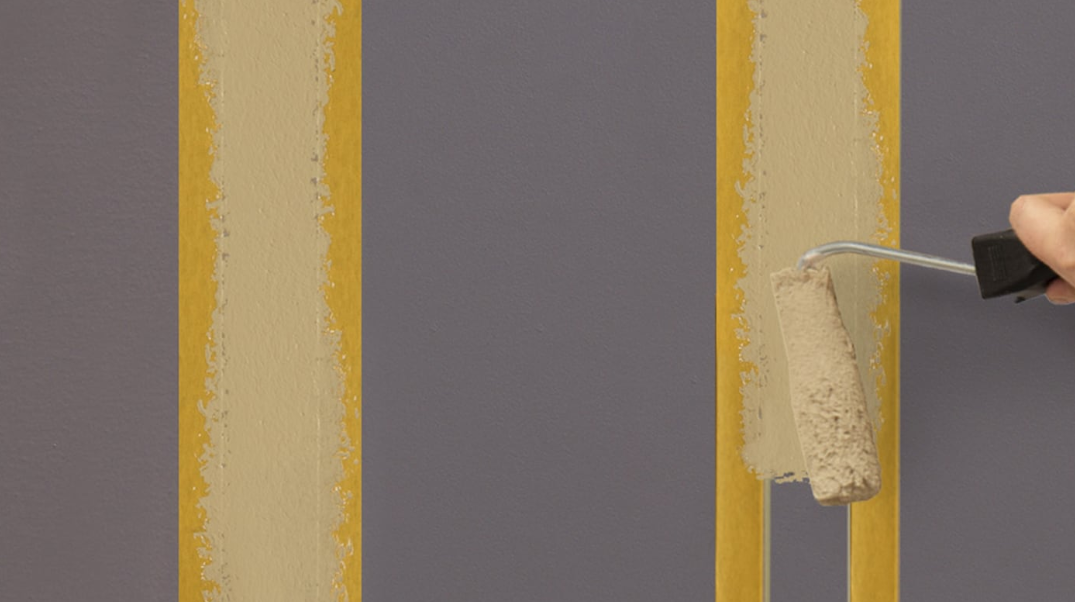 Step 6: Paint the horizontal stripesRepeat the process you used for the vertical stripes. This time, Palesa suggests securing the string at both sides of the wall, using a spirit level to make sure it's straight. Then cover with chalk and 'ping' to create horizontal guidelines. Mask, paint and leave to dry.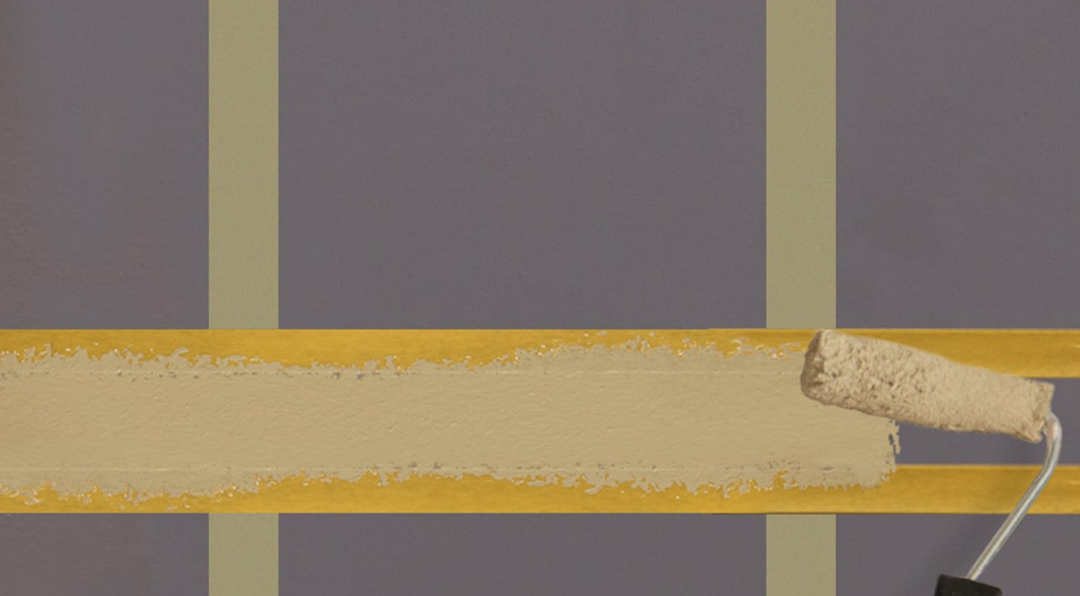 That's it! Now step back and take in your transformation.

Discover how Wild Wonder™ and the new Dulux Colour of the Year palettes could transform your home with the Dulux Visualizer App. It's the perfect companion to help provide a little colour guidance to make those home improvements that much easier.