The Belle Époque is a name given to a bygone era between the late 1800s and the outbreak of World War 1 in 1914, when art and design reflected the prosperity and innovation of the second industrial revolution. Karl Benz had invented the first practical automobile powered by an internal combustion engine, and John Pemberton launched Coca-Cola. The phonograph and motion pictures were shaping a new sound and view of the world, and in 1903, the Wright brothers took to the air. Flash forward to the present day, and AXOR's Montreux range of taps by Phoenix Design hails back to this golden era – but with an added touch of cutting-edge technology.
Montreux: Belle Époque style on the inside and state-of-the-art functionality on the outside. This range is the product of extensive research into early 20th-century industrial design and is inspired by the luxurious fixtures of Europe's grand old hotels. Montreux is as authentic in its detail as the fixtures you might have seen on the ill-fated Titanic. It includes slip-fit pipes and porcelain inlays, which are an ideal fit for a classic bathroom aesthetic. The collection can also provide a sophisticated contrast in modern, minimalist spaces.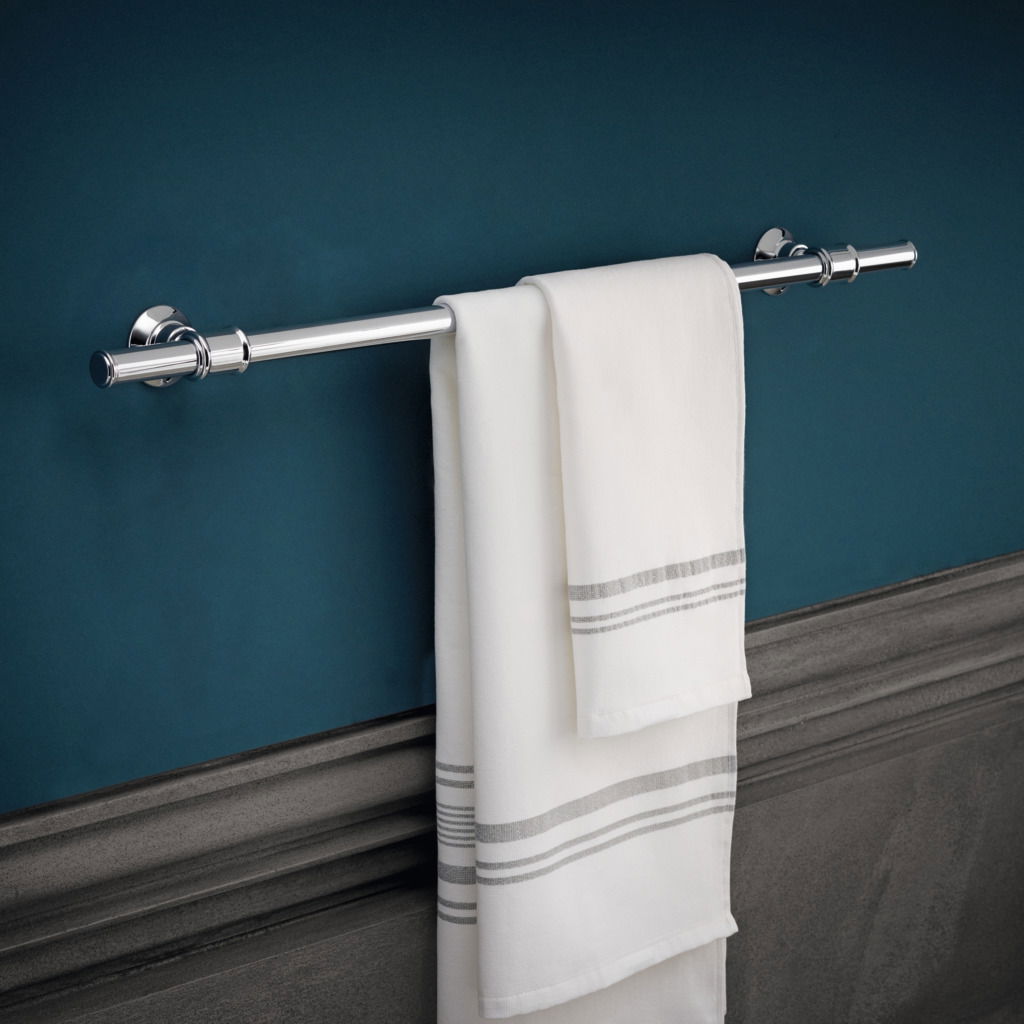 The unmistakable elegance and charm are more than just reinterpretations of early industrial design. While remaining true to its revolutionary roots, Montreux incorporates the ultra-precision of modern manufacturing methods and unrivalled quality workmanship with the technology, comfort and superlative functionality AXOR customers have come to expect.
The Belle Époque era, in which modern industrial design was born, continues to fascinate and inspire today, and Montreux gives it a modern twist. The Montreux range includes beguiling low-spout taps, bridge mixers and classic cross handles with porcelain inlays. High-spout mixers, three-hole mixers and lever handles deliver an ultra-modern interpretation of the era's signature look.
At the wash basin, four mixers, including a wall-mounted version, are available. For the bath, choose between a floor standing, exposed installation or two-handle wall-mounted version – all with a choice of cross or lever handles.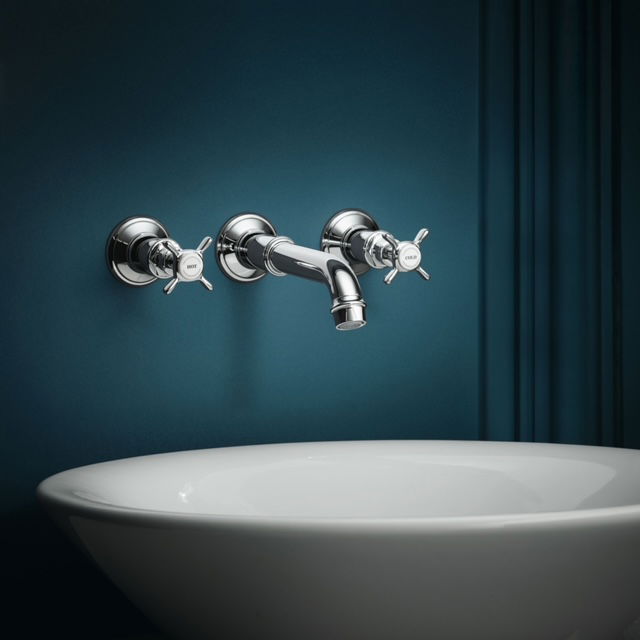 In the shower, classic style meets contemporary versatility, with modern technology subtly concealed in golden age design. The AXOR Montreux hand shower's smooth porcelain inlay may just as well have featured in a grand old hotel, perfectly frozen in a bygone time. The overhead shower offers thermostatic mixers for concealed installation as well as shower pipes with exposed thermostats for a more industrial look. Distinctive control units enable effortless operability on both the overhead and hand shower variations, and selected varieties include the soothing RainAir Spray.
Crafted with painstaking attention to detail, classic porcelain inlays with authentic lettering pay tribute to the second industrial revolution. For a discreet, personal touch, these plates can be monogrammed with your own initials, a logo, emblem or insignia. This is a service provided exclusively by AXOR Signature. The entire AXOR Montreux collection can be further personalised with a choice of up to 15 exclusive AXOR FinishPlus surfaces.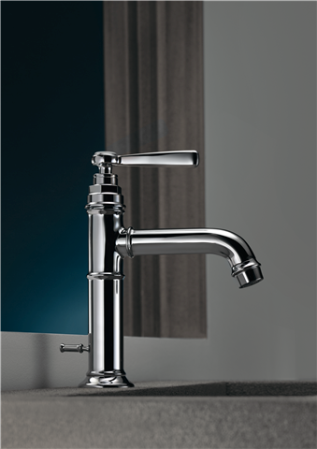 Complete the classic look with a wide range of accessories – from soap basket to towel rail and shaving mirror to toothbrush tumbler. Like the mixers and showers in this singular collection, each accessory is an authentic luxury design object, inspired by the bathroom fittings of the early industrial age and manufactured to the highest quality standards.
Step back in time and forward in functionality with Montreux – AXOR's fitting tribute to an age of discovery and invention. Montreux delights with its design and surprises with its superior usability.
AXOR – Form follows perfection!