With year-end fatigue being a very real reality for many, it's only natural to daydream about a luxurious escape. But with ever increasing economic pressures, the possibility of planning a local holiday with your loved ones may seem nearly impossible. However, enjoying the festive period with your friends and family doesn't necessarily mean you have to plan an expensive holiday away. That's because the art of hospitality is about meeting your guests' physical needs such as food, water, shelter as well as emotional needs like comfort, relaxation, aesthetic beauty, and order. Great hospitality cultivates the emotional states we desire by fulfilling our needs, anticipating our desires, and appealing to all of our senses. And these are skills that we can practice at home for ourselves as well as when family and friends come to visit. Hospitality experts from the Radisson Hotel Group share five affordable tips on how to transform your humble abode into a luxury hotel this summer: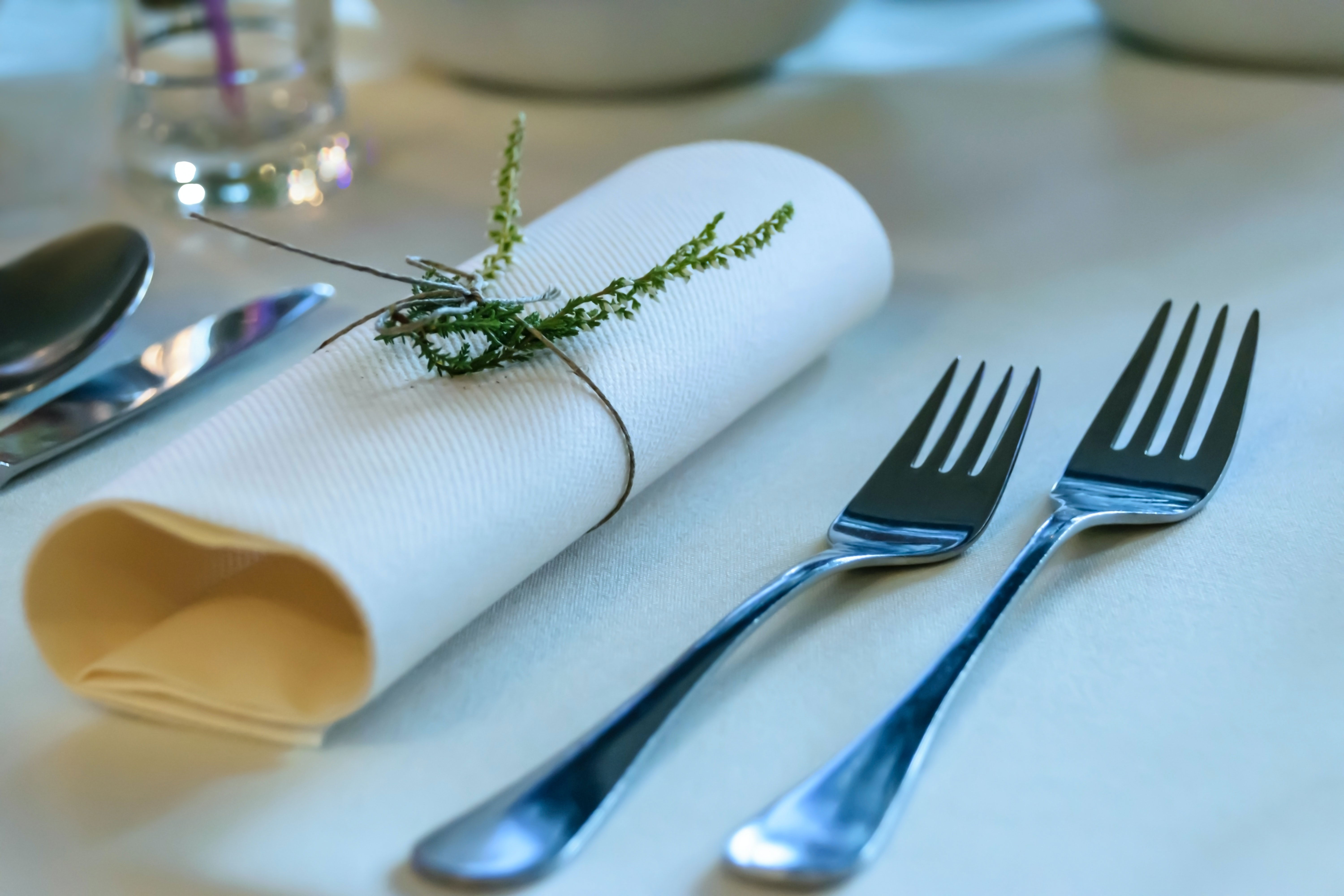 Prioritise preparation
A luxury holiday experience is often determined by the uniqueness and the exclusivity of the experience as well as the personalisation of the services. Taking the time to connect with your guests ahead of their arrival to better understand their dietary preferences is a simple yet effective way of adding a personal touch to surprise and delight your guests. Would your guests prefer a fresh fruit salad for breakfast, a hearty fry up or a spread of sweet and savoury baked goods? Would they prefer to sip on a hot cup of dark roasted coffee or a zesty mimosa? Perfecting these little details allows you to elevate the simple everyday moments of your loved ones' stay to luxury experiences.
Transform your spare room into a luxury suite For some, spare bedrooms often serve as a storage space for the clothes that we don't have space for in the main bedroom. And whilst that is perfectly suited to your everyday life, guests who are occupying a lived-in space during their summer staycation may end up feeling like they're invading your private space and could likely feel unwelcome. "Creating a restful room is much easier than you may think and could quite literally cost you nothing, " explains Iva Jaya, Head of Housekeeping at Radisson Blu Hotel Durban Umhlanga.
The first step is simple: "Declutter," recommends Jaya. "Our hotel rooms often feel luxurious because of the sense of space. To achieve this, consider rearranging the room so that your loved ones feel like they're visiting somewhere new."
Next, never underestimate the power of good linen. "Investing in high thread count sheets and adding a mattress topper to your bed is the secret to how amazing many luxury hotel beds feel," she reveals. To add an extra touch of care, spritz your sheets with scented water such as lavender, which is known for its calming properties and iron them before making the bed. Scents are an everlasting souvenir that you take home with you from your vacation and that can transport you back to those happy memories. "Essential oils are essential," Jaya notes. It is also important to air out the space to keep your "luxury suite" feeling light and smelling fresh.
Hotels also provide complimentary toiletries because these items are often hard to pack and are easily forgotten. Provide new travel-size products such as shampoo, soaps, deodorants, razors and toothpaste in your guest bathroom. Laying out spare towels, face clothes, inexpensive bathrobes and slippers will take this experience to the next level and prevent visitors who are unfamiliar with your space from digging around in cupboards in an attempt to find them.
Finally, don't forget about taste. Hotels excel at anticipating guests' wants and needs, which often include a cool drink and a little something sweet. Treat your family and friends by placing a small chocolate on their pillows and putting a bottle of water on the bedside table.
Stir up a signature, home made cocktail
Nothing screams summer vacation like a cocktail. Take your mixology game to the next level with tips from Melrick Harrison. Harrison from Radisson Blu Hotel Waterfront, shares the make at home recipe for a Captain Churchill , a refreshing everyday cocktail.
Named after the original "Bulldog President" Winston Churchill, this cocktail is bound to have you sailing the high seas with its flavours of cranberry juice, gin, raspberry liqueur and citrus foam.
40ml Gin
20ml Violet syrup
25ml Raspberry liqueur
20ml Fresh lime juice
100ml Cranberry juice
20ml Cellulose
Shake it all together in a cocktail shaker and serve in a tall glass. If you have tiki glasses, great, but it's not a necessity. Harrison does however recommend stocking up on a few nice cocktail glasses for the summer.
"There are so many fun and funky glasses available at home stores at the moment - and many are really cheap! Definitely get a few if you really want to be an at-home cocktail master," he says.
Turning dinner into a fine dining experience
For many, dinner with your loved ones during the holidays is typically when you catch up on life, reminisce over fond memories and enjoy quality time together. But why not make this occasion that much more special by incorporating a few, simple decorating tips? "Find your most beautiful glasses, cutlery, and porcelain and shine them. If you have linen napkins or a kitchen towel, give them an iron until they're crisp and fold them into a pattern of your liking. Then wander off into your garden and find flowers, branches, or other plant materials to put in a vase. Finally light some candles, plate the food nicely, and enjoy your dinner," suggests Slobodan Stefancic , Head Chef at the Radisson Blu Hotel Sandton.
Soothe with a spa
Contrary to popular belief, it is surprisingly simple to create a spa-like atmosphere at home. Find a designated area in your home that you would like to use as the relaxation space. Bathrooms are popular, but you can also transform the corner of a bedroom or living room with a few simple additions. Prepare the space by making use of calming scents, sounds, sights and delights. Herbal teas and fruit-infused water are calming and refreshing. For a quick treatment, Lerato Tlhame, Spa Manager at Radisson Hotel & Convention Centre, Johannesburg, O.R. Tambo suggests wetting two hand towels, infusing them with a few drops of essential oils, and warming them in the microwave for 30 seconds. Place one on your neck and one over your eyes will provide instant relaxation.
"If you have more time, try a warm bath with a few drops of essential oils, Epsom salts and a cup of coconut milk to nourish and rehydrate the skin, " she adds.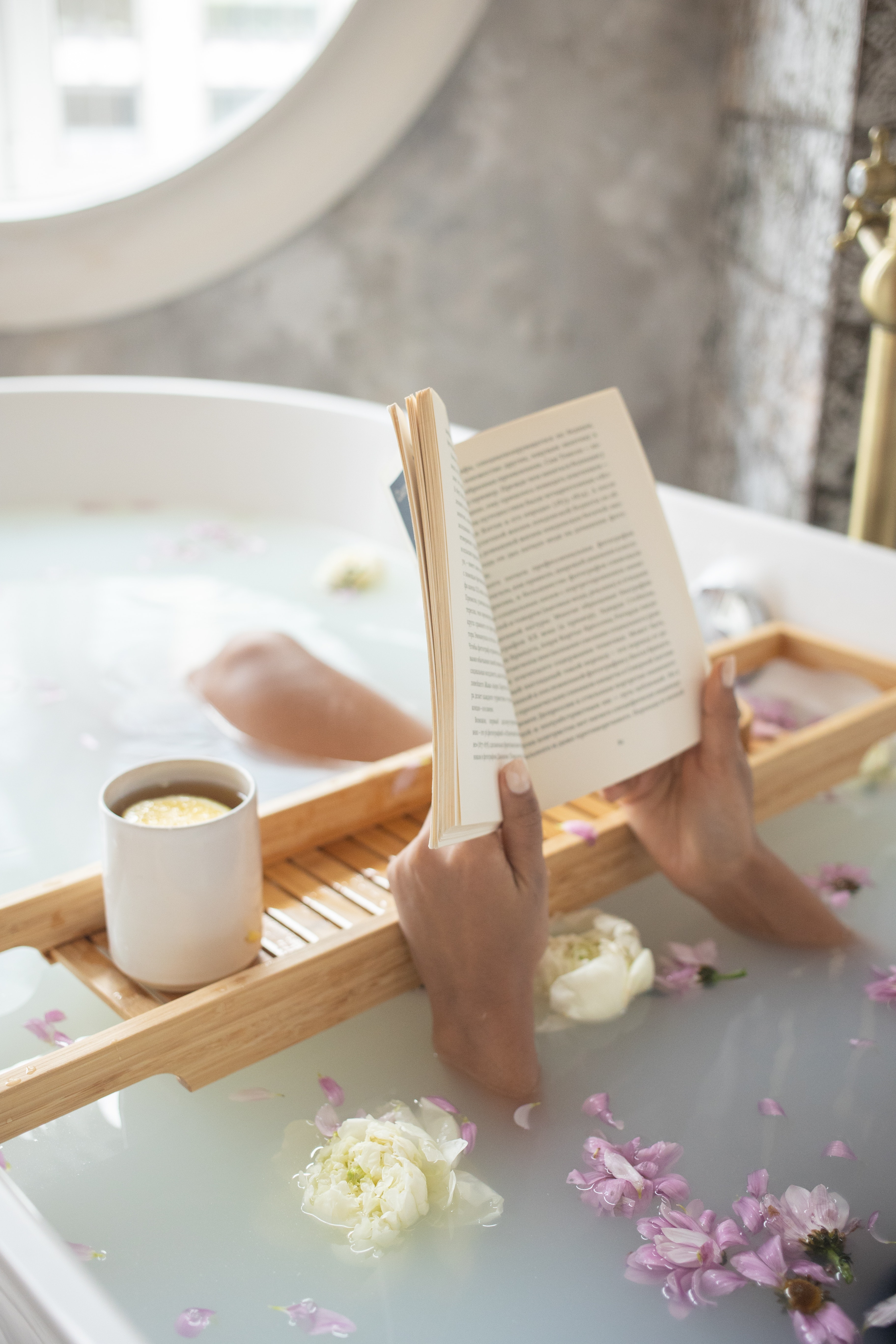 Treat loved ones to a day-cation
If your guests want to get out and about, hang on to that hotel feeling by treating them to a day-cation at your local hotel. "There are many things that guests can do at a Radisson hotel without checking in," notes Carly De Jong, Curator at Radisson RED Rosebank. Research what your local Radisson hotel is and enjoy a spa treatment, a leisurely breakfast or some summer cocktails at the bar. "This quick trip out of the house to a nearby luxury hotel can elevate a stay immensely," she concludes.