Load shedding has been top of mind for South Africans, as much as we try to plan our day around scheduled blackouts, load shedding stints change at a moment's notice, disrupting our well-thought-out plans to live more healthily. Planning is the best approach to dealing with load shedding, especially if health and fitness are part of your lifestyle.
Explore nutritious no-cook meal ideasWhen the power's been out for a few hours, the last thing you want to do is open and close the fridge and freezer too often. All you'll do is allow precious cold air to escape. Instead, stock up on filling fruits and veggies that will be fine in a bowl on your countertop.
Avo's, tomatoes, peppers, apples, bananas, pears, berries, peaches, plums, citrus fruits, carrots, cauliflower, melons and pickles are all favourite snacks that can form part of a healthy balanced meal. Plus, they taste even better if stored at room temperature. The best part is, you can use them to whip up delicious sandwiches, salads, and stir-fries in minutes. Just take a look at this delicious looking tuna poke bowl with mango aloe dressing. It's so easy to assemble if you have leftover rice from the night before. Chop up some veg, add the rice, and open a can of tuna from the pantry. There's no need to buy fresh fish when you know it will just go bad in the fridge.Need a no-cook snack to keep you going between meals? There are loads of protein-boosted options, from smoothies and shakes to delicious protein bars. Alternatively, spruce up your overnight oats, soups, or salad dressings with a scoop of protein powder to make an anytime snack that's tasty and filling. This recipe for Chocolate Almond Protein Bites looks incredible! If you can't wait for the hours of darkness to pass, rather reach for something healthy.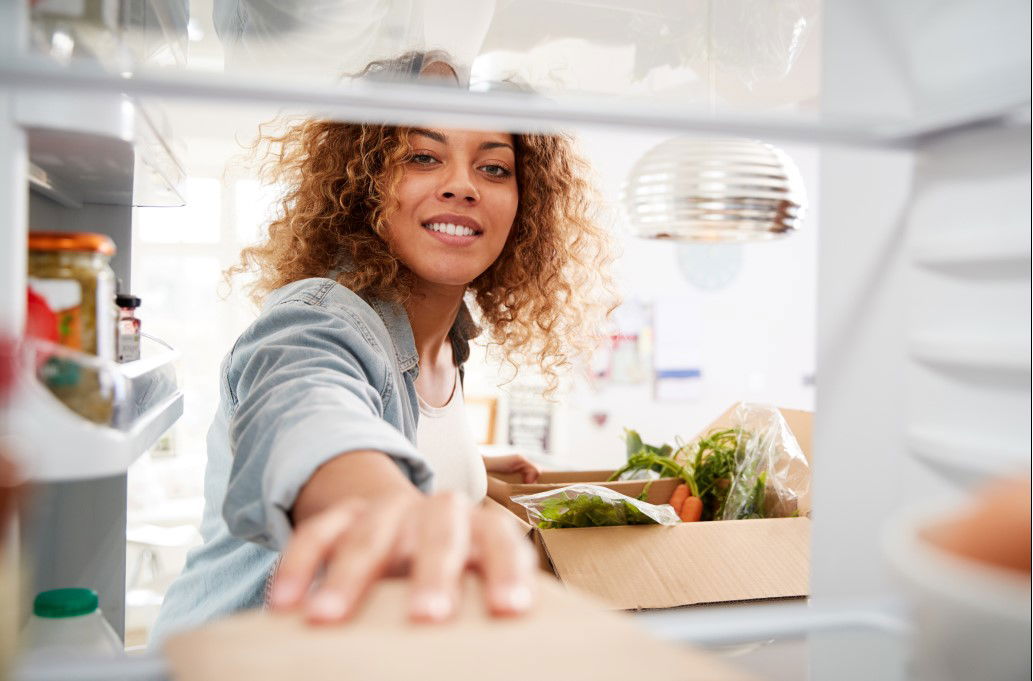 Snack mindfully with clever prepWe all look forward to a delicious meal at the end of the day. But with load shedding, it isn't that simple. If, by luck, you have a couple of hours to cook at night – great! As for the other days, meal prepping is key in ensuring you'll have access to nutritious meals and snacks. Make sure to stick to foods that can last a couple of days in the fridge and are easy to reheat. Think along the lines of savoury muffins like these sun-dried tomato and roasted pepper muffins, chia puddings, rice bowls, and protein-packed pasta salads.
on-electronic gadgets and appliances can help you stay on trackPrepare for when the dark hits with a few load shedding essentials in the form of gadgets and devices that will make your life easier and don't need electricity. Look out for things like a portable thermo cooler, non-electric slow cooker, manually operated vegetable chopper, portable power bank, and rechargeable lights and solar lanterns that offer hours of light and charge during the day. That way, you'll still be able to prep and eat healthy meals, even without power. Electrical protectors such as a surge protector plug, Uninterruptible Power Supply (UPS), or inverter will ensure that your appliances don't take a beating. If your budget allows it, you might even want to consider investing in a gas braai or stove to make cooking a breeze. A portable camping stove with solid plates will also do the trick.
Staying active = gym = hot showerWith loadshedding in full swing pack a bag with a fluffy towel, an extra set of casual clothes, toiletries, and a positive attitude, and head to your gym, where you can enjoy a hot shower after your workout. With this strategy, you'll be eating clean and taking self-care to a new level.Don't let load shedding get you down. Use these clever hacks to work around the frustrations, stay healthy, and find greater balance. For more information, please go to www.herbalife.co.za