This year we have seen the skincare market leverage trends like no other. Emphasis has been placed on targeted skin treatments, multi-tasking hybrid skincare products as well as an endless choice of sunscreens for every skin type. You might be wondering why are skincare trends important to observe? Natasha Davel from Fundamentals Skincare, an affordable, high-quality vegan and cruelty free skincare brand says, "Skincare trends help us navigate through our yearly routines, it's assisted learning on-the-go that sparks the curiosity to know more and as a result, helps us create an intentional skincare routine that is suited to our specific skin type and skin concerns."
In line with skincare trends, the most popular trend at the moment gracing South African shores is 'skin streaming' – and when you think about this trend think of the fundamentals of skincare. "In short skin streaming routines only include essential products. Since inception Fundamentals Skincare has aligned itself to doing away with the nine step skincare regime and opting for multifunctional products that allow you to use a minimum amount of products that provide the maximum benefit to your skin," explained Davel.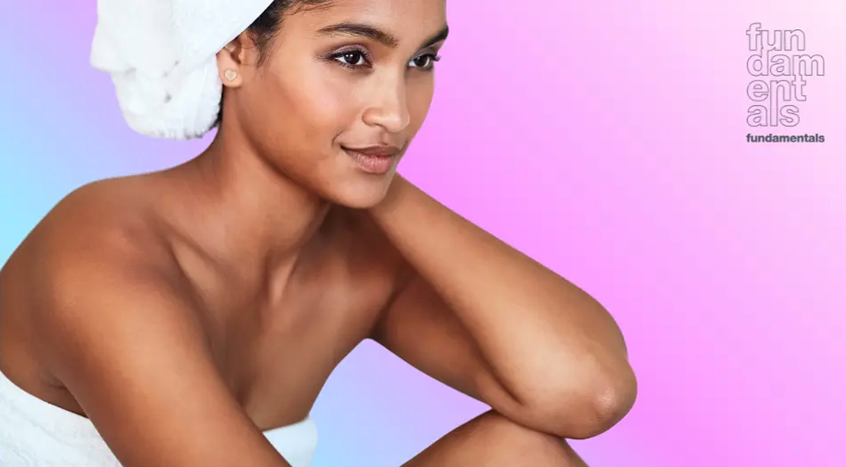 Contrary to popular belief, skin streaming has been the fundamental pillar of skincare which experts have aligned themselves to for years. Research shows that using too many actives on your skin can have an adverse effect. Sticking to a basic yet effective regime does wonders for the health and appearance of your skin.
So, what is a fundamental skincare routine?
Fundamentals Skincare has a range that is premised on only the 'fundamental' actives and products you need for daily use. The range offers an easy solution for every skin type and concern that provides you with more than one skin benefit at a time.
"When skin streaming your routine, remember, an effective routine should be a simplistic one. Incorporate powerful products that assists with hydration, anti-ageing, cell turnover, and most importantly sun protection. For starters, choose a broad-spectrum sunscreen with SPF 30 or above, and wear it consistently. Incorporating a vitamin C serum can help protect the skin from free radicals in the environment while brightening the skin," added Davel.
If you are an intermediate user of skincare you may want to consider incorporating a retinol serum into your night time routine. This will help regulate skin cell turnover and prevent build-up that leads to clogged pores. Skin Stream Smartly Over and above creating your perfect and intentional skin regime, you might want to consider the below when picking products for your day time and night time routines:
Read the labels of your products for multi-functional ingredients. For example: the Fundamentals 1.75% Alpha Arbutin serum is formulated with 3% hyaluronic acid, 2% niacinamide and 1.75% alpha arbutin which will not only manage uneven skin tone, but also control sebum production, promote collagen synthesis and plump and hydrate the skin.
Marry your makeup and skincare. Where necessary mix in your sunscreen with your foundation for extra sun protection which also helps with less layering onto your skin.
Stick to the Basics. Sticking to the basics like cleansing, moisturising, and sun protection is a good way to begin streamlining your routine.
"Put simply, skin streaming is all about consolidating to-dos in your routine for maximum efficiency. It's a way to cut out unnecessary steps in order to make sure your regimen is sustainable and effective. Leave out ingredients without proven skin benefits, and replace them with high-quality, minimal steps. It's not as extreme as the caveman regimen, and infinitely more simple than skin cycling. Your skin is most likely to absorb and actually benefit from fewer, higher-impact products. Multiple beauty products can become diluted upon layering or may not even penetrate the skin fully due to overapplication. When you skin stream, you can avoid combining products that don't mix and therefore avoid irritation. Plus, it's also a way to save time as well as money," concluded Natasha.
Visit the Fundamentals Skincare website to build your perfect skin streaming routine. And if you need help, you can get a free online consult to get you started www.fundamentals-skincare.co.za!