Leading fitness and wellness brand invests in fastest growing global phenomenon to offer members latest in fitness experience
Padel – the latest and fastest growing sport globally – is capturing the attention of all kinds of people across the world as an easy to try, easy to play, and easy to enjoy activity that now has over 25 million players in over 90 countries, and is quickly ramping up in popularity among South Africans.
The announcement showcases Virgin Active's agility in the fitness and wellness space, putting its muscle behind this fast-growing sport, while giving South Africans easy access to premium indoor facilities in key locations that promote living healthy, active lifestyles.
"Not only is Padel now the talk of the sports world and being embraced by people of all ages, and activity levels, it is an easy, simple, and fun sport that anyone can enjoy – a testament to its meteoric rise in popularity," says Dean Kowarski, Virgin Active Group CEO. "Our ethos that wellness and living an active lifestyle is something that any person can embrace, is why this partnership with R&BC just makes sense."
Padel brings an exciting sporting experience to South Africans, raising their adrenaline and getting endorphins going, while challenging the mind. The nature of the sport requires that it is played in pairs, promoting buddy-like accountability, social interaction, and creating a more entrenched sense of being part of a community. All while remaining easy to adopt with a low learning curve.
Set to increase levels of member engagement and expand the chain's already robust offering, the partnership also provides a convenient, professionally-driven and incentivised way to enjoy the sport whether in-club or at a standalone venue.
"Our business strategy remains one underpinned by a commitment to offering more than functional fitness clubs, moving toward an holistic wellness offering that offers something for absolutely anyone," says Kowarski. "This means we will always remain invested in providing unique experiences for our members, with the latest bringing this pace-setting sport and our established active communities together."
The construction of Padel courts and corresponding pro shops is currently underway, both at Virgin Active clubs and stand-alone locations. These will be operated and managed by the R&BC, with the rollout of arenas comprising four Padel courts at flagship Virgin Active Padel Clubs located at Bree Street in Cape Town and Melrose Arch in Johannesburg, and many more to come in the next 12 months.
Justin Divaris, co-founder of The Racket and Ball Club echoes the synergy between both brands, believing that "our partnership with Virgin Active will enable us to offer the best Padel experience nationwide to our existing customers, while enticing the extensive Virgin Active member base to try something new in-club or at a standalone venue."
Each club will provide players with Panoramic Padel Courts, WPT (World Padel Tour) quality turf, top class coaches as well as national Padel events and social events. Players will also be able to get the latest top of the range Padel gear at the on-site pro shops. Also on-site, Kauai restaurants round off the premium fitness offering with its healthy breakfast to dinner menu. Virgin Active believes the partnership is one that aligns with its strategic direction of being at the forefront of health, fitness, and wellness by offering experiences for any and all South Africans to partake in. This, in collaboration with Justin Divaris' expertise in the luxury market, brings together two leading players for one exceptional game experience.
Divaris has an established track record of elevating brands and creating world-class experiences for consumers and had already – prior to the partnership with Virgin Active – secured multiple prime locations to launch indoor Padel clubs. In addition, the R&BC had secured NOX Padel, the #1 global brand provider for equipment and apparel, as a sponsor.
Kowarski maintains that "partnering with Justin Divaris and his team at The Racket and Ball Club not only makes business sense, but more so brand sense, as we roll out an unparalleled offering to our members and the broader South African public."
"The sport's strong growth trajectory seen in other countries shows that it will thrive as part of a multi-faceted offering within a club network like Virgin Active's, with positive business impact set to grow off its member base and member retention," says Divaris. "A key differentiator for us is our indoor facilities that aren't impacted by the elements, allowing for non-stop access to the fun of Padel year-round.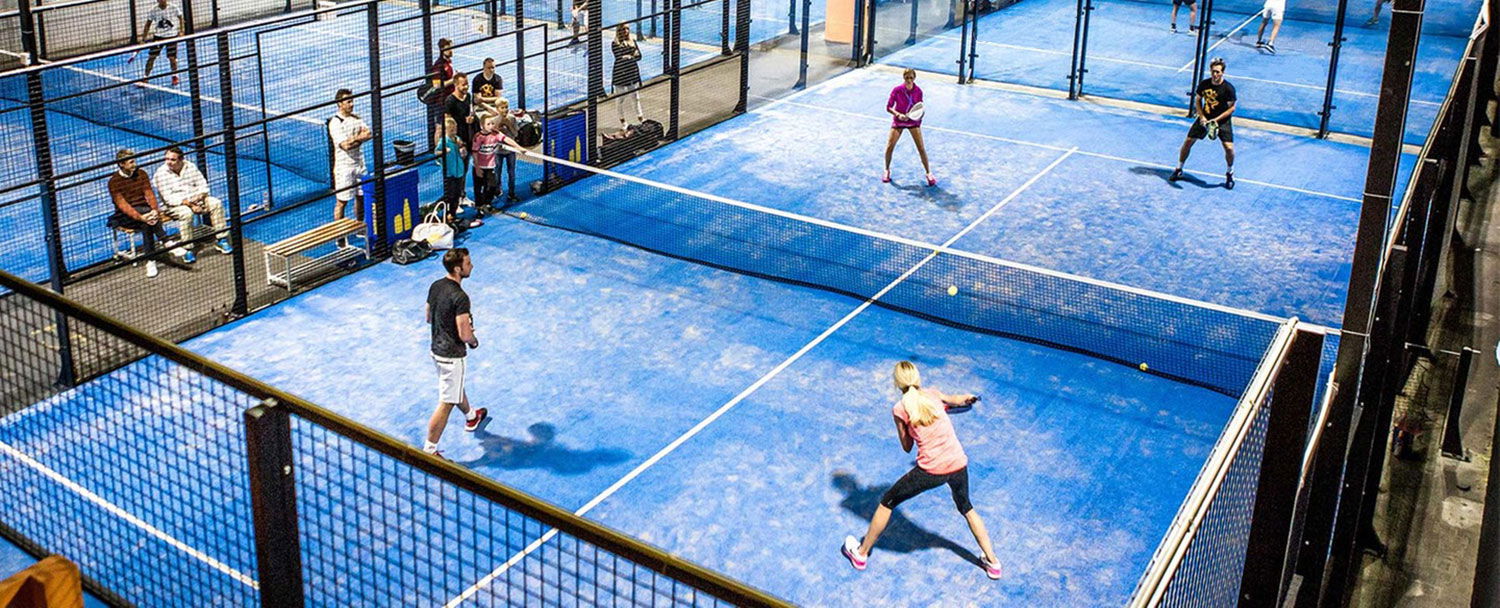 " The new offering will include a loyalty programme with all Virgin Active members automatically given the option to become members of the Virgin Active Padel Club at a 20% discount, providing access to the clubs on and off-site with additional benefits to be rolled out down the line.
Non-members will have access to the Virgin Active Padel Clubs which will be charged at the full rate and there will be an option to join through either a Virgin Active gym membership or a Virgin Active Padel Club membership.
"We are thrilled to have the high performance team from The Racket and Ball Club with us on this new and exciting venture, aligning their passion for this sport with Virgin Active's focus on elevating South Africa's fitness and wellness experiences – all while having fun as part of a broader active community that everyone can belong to," concludes Kowarski.
Follow Virgin Active on Instagram, Facebook and Twitter for more information on its Padel offering, or click here for more information on the Racket and Ball Club.