Did you know that the average woman uses at least 16 facial care or cosmetic products each day and spends an estimated $250 (approximately R4,600) per month on these? A simple Google search could persuade you to buy even more products with headlines like "42 of the Best Skincare Products Our Beauty Editors Always Recommend" or "The 28 Skincare Products We Rely on Over and Over Again".
Toni Carroll, founder of nutricosmetic brand My Beauty Luv, says that products for cleansing, toning and moisturising are essential for everyone to use, but when we start to look at exactly what our skin is needing - be it brightening, tightening, hydration, exfoliation, healing etc. - there isn't one topical cure-all. "I also believe that the explosion of skincare brands over the last 10 years has certainly fulfilled our desire to shop, shop, shop. They say variety is the spice of life and I too am guilty of having way too many skincare products that I don't necessarily need, but certainly do want. While women like me are spending thousands of Rands on topical skincare products, could they be spending less to get the same or even better results?" asks Carroll.
She shares that our skin is made up of several layers that are designed to be difficult to penetrate. "So, when applying serums to the skin, they are limited in how deep they can penetrate. Having several bottles of topical skincare products which aren't all that effective can end up costing quite a bit and could have negative impacts on the environment due to all the packaging. In comparison, ingestible beauty products can provide you with all the ingredients you need to treat your skin in a single bottle."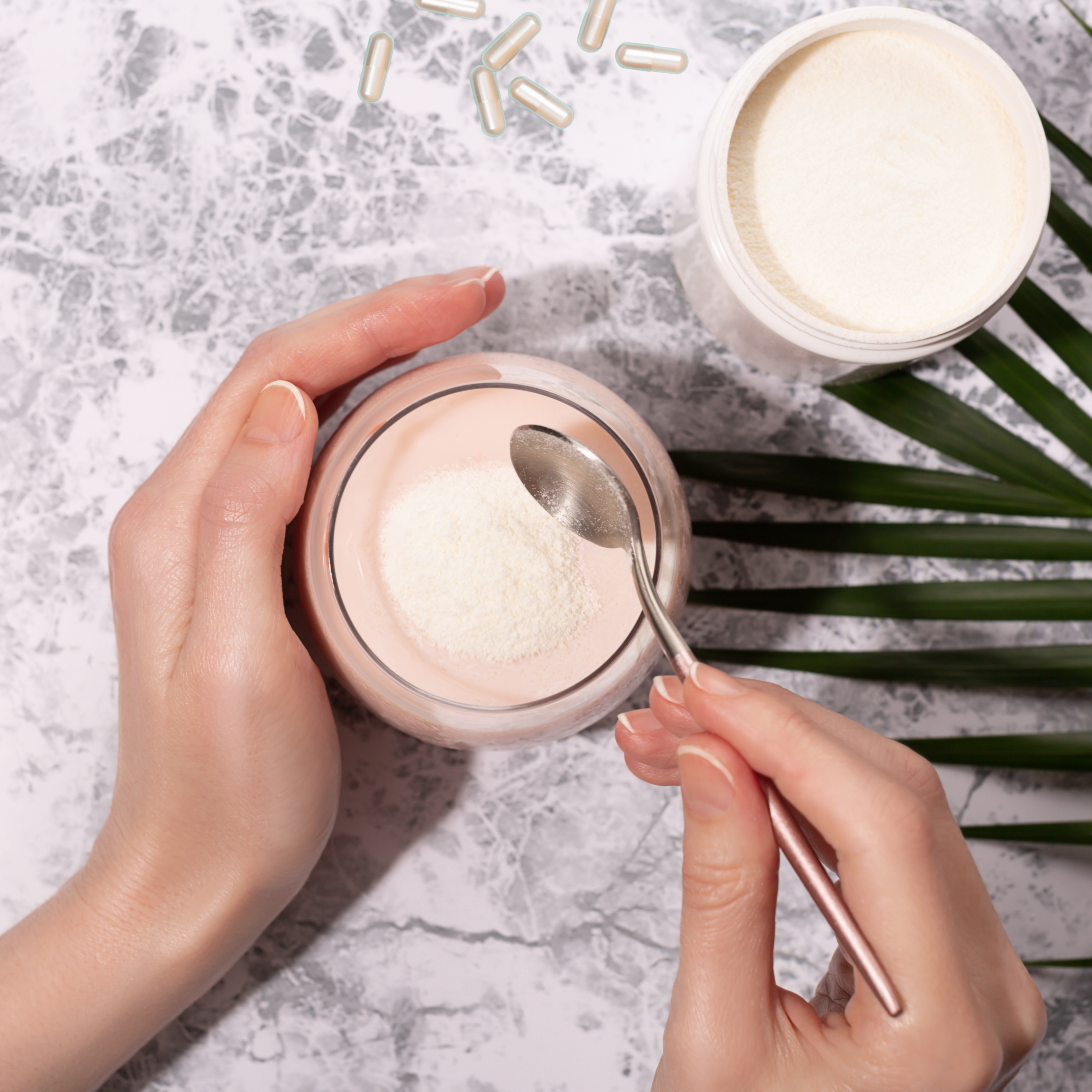 "These products are gaining popularity as more and more consumers adopt a holistic approach to skincare," explains Carroll. "Supplements have been on the market for decades, so the idea of 'beauty from within' is not a foreign concept and will continue to gain popularity as people become more health conscious and inner-beauty minded."
She points out that there are however some misconceptions around ingestibles, the most common of which is that there will be an instant, over-night change or remedy. "Ingestibles are not a scheduled drug which delivers immediate results. Most ingestibles take three to four weeks for results to be visible."
"Another misconception is that all ingestibles are created equal," notes Carroll. "This is definitely not the case. As with all tiers of quality, any form of supplement, including those for beauty, have various manufacturing and ingredient tiers from low quality, mass produced, to high quality and made in smaller batches. With the latter, users will need a lot less of the product and will start seeing results sooner."
She highlights that with the cost of living increasing at the rate that it has been, its very possible that ingestible supplements could take the place of topical products since they provide more bang for your buck. "For instance, benefits of some ingestibles include that they are anti-cancer, anti-diabetic, anti-inflammatory, and anti-tumour. Plus, many have been shown to improve gut health, skin health, organ health, hormone health and cholesterol health."So, what should you consider when ditching some of the 16 skincare products on your shelf? Carroll recommends deciding exactly what your primary concern is and then investigating which ingestible will aid with that.
"Instead of shelling out on skincare and not getting the results you want, approaching your skincare concerns from the inside out, can ensure you get effective results, with the least effort while also saving on unnecessary costs," concludes Carroll.
About My Beauty Luv
Founded in 2018, nutricosmetic brand My Beauty Luv was born out of a need for a professional-grade beauty supplement that targets the most sought-after areas of wellness: anti-ageing, longevity and vitality. My Beauty Luv formulates unique, market-driven and related beauty and wellness supplements made with only the finest grade raw materials. Key ingredients are sourced from reputable, industry leaders with claims backed by clinical trials and consumer proven results. All formulas are free from binders, fillers, preservatives, colourants, artificial flavours, chemicals and anything that's not real. Additionally, My Beauty Luv partners with the world's leading international scientific institutes producing cutting-edge technology in the fields of beauty, health and wellness.
My Beauty Luv aims to be the leading, pioneering brand within the nutricosmetic category. For more information, go to https://www.mybeautyluv.com.