More than 150 people celebrated the reopening of Benguela Cove Lagoon Wine Estate on September 24th 2020.
Set in the UNESCO-designated Kogelberg Biosphere Reserve, Benguela Cove Lagoon Wine Estate borders the Atlantic coastline and Bot River lagoon. Guests enjoy panoramic views of the Whale Coast, Palmiet mountains, vineyards, olive groves and lavender fields throughout the 220-hectare wine estate, with a wide range of bird and marine life.Benguela Cove offers a range of experiences for local and international guests of all ages; from gourmet dining, lagoon wine tasting cruises, vineyard tours and private wine blending, to children's entertainment and a music events, with 7km of walking and biking trails.
Estate owner Penny Streeter says:
"It was great to see visitors back again. The fires were burning bright and people filled the courtyard, verandas and tasting room - and the kids were clearly enjoying the excitement of the Adventure Golf once again. The sound of Marimba's filled the air, thanks to the children of Handevat Music School.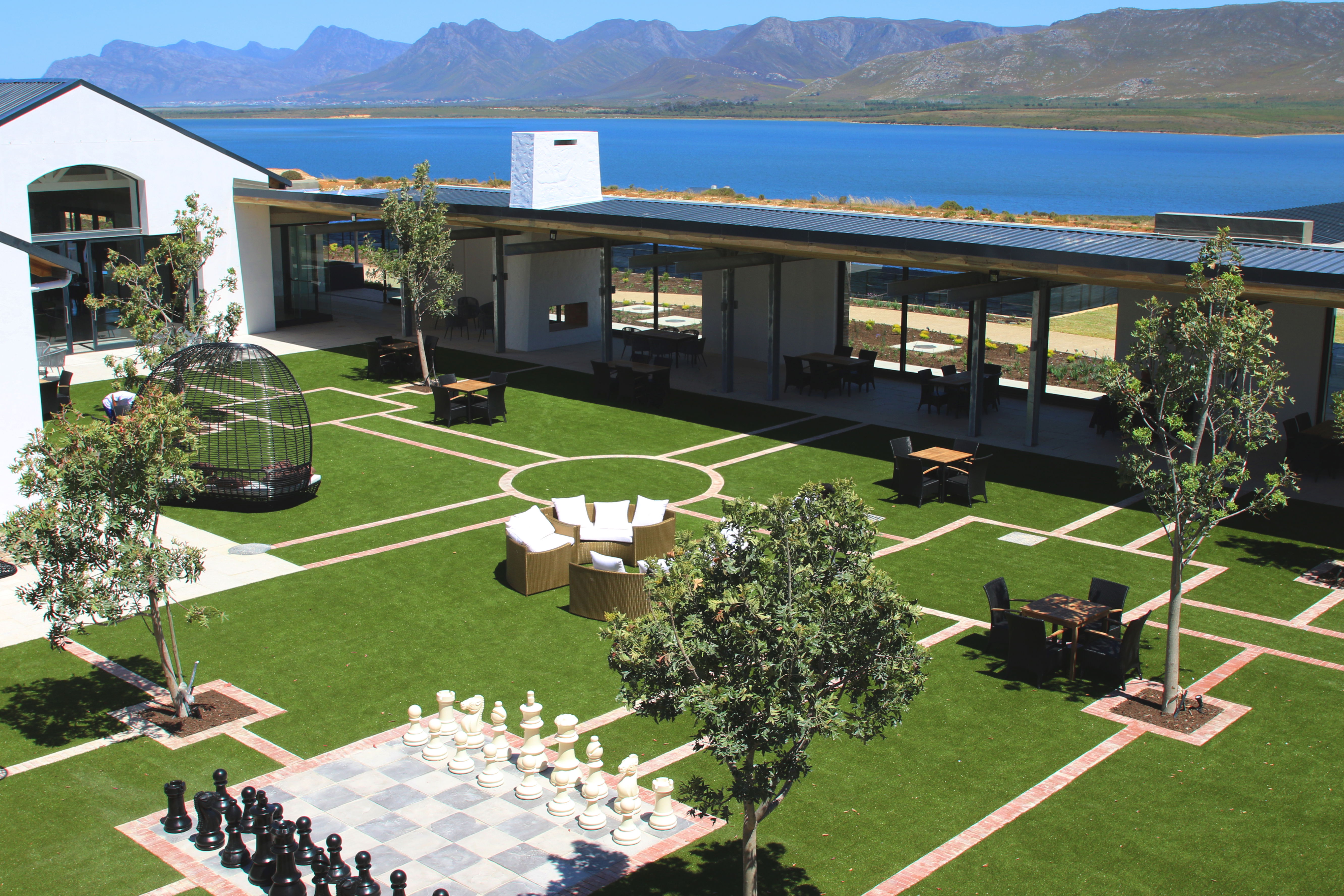 "There is social distancing in place of course, and the vastness of Benguela Cove means that guests can spread out and be safe. The sale of wine on a public holiday for consumption on-site was still banned, but guests could get wine delivered straight to their door free of charge when they spent R850 or more. There was a very festive spirit, many bottles of our MCC Joie De Vivre were opened with a sabre, known as sabrage and which is an old tradition that is coming back into fashion!"
Dining featured a braai platter for two that included brown sugar and garlic marinated lamb ribs, beer-braised pork belly skewers, braised beef short rib, spring onion rolls, thyme and parmesan pap chips, chakalaka and corn and the cob.
The estate offers a free tasting of Rose wine, every day until the end of October.
Many of the familiar attractions of the estate are available once again, to appeal to the young and older visitor, as well as the disabled, with good wheel-chair access. Inclusivity includes providing excellent value for money, for almost any visitor budget, says Penny Streeter.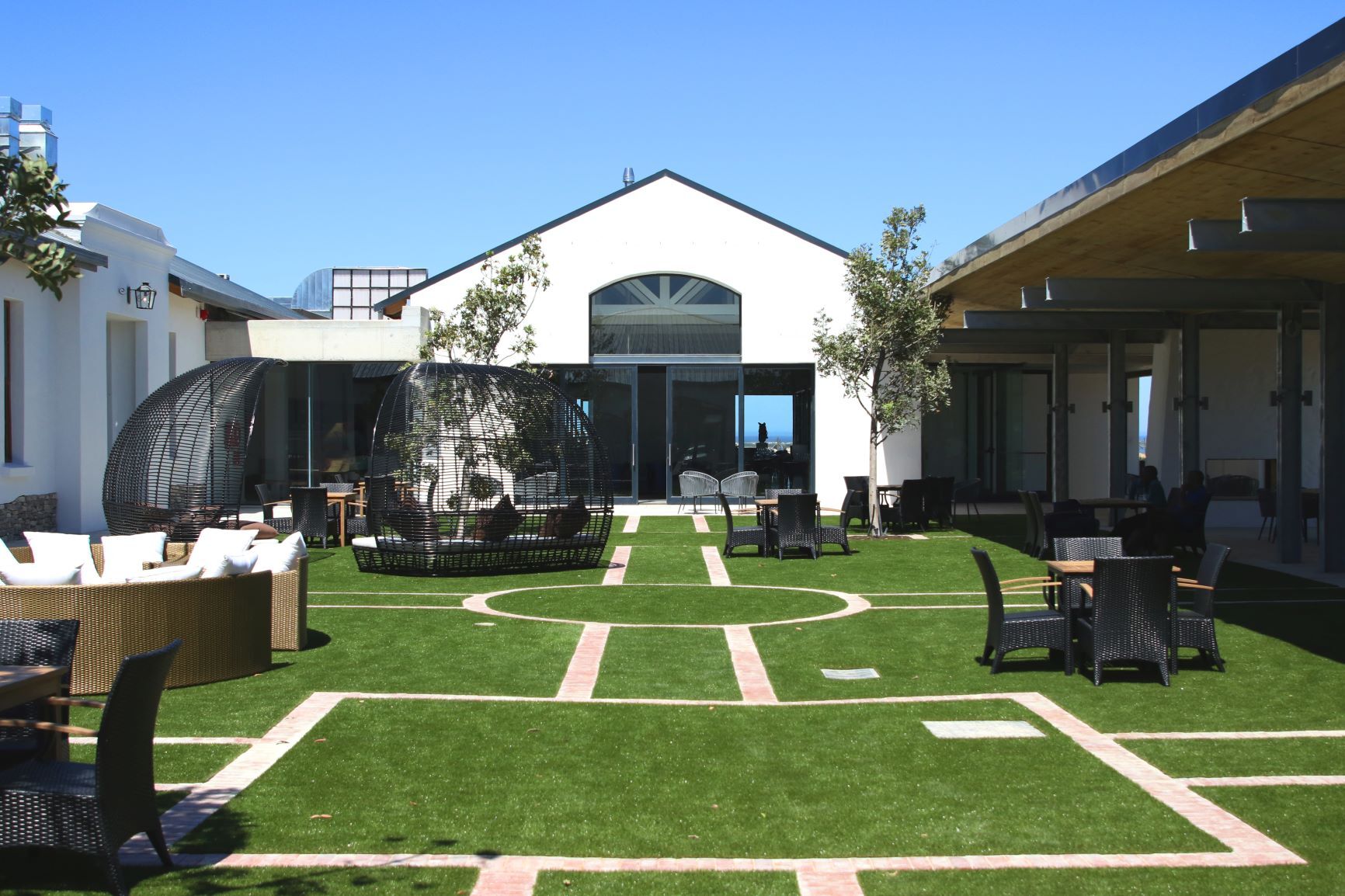 New opening times are as follows:
Moody Lagoon:
Brunch: 10:00am to11:30am, Saturday and Sunday
Lunch: 12:00pm to 4:00pm, Wednesday to Sunday
Dinner: Closed for dinner until further notice
Casual Sharing Platters served 11:00am to 4:00pm, Monday to Sunday
Tasting Room:
Open seven days a week 10:00am to 6:00pm. Platters served daily
Wine pairing experiences available daily.
Vineyard Safaris, Cellar Tours: Wednesday to Sunday, 11:00am to 4:00pm
Pontoon Wine Tours - Wednesday to Sunday, departures 10:00am, 12:00pm, 2:00pm, 4:00pm
Pirate Golf and Splash – Open Friday, Saturday and Sunday, 10:00am to 6:00pm and public holidays
For more information: www.benguelacove.co.za