With travel bans lifted or easing and the initial pandemic panic subsiding, many South Africans have traveled to, booked, or are planning their next trip abroad. From beautiful coastlines to cities rich in history, there's adventure to be found almost anywhere. And we're living for it. Whether you're visiting family and friends, or just looking to escape the daily grind, it's time to book your next trip before these popular destinations become overrun with tourists and happy snappers. These are the top 10 most sought-after travel spots for South Africans…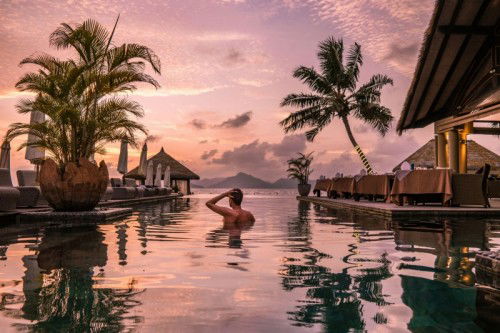 France
Enjoy a variety of sun, sea, and mountain vistas, or plan a trip to the vast vineyards. In Paris, a tour up the Eiffel Tower is a tourist must.
Germany
The country that combines old world charm with bustling city life, a trip to Germany includes soaking up incredible architecture, while sampling the many delicacies on offer.
India
Experience spiritual adventures, taste culinary delights, and sip on local drinks while taking in India's natural wonders, tranquillity, and unique architecture. And, if you're visiting friends and family, spend a few peaceful days making up for lost time.
Maldives
Explore the lengths of the many beautiful and pristine coastlines The Maldives has to offer. Famous for water sports and other adventurous activities, it is also a tranquil dream destination for many.
United Arab Emirates
Enjoy adventure sports like jet-skiing, snow skiing, desert safaris, scuba diving, and hot air balloon rides all in one destination. The UAE has something for everyone. If you're planning a trip to an overseas destination, be sure to factor in an extended layover in Dubai. Why? Because there's so much to see and experience!
Quad bike, sand surf, or take a camel ride through the red desert.
View the city from a yacht as you indulge in local cuisine.
Visit the Burj Khalifa, the tallest building in the world.
Build the stuff of your dreams, brick by brick, at Legoland Dubai.
Experience what lays ahead at the Museum of the Future
Snap the ultimate selfie and enjoy city views at the Dubai Frame.
Marvel at the Dubai Fountains or the beauty of the Dubai Miracle Garden.
Shop downtown at the Dubai Mall.
Ski through the snow (yes, literally!) at Ski Dubai, the world's third largest indoor ski slope.
Enjoy fine dining at one of the seven different restaurants at Pier 7.
Visit amusement parks, the Atlantis Aquaventure Waterpark, or its Aquarium and Underwater Zoo.
Saudi Arabia
Home to F1 races and art and culture extravaganzas, it's more than a desert oasis. Saudi Arabia's panoramic views, natural beauty, ancient antiquities, and archaeological marvels are mesmerising.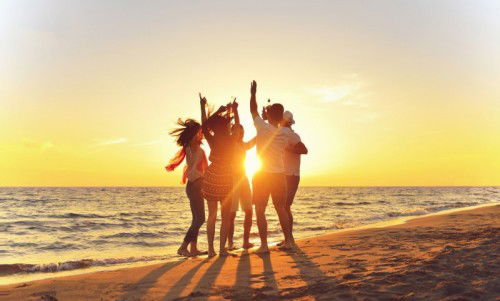 Thailand
With its many temples and tropical beaches, lush forests and sprawling cities, the Southeast Asian nation of Thailand offers a spiritual journey that transports visitors through time.
Turkey
The country's architecture stands out, making it a haven for history enthusiasts. Visit the palaces and mosques of Istanbul, the ruins of Ephesus and even the underground cities of Cappadocia.
United Kingdom
The UK boasts some of the most beautiful landscapes in the world, as well as historical sites and sky-high city views. Or, go for the busy social scene at music festivals and sport events.
United States
There's so much to see in the USA. Explore diverse landscapes and redwood forests, or plan a week of Broadway shows, global cuisine, and city sights. There's so much to see and experience outside South Africa.
Visit www.emirates.com/za or your nearest travel agent to book your next dream vacation.