One of the key factors that travellers consider when booking their accommodation is location. How easy is it to explore the city you're in without much effort? Very easy, it would seem. We're here to tell you that you could experience the best that South Africa's cities have to offer in just one block. Below, six hoteliers across the country have curated an itinerary for travellers who don't want to venture too far away from their hotels but who want to experience as much adventure as possible.
Explore Joburg's artbeat
Joburg's artbeat, better known as Rosebank, is undeniably the biggest art district in the region. The neighbourhood has the highest concentration of major art galleries all centred within walking distance of each other, and plenty of public art to enjoy too. In Rosebank, art is not only found in galleries but is breathed into the architecture of most luxury hotels. Radisson RED Rosebank, located just 10 kilometres from the hustle and bustle of exciting Johannesburg, is filled with bold designs and locally-inspired African decor. Carly de Jong, Curator at Radisson RED Rosebank, notes: "Guests can enjoy being in the heart of Joburg's most walkable art hub with a number of awe-inspiring galleries a mere 10-minute stroll away. Most notable is Keyes Art Mile, an impressive contemporary development on Keyes Avenue that celebrates local art and design as well as fine food. Keyes Art Mile's main building, The Trumpet, is home to the innovative TMRW Gallery, Joburg's first gallery dedicated to digital art, and Banele Khoza's Bkhz gallery, which focuses especially on promoting young and upcoming artists. The vast atrium at its centre is curated as a pop-up exhibition space and upstairs you'll find a cluster of slick restaurants and bars, and chic cafés open out onto a street flanked by wild olive trees. Further adding to the many art attractions in this dedicated art precinct are the major contemporary art galleries Circa and Everard. There is no shortage of awe-inspiring art and nothing is perhaps more inspiring than the traditional handmade crafts, sold by local artisans at The Rosebank Arts and Craft Market at Rosebank Mall. There are more than 100 different stalls selling the biggest collection of handmade items ranging from beaded sculptures and carved masks to hand-woven baskets and ceramics. Most traders are able to make custom designs and everyone is more than happy to bargain over prices. Our hotel is also in close proximity to trendy eateries, corporate headquarters and Rosebank's 3 shopping centres, allowing our visitors to switch effortlessly between business and pleasure."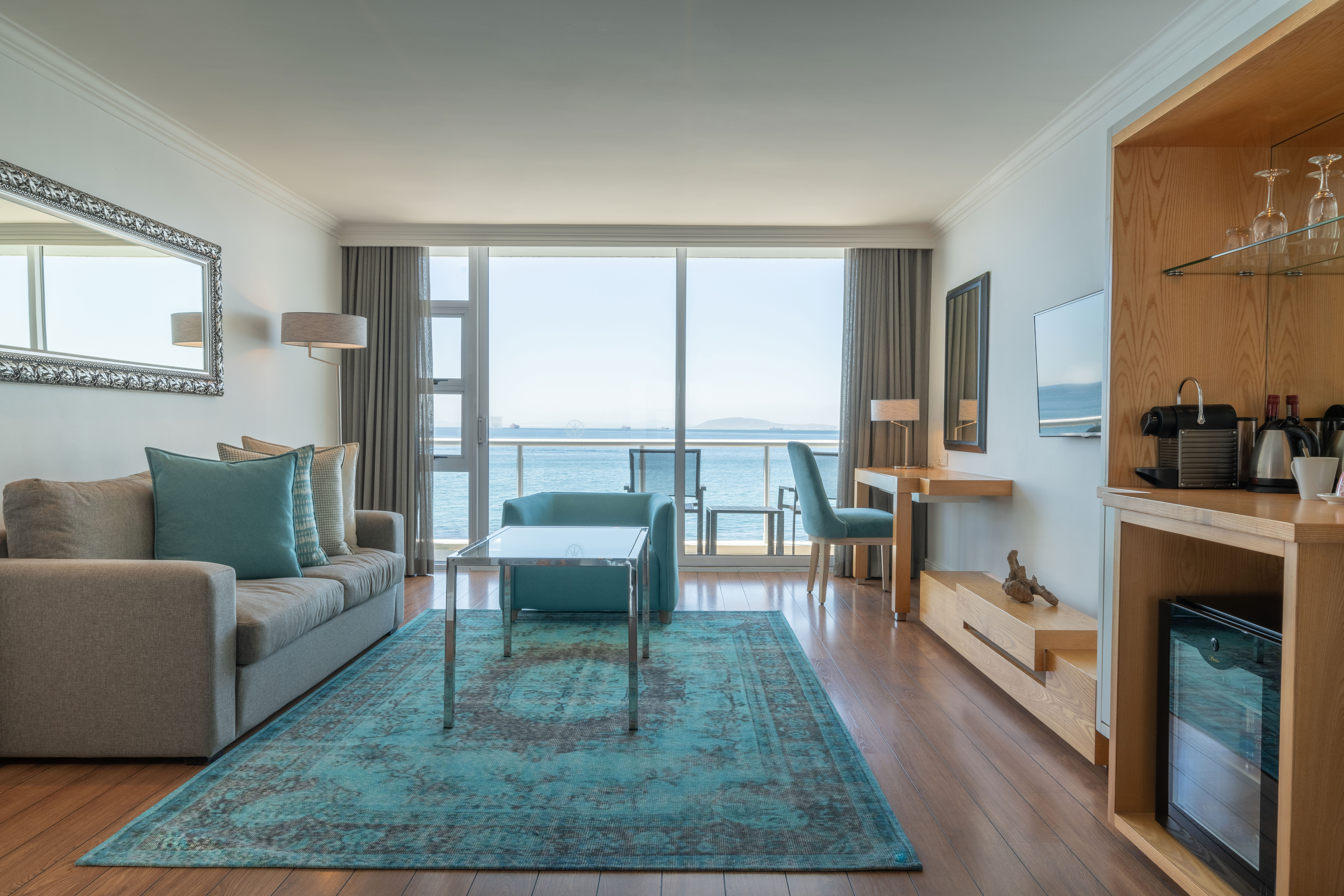 City skylines & skyscrapers
What happens when you combine the names Sandown and Bryanston? You get Sandton, better known as the epitome of luxury - from its monumental skyscrapers to its mesmerising skylines. Seamlessly transitioning from business during the day to play during the evening, bleisure travellers to Sandton are spoilt for choice. Danie Smit, General Manager of Radisson Blu Hotel, Sandton says: "When visiting our hotels, whether for business or leisure, we encourage you to take advantage of the prime location, which is only minutes from first-class attractions. These include Sandton City which is Africa's most iconic shopping centre. Defining the Sandton skyline, this prestigious setting is home to over 300 of the world's most coveted retail brands, and embodies all the glamour of world-class shopping, dining, and leisure. Nelson Mandela Square, which is home to the iconic statue of Nelson Mandela, is Joburg's finest dining destination. And the Marc, which is Sandton Central's newest mall with upmarket restaurants and cafes, supermarkets, pharmacies and beauty salons. "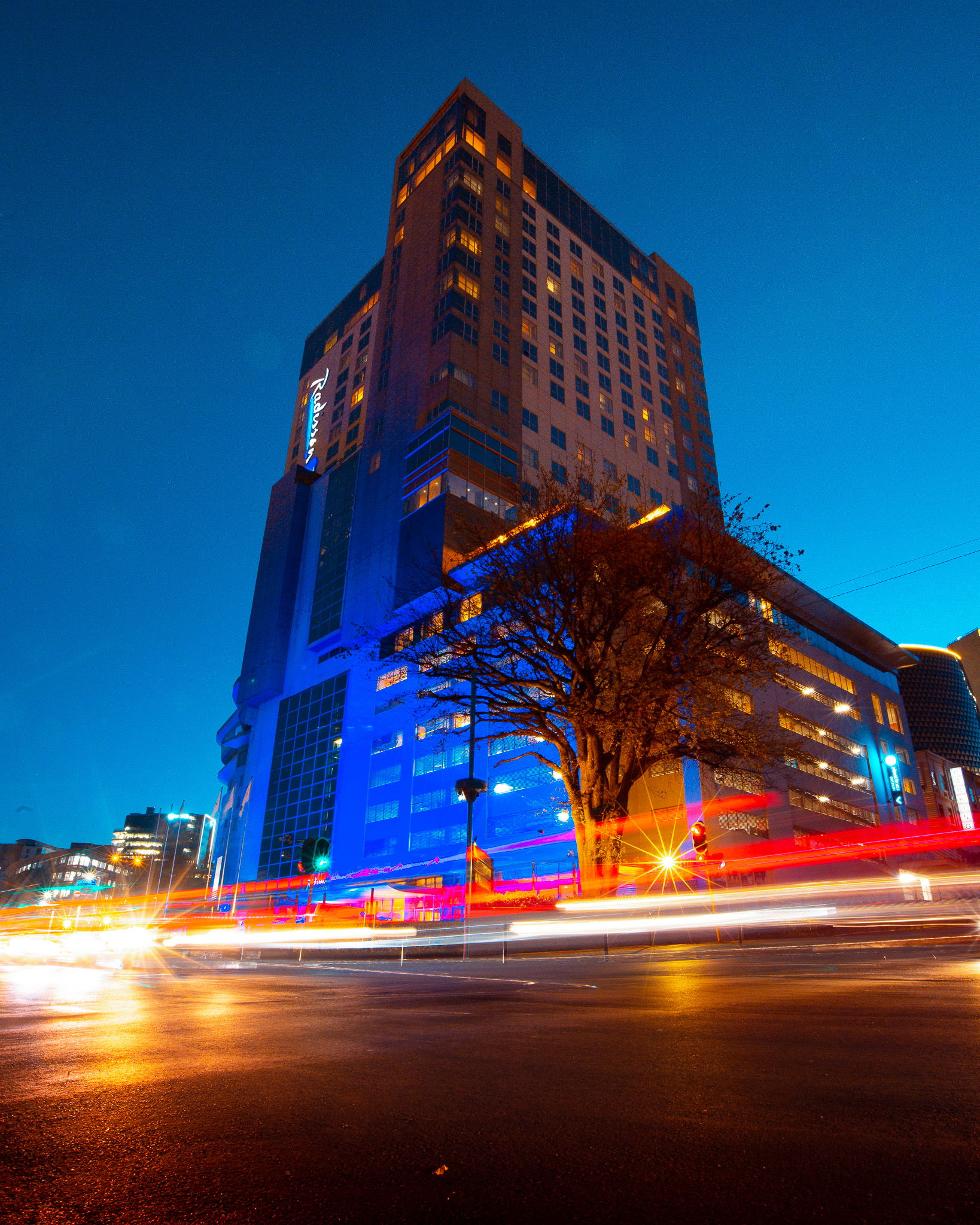 Get ready for take off… or turn down
But sometimes even venturing beyond the lobby of your luxury hotel is too adventurous and that's okay. "With 283 spacious and luxurious hotel rooms, a world-class Amani Spa & Wellness Centre and Level 7 Restaurant, our hotel is the perfect oasis to retreat to, away from the hustle and bustle of everyday life. The only two things that should be on your itinerary are relaxation and rejuvenation," shares Stefan Lourens, General Manager Radisson Hotel & Convention Centre Johannesburg, O.R. Tambo.
Ocean views & a lot to do
The Mother City is a world-class destination. Celebrated for its magnificent mountain range, pristine coastlines and vibrant culture, it is sure to be on the top of many travellers lists for the cities to visit in South Africa. "Experience love at first sight in our city hotel that sits on the beautiful waterfront of Cape Town and that is ideally placed in the Silo District, within walking distance of the V&A Waterfront and just minutes away from main tourist sites,"shares Leonie Andereya, General Manager at Radisson RED, V&A Waterfront Cape Town. Leonie further suggests that, "If you're looking for activities to do within walking distance, consider taking a stroll to the V&A Waterfront, where you can play, live, shop, dine and work. If you're looking to explore the depths of Cape Town's seas, visit the Two Oceans Aquarium, where you will experience the incredible diversity of the Indian and Atlantic Oceans. Set your inner child free by stopping by Battery Park, which boasts a skate park, basketball court and a newly opened rollercade. If you're feeling a little bit more adventurous, consider exploring the V&A's canals on a stand up paddle. Or if you wanna see more than the bold art in your hotel room, venture out to the Zeitz Museum of Contemporary Art Africa, which is a public non-profit museum in Cape Town, South Africa."
For a more luxurious seaside experience, the Radisson Blu Hotel Waterfront is perfectly positioned for guests to take in views of the beautiful waters of the Atlantic Ocean and the private marina. This seaside hotel is close to the city centre, as well as all the big cultural offerings. "Whilst not much can top the beauty of our ocean views, guests can enjoy strolling through the Seapoint Promenade, riding a GoNow electric scooter, hopping onto a Red Bus Tour, popping into the Oranjezicht City Farm market, playing mini golf at Mouile Point and visiting the world-class Cape Town Stadium,"shares Nicol Carelse, Guest Relations Manager at Blu Hotel Waterfront.
Breeze Through the Windy City
The windy city, the friendly city, Port Elizabeth, Gqeberha - whatever you know it as, is a beautiful holiday destination away from the usual vacation spots. Discover the ocean on your doorstep while in town, when you book your stay at the Radisson Blu Hotel, Port Elizabeth. "Situated just 300 metres from beautiful Blue Flag beaches, guests can take a walk along the beach, where you'll be able to spot a few penguins and if you're lucky perhaps you'll even spot a few dolphins. Or you can hop onto an electric scooter to explore Gqeberha's waterfront. If you're a more active person, you can enjoy the outdoor gym on Surfers Beach," Elmarie Fritz, General Manager of Radisson Blu Hotel, Port Elizabeth.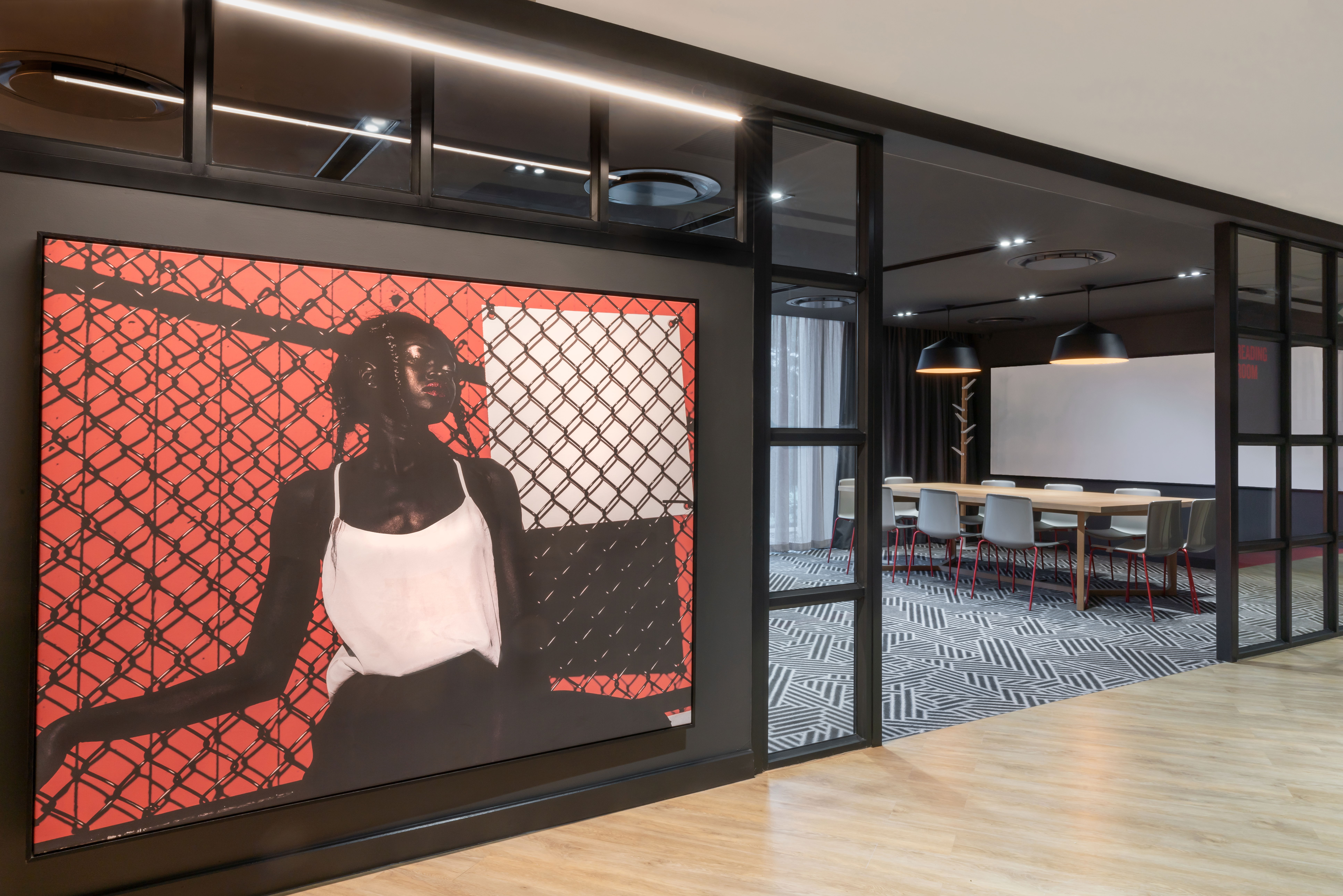 Don't worry, we're in Durbs Durban is a dream destination spot, known for its irresistible vacation atmosphere, idyllic beaches of the Golden Mile, world-class surf spots, laid back lifestyle and unmatched curry. Having recently opened its doors, The Radisson Blu Hotel, Durban Umhlanga which sits on the eastern coast of South Africa in the vibrant city of Durban, is the perfect place to stay while exploring Durban. "Here you can experience ideal year-round weather and a great selection of beautiful landscapes ready to be discovered. We encourage our guest to take a stroll on Whale Bone Pier, which makes for the perfect photo-op, soak up some sun on Umhlanga Beach, enjoy some art at Makiwa Gallery, feast on fresh seafood at Qbn's Eatery or shop till you drop at Umhlanga Arch," says Marius Earle, General Manager of Radisson Blu Hotel, Durban Umhlanga.