Set at the foot of the Kirstenbosch Botanical Gardens in the Constantia Valley, The Cellars-Hohenort Hotel & Spa boasts nine acres of beautifully maintained gardens that may be explored during a guided tour every Wednesday morning, followed by tea and scones served on the terrace or in the lounge of The Conservatory restaurant.
Testament to a rich history, the trees in the surrounding forest at The Cellars-Hohenort Hotel & Spa date back 300 years to when it was known as Klaasenbosch Farm. The garden boasts magnificent views of the Table Mountain range and contains a myriad of delights, from the Picnic Garden and Hohenort Lawns, which are favourite wedding venues, to a structured garden with a beautiful water feature, and several ponds. Eco-zones within the gardens include 950 vines, as well as Herb, Vegetable and Citrus gardens, which grow fresh produce for the hotel kitchens.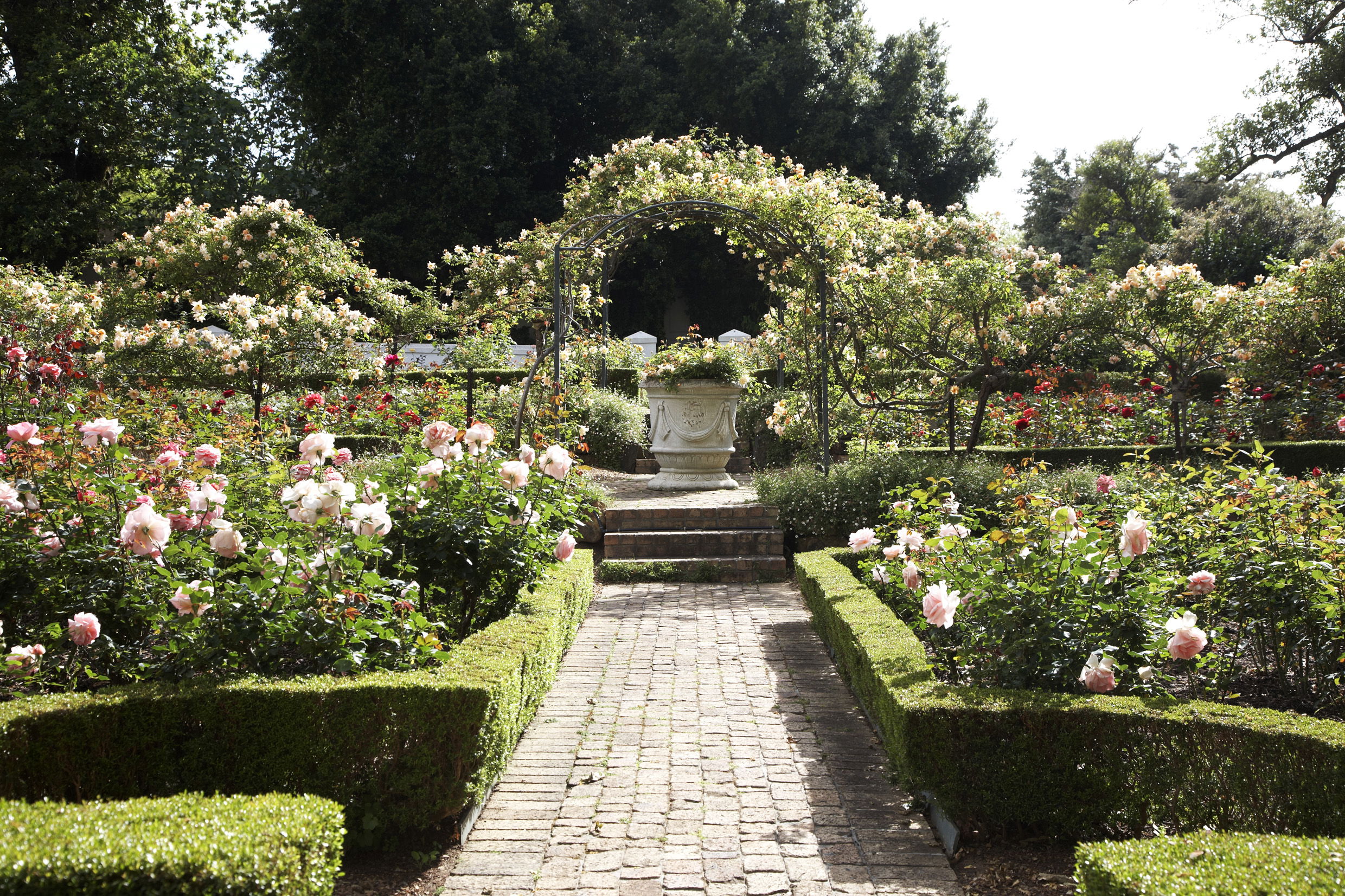 The various sections of the gardens display some of Constantia's most beautiful indigenous flora, immaculately maintained by Head Gardener Leigh-Ann van Wyk and her team. Van Wyk, who holds a National Diploma in Landscape Technology, has been caretaker of these meticulous grounds since 2016.
The gardens slope up towards Table Mountain and are spectacular throughout the year, with different blooms revealing themselves across the seasons. Garden tours are led by Leigh-Ann van Wyk herself, who takes pleasure in sharing her favourite highlights of the particular time of the year. Some visitors may be lucky to sight varied fauna within the gardens too, such as the resident duck family, Cape Dwarf Chameleon colonies and squirrels, as well as bird species that include the Cinnamon Dove, Cape White-eye, Lemon Dove, African Paradise-Flycatcher, Forest Canary, and many others.
Once the garden exploration has worked up an appetite, guests are invited to sit down to freshly-baked scones and tea, including the signature Cellars Hohenort Blend of Nigiro tea, blended by Master Tea Blender, Mingwei Tsai, that incorporates the spicy fragrance and bronze/apricot colour of the Liz McGrath Rose. The Liz McGrath Rose was hybridised in 2003 to commemorate the 80th birthday of the late Mrs McGrath, the founder of The Liz McGrath Collection of three sister-hotels.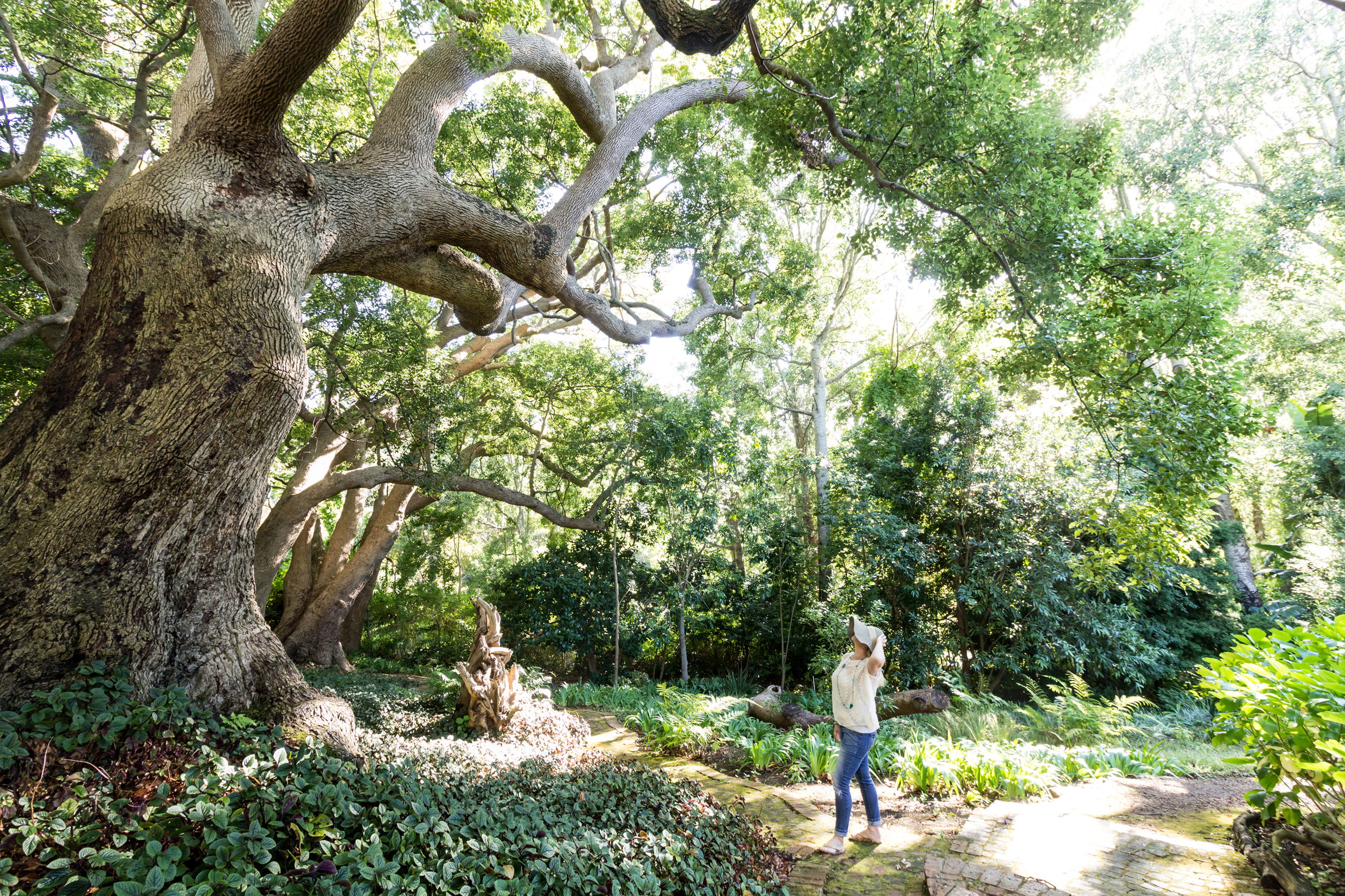 The Cellars Hohenort Hotel & Spa Garden Tours are open to the public by reservation, and are presented every Wednesday at 10:00, at a cost of R190pp (includes the guided garden tour, tea and scones). Bookings are essential. Private groups may also be accommodated by prior reservation on dates and times of their choice, subject to availability.
For bookings and more information please contact:
https://www.thecellars-hohenorthotel.com
Tel: +27 21 794 2137