You've set the date for your wedding and now you're wanting to find that perfect wedding venue in the perfect setting…

For weddings in the heart of the winelands, in the countryside, out-of-the-ordinary 5-star hotels and Safari lodges, here are some venues at distinctive properties from around the country – all offering the four 'essentials' considered necessary to create the perfect wedding - the right venue, the right accommodation, the right package and the right team… and so much more, besides.

In the Eastern Cape's Great Karoo…
Looking for a wedding destination with a difference? Samara Karoo Reserve, situated in the Eastern Cape's Great Karoo region near Graaff-Reinet, easily accessed by road or air, is an ideal choice - whether you're planning a large family gathering or an intimate ceremony with only your nearest and dearest. With the hauntingly beautiful scenery of the Karoo as a backdrop your 'Samara Wedding' will provide memories to last a lifetime. Samara's wedding packages include a 'Romantic Escape for Two' – book the Karoo Suite at Karoo Lodge (minimum three nights) and enjoy your wedding night in an al fresco sleep-out under a canopy of stars Star Bed, 'A Stylish, Intimate Gathering' - book The Manor, an elegant contemporary Karoo villa with lush green gardens, perfect for hosting up to eight of your nearest and dearest, an 'Authentic Karoo Celebration' - book Karoo Lodge, a lovingly restored Karoo homestead with traditional decor and a large lawn, for up to 24 guests OR book the Samara complete exclusivity package - and take over The Manor, Karoo Lodge and Plains Camp for up to 40 guests. Wedding packages include the wedding ceremony (indoor or outdoor location) with standard celebration décor, the wedding feast, two game drives per day for all guests staying at Samara; pre-wedding night bush dinner and special wedding luxuries (complimentary bottle of sparkling wine and one night in the star bed) for the bridal couple). Exclusions apply. Contact Samara's Reservations team who will recommend the best location for your wedding size and preferences. Rates for all wedding packages on enquiry. Ts & Cs apply. Reservations: 031 262 0324, reservations@samara.co.za, www.samara.co.za.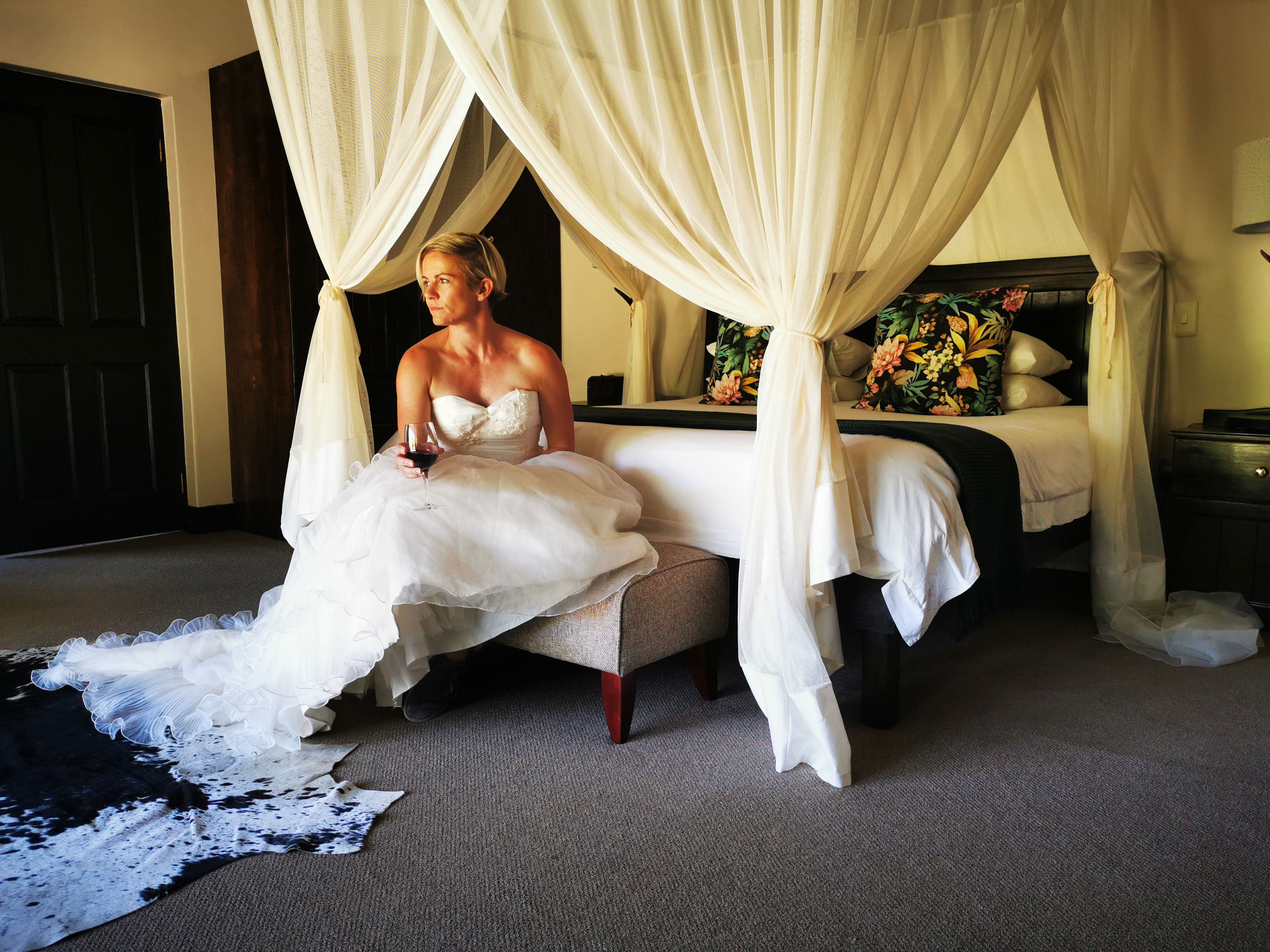 In the Western Cape…
Just over an hour's drive from Cape Town, The De Hoop Collection in the De Hoop Nature Reserve – a world heritage site - offers a wedding destination like no other! With its pristine land, wide open spaces, beaches, world-class whale-watching, coastal fynbos and teeming animal and birdlife, together with its variety of cost-effective accommodation options and well… the sheer breathtaking beauty of it all… makes it a perfect place for a wedding- of- note and in particular, winter weddings! Visualise a ceremony under the magnificent fig tree… or overlooking the beautiful vlei … and your wedding reception in the iconic Fig Tree Restaurant around a lovely warm fireplace. De Hoop, a nature lover's paradise of unparalleled peace and tranquillity, a hallmark member of Cape Country Routes and most likely one of the Cape's last unspoiled gems has all the essentials needed to create the perfect wedding. There's a Winter Wedding Special (20% discount on standard accommodation rates for a minimum two-night stay for wedding guests) that applies to weddings from mid-May to end July 2023/2024 and there's a minimum venue fee of R75 500 (for up to 70 guests). Information on these specials and Winter wedding (2023/2024) rates available on enquiry. Ts & Cs apply. Phone 021-422 4522, res@dehoopcollection.co.za, www.dehoopcollection.com

The 5-star Turbine Boutique Hotel and Spa in Knysna, formerly a power station, now a 5-star hotel with unique décor and an industrial charm - perfect for trendy couples wanting to tie the knot in a somewhat different setting. The Turbine offers tailor-made (according to your needs) Wedding Reception breakfasts, lunches and dinners and you can exchange your vows in either the hotel's courtyard or the Island Café, both with stunning views of the lagoon. If the entire restaurant needs to be booked exclusively, then all the hotel rooms must be booked. With 17 standard rooms, six luxury rooms, two self-contained suites and a honeymoon suite, up to 100 wedding guests can be accommodated. If the entire hotel is booked exclusively there's a 10% discount on accommodation. Wedding bookings are subject to availability. Ts & Cs apply. Rates for all wedding packages on enquiry. Call reservations on 044 050 3500 or email to reservations@turbinehotel.co.za, www.turbinehotel.co.za

This fab Franschhoek winter wedding destination with the most romantic of settings, La Petite Ferme Boutique Hotel, offers the perfect blend of exclusive country-style elegance, luxury accommodation, heart-warming hospitality, magnificent views of the Franschhoek valley and winelands and bespoke tailormade-to-perfection wedding packages for small, intimate weddings of up to 70 guests. The hotel needs to be booked exclusively for all wedding packages – this includes the exclusive use of the hotel, the facilities and luxury accommodation in ten suites. Here, at La Petite Ferme where weddings feature as a highlight, your dream wedding will become a reality – and a memory to treasure forever. Rates for all wedding packages on enquiry. Ts & Cs apply. Contact details: +27 (0)21 876 3016, weddings@lapetiteferme.co.za, www.lapetiteferme.co.za

In Mpumalanga…
A wedding at Walkersons is where your dreams come true! Located on 800 hectares of peaceful countryside in the softly rolling hills of Mpumalanga near Dullstroom, Walkersons Hotel & Spa is perfect for that smaller, more intimate picture-perfect wedding. With its stunning surroundings, unspoiled scenery, 27 luxurious suites, various self-catering cottage options, delicious country cuisine, high-class service, onsite spa (perfect for some pre-wedding pampering), quaint, private chapel (seating 30 or 50 standing) and to end your special day on the perfect note – the luxurious Honeymoon Suite with a romantic open fireplace, four-poster king-size bed and a spacious Jacuzzi bath for the bride and groom, you have to agree that this is an award-winning five-star establishment that ticks all the boxes. Rates for accommodation and wedding packages on enquiry. Ts & Cs apply. Reservations: 013 253 7000, reservations@walkersons.co.za, www.walkersons.co.za

In KwaZulu Natal...
Celebrate life, love and a romantic African safari wedding at the award-winning Thanda Safari – just north of Hluhluwe, about 220km north of Durban. Exchange vows under African skies beneath ancient marula trees, enjoy the reception in a star-lit boma or on a deck overlooking the unspoiled African bush. Whatever your personal style, at Thanda - which means love in isiZulu - you're spoilt for choice - from the three accommodation options, Thanda Tented Camp with 15 luxury safari tents (including a deluxe honeymoon tent perfect for the bridal couple), Thanda Safari Lodge with nine suites and the exclusive Villa iZulu with five rooms, to its professional hospitality team, wedding planner and guides being on hand to make sure that your wedding will be unique. Rates for the 'Kanye' ('together' in isiZulu) Wedding Package. Rates for all wedding packages on enquiry. Ts & Cs apply. Contact details: reservations@thanda.co. za, +27 (0) 32 586 0149, Thanda Wedding Planner: weddings@thanda.co.za, www.thandasafari.com
And from Cape Country Routes - a leading group of owner-operated and managed accommodation and activity establishments in the Western and Eastern Cape: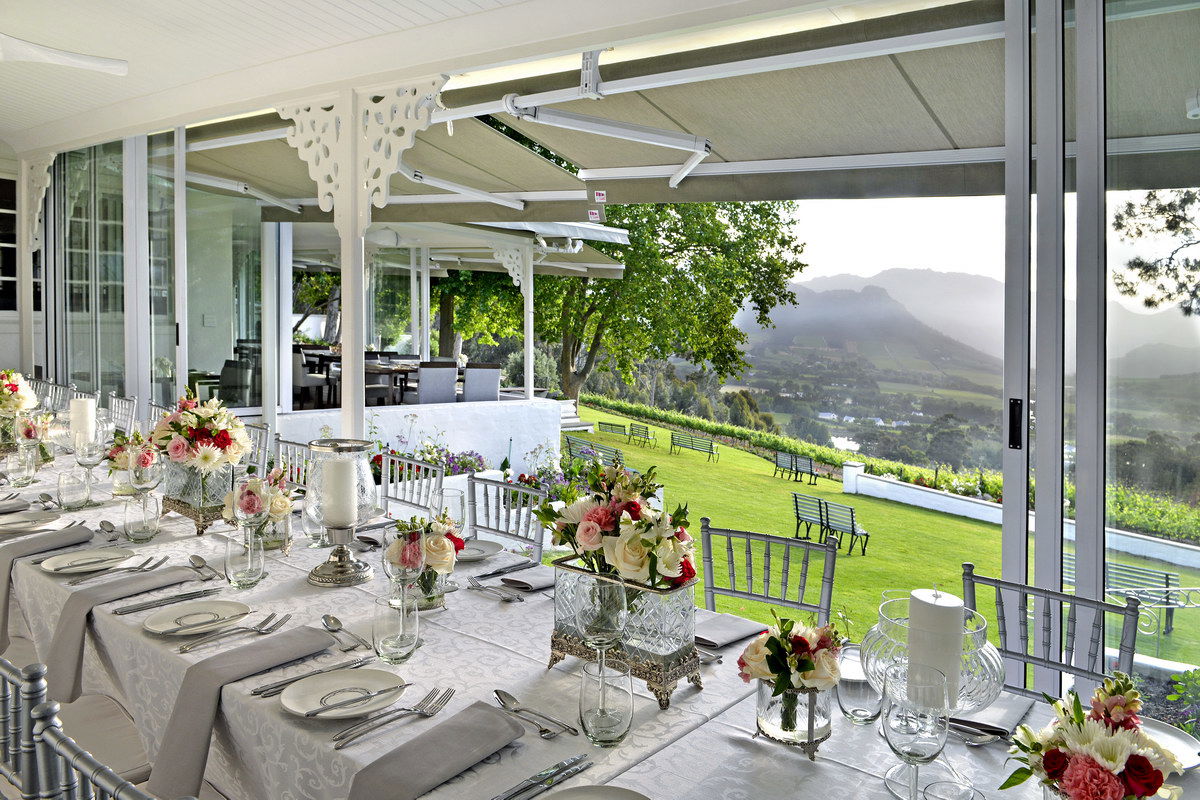 If you're planning to write the next chapter of your life - your love story, then Wildehondekloof Private Game Reserve, and a kingdom of all the wonders of nature is a magic choice. This 4 000-hectare farm with a luxury game lodge, just outside of Oudtshoorn, a Cape Country Routes property-of-note presents to you, the Princess and the Prince - the unparalleled beauty of the reserve, awe-inspiring sunsets, stunning mountain and river views, exclusive and luxurious accommodation and to guarantee the most romantic of a fairy tale Wedding Day. For your winter wedding book the entire lodge exclusively during the winter months (max 50 guests)- rooms at a special rate (includes breakfast), there's a discount on the honeymoon suite for the bridal couple and the use of the restaurant, reception, outside pool, boma and fireplace area and parking, plus the expertise of experienced professional staff, always on hand to go the extra mile to ensure that your wedding will be a treasured memory. Making wonders true is what Wildehondekloof loves to do! Rates for wedding packages on enquiry. Ts & Cs apply. Enquiries: bookings@capecountryroutes.com, www.capecountryroutes.com

Thinking of getting married in the Karoo? Then tie the knot at Cape Country Routes' De Zeekoe Guest Farm. Just 7 km outside Oudtshoorn, in one of the world's 17 biodiversity 'hot spots' with three overlapping flower zones, the 3 000-hectare lucerne farm's gardens, complemented by an overwhelming tranquillity and natural beauty offer the ideal setting for your wedding. De Zeekoe specialises in small intimate weddings (max 80 guests), available during the winter months only. For overnight wedding guests there are 21 stylish rooms, five self-catering log cabins and stone cottages all with breathtaking views, rooms at a special rate (includes breakfast) and there's an onsite team that will assist you in arranging all and everything to ensure a perfect start to a new chapter in your lives together. Rates for wedding packages on enquiry. Ts & Cs apply. Enquiries: bookings@capecountryroutes.com, www.capecountryroutes.com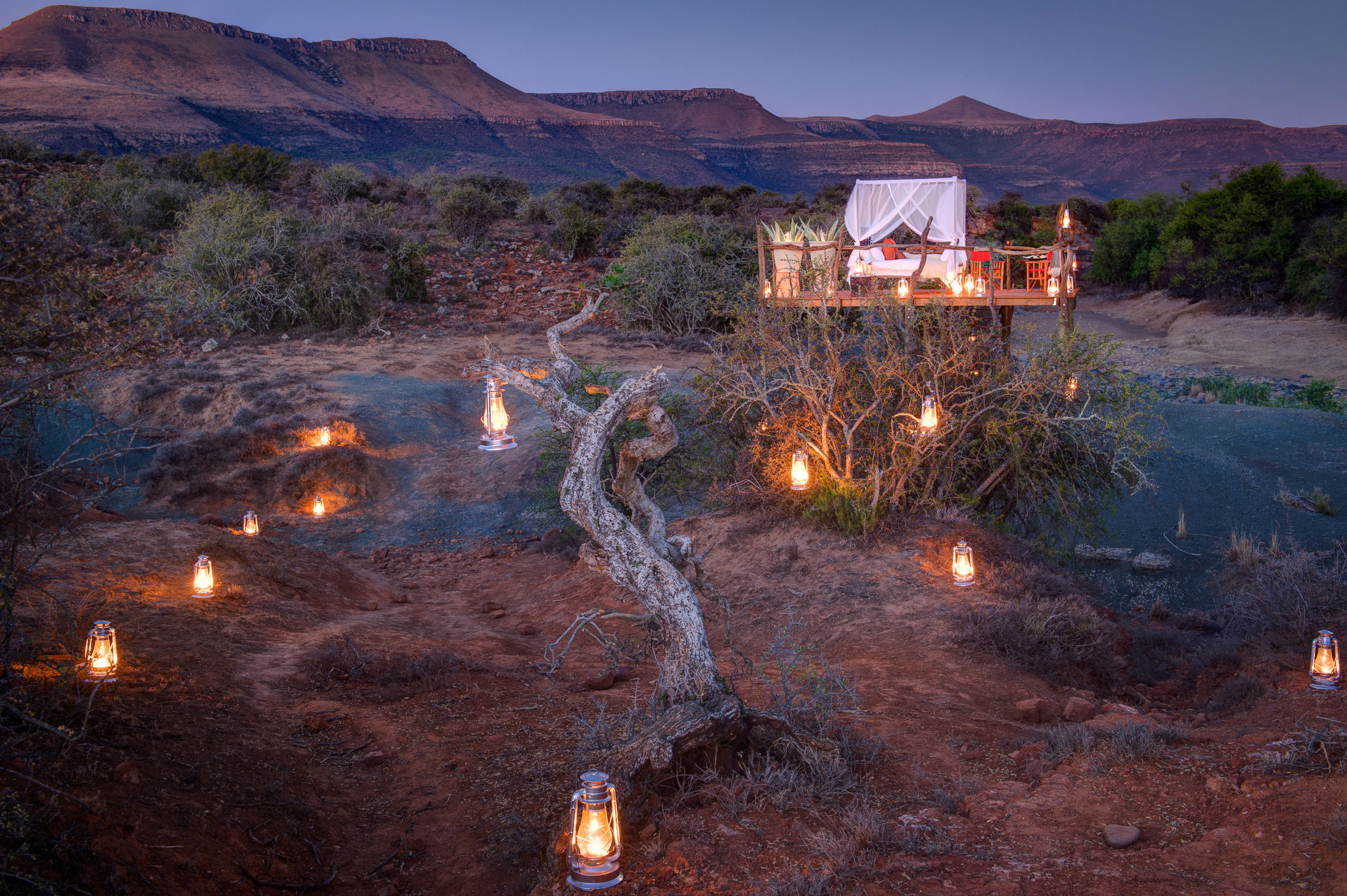 Set in the heart of the quaint historic town of Barrydale in the Overberg district of the Western Cape, a scenic two-and-a-half hour drive from Cape Town, the Cape Country Routes' Karoo Art Hotel is the ideal venue to host your intimate wedding. Originally built in 1896, this idyllic venue, resonating with its mantra "the art of joy" lends itself to becoming your home for the duration of your wedding festivities. Exclusivity is the name of the game - 17 en-suite rooms embellished with nuances of South African art, two fab venues – the historic ballroom with its dramatic ceiling height, chandeliers, wooden floors and stage, a bar area and tiered gardens flanking the ballroom on one side can accommodates up to 100 guests and opposite the ballroom, there's the Pewter Room for an intimate reception of up to 15 guests - it too leads out onto the gardens and screams privacy and the Honeymoon Suite, a separate and unique space offset from the main hotel - a perfect hideaway for before (and after) the event. Customised menus are created by the award winning chef and package prices are tailored precisely to each couple's needs. Rates for all wedding packages on enquiry. Ts & Cs apply. Enquiries: bookings@capecountryroutes.com, www.capecountryroutes.com

A Cape Country Routes establishment Lily Pond Country Lodge, close to Plett, between the Crags and Nature's Valley nestles on the edge of the serene, indigenous Tsitsikamma National Park forest. Well - known for its design, tranquillity, relaxing ambience and creative cuisine, the contemporary Afro-Zen style Lily Pond Country Lodge, on the banks of the most beautiful lily pond is a haven of space, fresh air and the most perfect spot for an intimate wedding. With Lily Pond supplying the venue, food and beverages, weddings (maximum 40 guests) are only available between the months of May to September. The entire lodge accommodation must be booked for minimum two nights (includes breakfast and lunch for guests staying at Lily Pond); dinner on the night of arrival, and lunch on the day of the wedding, is inclusive for guests staying at Lily Pond. Wedding packages/quotes are customised according to the client's wishes. Rates for wedding packages on enquiry. Ts & Cs apply. Enquiries: bookings@capecountryroutes.com, www.capecountryroutes.com

The charming 4-star Montagu Country Hotel in Montagu, a comfortable driving distance from Cape Town, is a magical option for a "far from the madding crowd' country-style wedding. Dating back to 1875, this original 'Art Deco' hotel transports you back to a bygone era of elegance…eclectic, but comfortable accommodation, excellent facilities, warm hospitality, imposing mountain views and two fabulous Wedding Packages. The One-Night Wedding Package and the Two-Night Wedding Package includes all the bells and whistles - 29 bedrooms on a B&B basis, the exclusive use of the whole hotel (subject to availability), the re-modelled present day gardens and public area, cutlery, crockery, glasses, tablecloths and the usual staff complement (exclusions include any additional décor, glasses, lighting and sound equipment not part of the hotel's usual offering, any additional flower arrangements, corkage fees and cost of additional staff). And for an added attraction to your wedding, the hotel has its own American Dream Cars fleet with a 1956 and a 1964 Cadillac Sedan De Ville for hire. A wedding with a difference at this hallmark Cape Country Routes property is a guarantee! Rates for 2023/2024 wedding packages on enquiry. Ts & Cs apply. Enquiries: bookings@capecountryroutes.com, www.capecountryroutes.com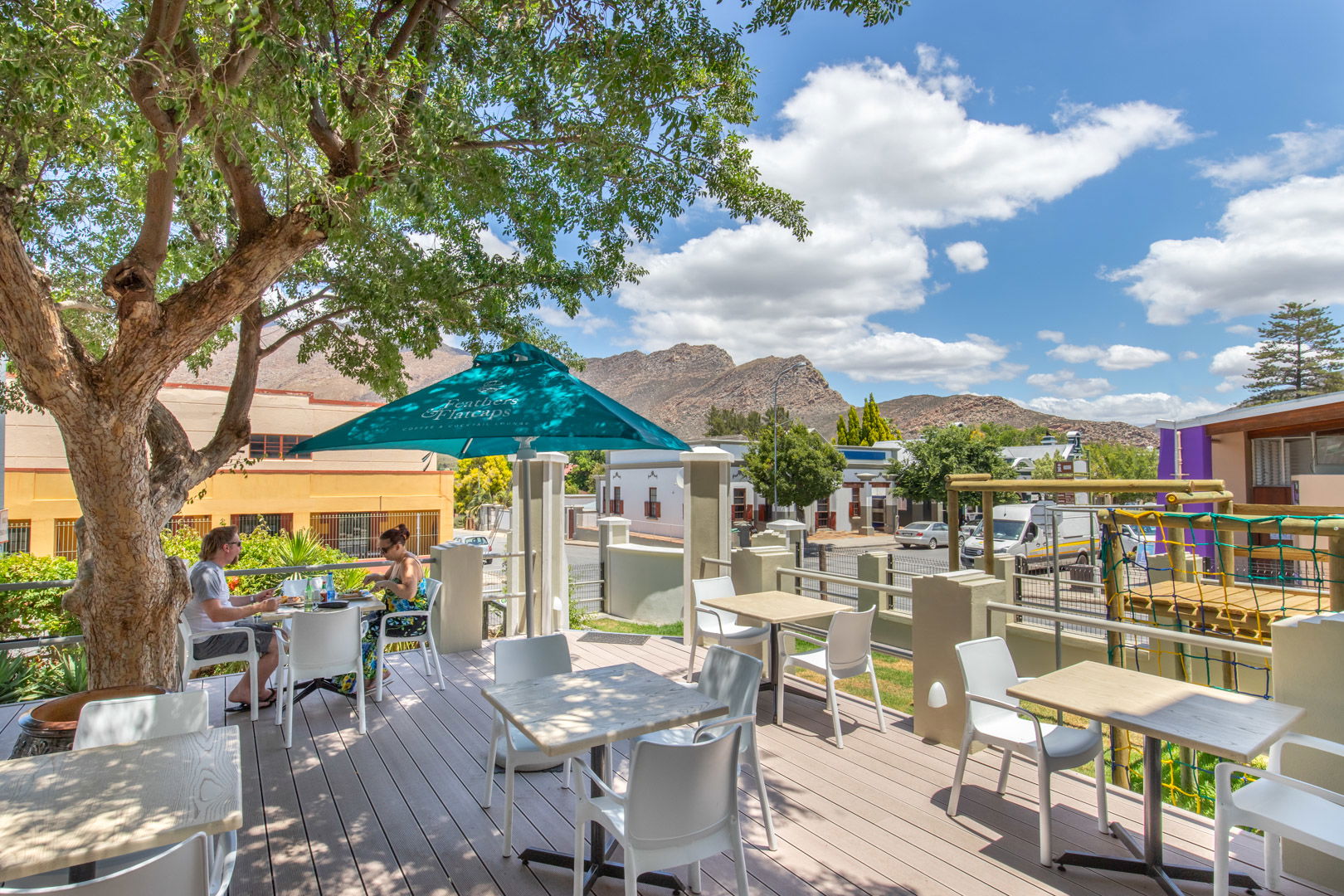 There are brides dreaming of a romantic vineyard wedding… the allure of a lush green valley suffused with the natural smells and aromas of nature and vineyards stretching as far as the eye can see… Welcome to South Hill Wine Estate - your dream wedding venue! A quick 60 minute drive from Cape Town, this boutique wine farm in the Elgin valley of Grabouw has perfected the art of planning a wedding. From the Estate's hands-on resident Wedding Planner, accommodation 'perfectly poised' to host the bridal party - six en-suite bedrooms in the luxury Villa which can accommodate 12 guests, the three-bedroom houseboat - perfect for the groom's Best Man and his mates and last, but certainly not least, on the banks of a dam with spectacular views, the secluded bridal honeymoon cottage to the catering (for a wedding party of up to 150 guests if required) expertly managed by the chef and restaurant team, and with a range of award-winning wines every course is paired to bring out the best flavours in both the dish and the wine – everything is taken care of! For couples that want to tie the knot sooner, rather than later, there is South Hill's unique Elopement Wedding Package. An Elgin Valley's gem, South Hill Wine Estate is a member of Cape Country Routes and a Western Cape wedding destination of choice. Rates for all wedding packages are available on request. Ts & Cs apply. Enquiries: bookings@capecountryroutes.com, www.capecountryroutes.com
(ends)