mFulaWozi Wilderness Private Game Reserve is back under owner-management of the founders, Barry and Sonya Theunissen. The reserve is located in the heart of Zululand in KwaZulu Natal, just two and a half hours drive from Durban, where it is home to sister-lodges Biyela and Mthembu. 'mFulaWozi is not just about magnificent game viewing, delectable cuisine, and stunning décor, it's about a journey of purpose, and the creation of a culture of mutual respect', says Barry Theunissen.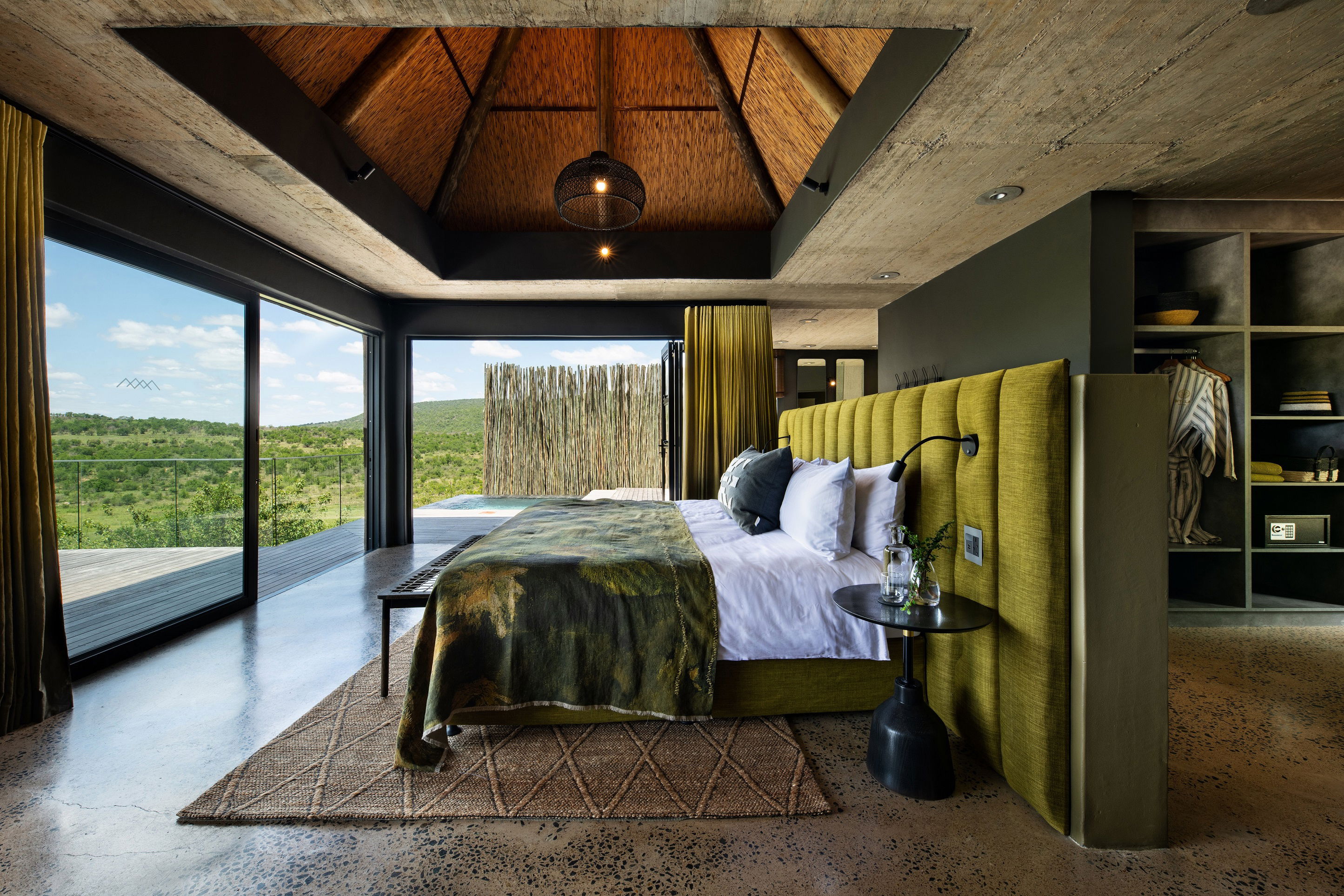 Carefully built by hand by members of the local Mthembu and Biyela Zulu clans, all suites come with their own private viewing deck where guests may immerse themselves in nature and the rich history of the area. Designed by architect Peter Whitehouse with interior design by Michelle Throsslle, both lodges are operated off the grid with solar power, and water sourced locally and supplied via a filtration plant.
Biyela Lodge is named after local chief Biyela, a descendant of King Shaka, and consists of 12 luxury standalone suites as an inviting and exclusive destination for couples, complete with private plunge pools. An oasis of privacy and eco-luxury, the suites are styled on a modern apothecary theme as a fusion of modern ideation, with an expression of the magnificent environs surrounding it. With cool rectilinear pavilions, the lodge is built into the hillside of this piece of untouched mFulaWozi wilderness, perfectly positioned to maximise the sweeping views of the imposing flood plains of the White iMfolozi River below.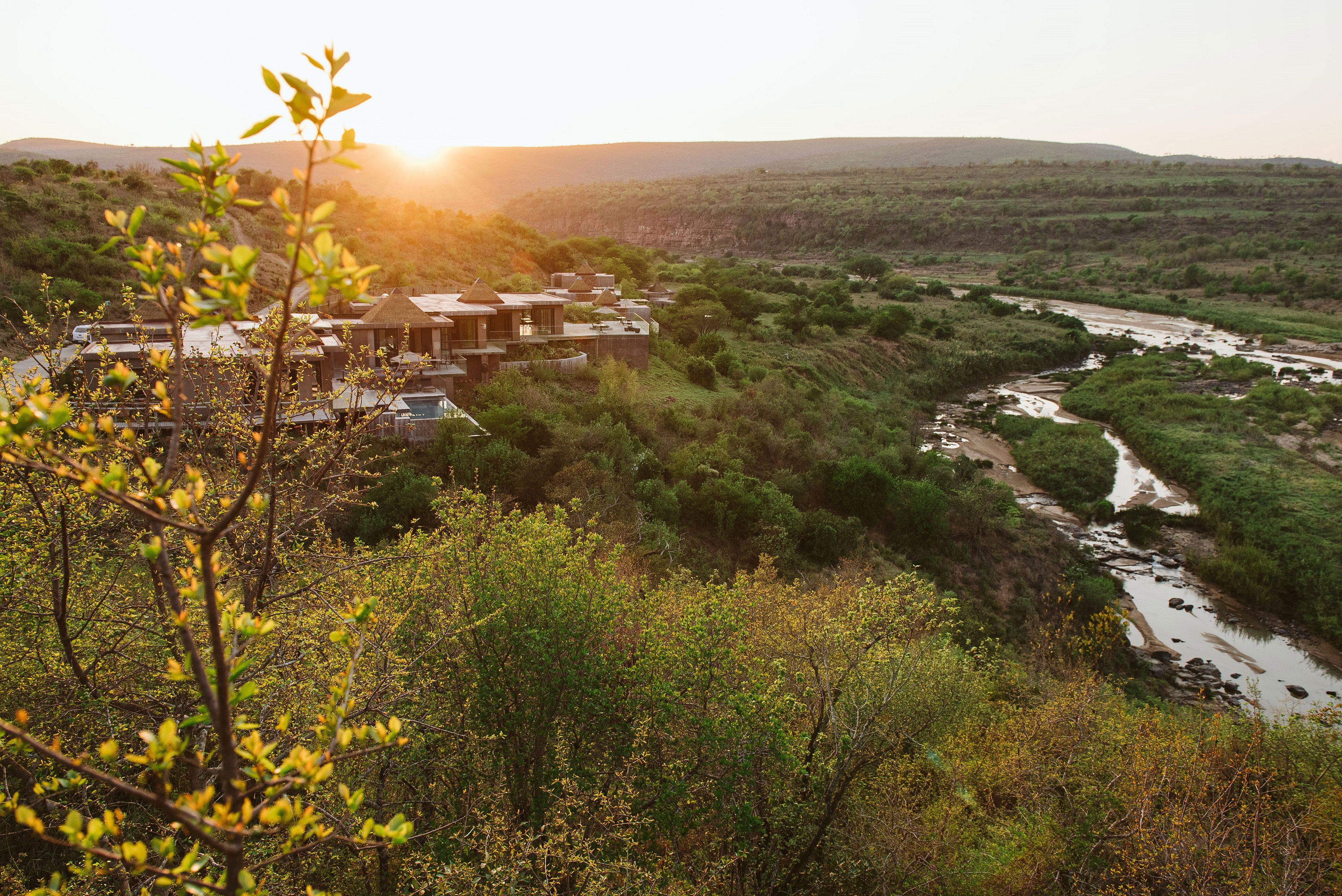 Warm and welcoming Mthembu Lodge is set on the embankment of the White iMfolozi River, where it commands magnificent views complete with game watching from the comfort of its seven, luxury one-bedroom suites and two-family villas. Aimed at the discerning traveller, Mthembu is the perfect family destination, welcoming children from the age of 10, and offering a sensual, quiet, and a naturally elegant definition of space. It combines fresh innovative design and stylish African touches, with a wealth of natural materials such as earthy woods, leather and brass.
The mFulaWozi Wilderness Private Game Reserve stretches across 16 000 hectares of untouched African bushveld, 6000 hectares of which have already been incorporated into the Hluluwe iMfolozi Park, the oldest proclaimed nature reserve in Africa. With the dropping of fences between the parks, it is now one of the last havens where large numbers of animals, including the Big 5, that can roam freely. This unique wilderness area embodies the spirit of the Zulu nation and unlocks the tourist appeal of the rich culture, history and biodiversity of the land. It offers a thrilling game drive experience to resident guests of Biyela and Mthembu Lodges exclusively. Spa treatments are available, while other wilderness experiences include birding, guided walks and trails, and excellent photographic opportunities.
As one of the final bastions of the Zulu nation, mFulaWozi offers a unique combination and insight into of Zulu history, culture, wilderness and wildlife, allowing guests to connect with five hundred years of history. Shaka Zulu conserved this land to protect the endemic game as part of his hunting ground and conservation area. Historians, academics, and conservationists have dreamed and motivated for years to establish a sustainable ecotourism node of this vast scale and importance. Its purpose today is to continue protecting and preserving both the wilderness and its communities for generations to come.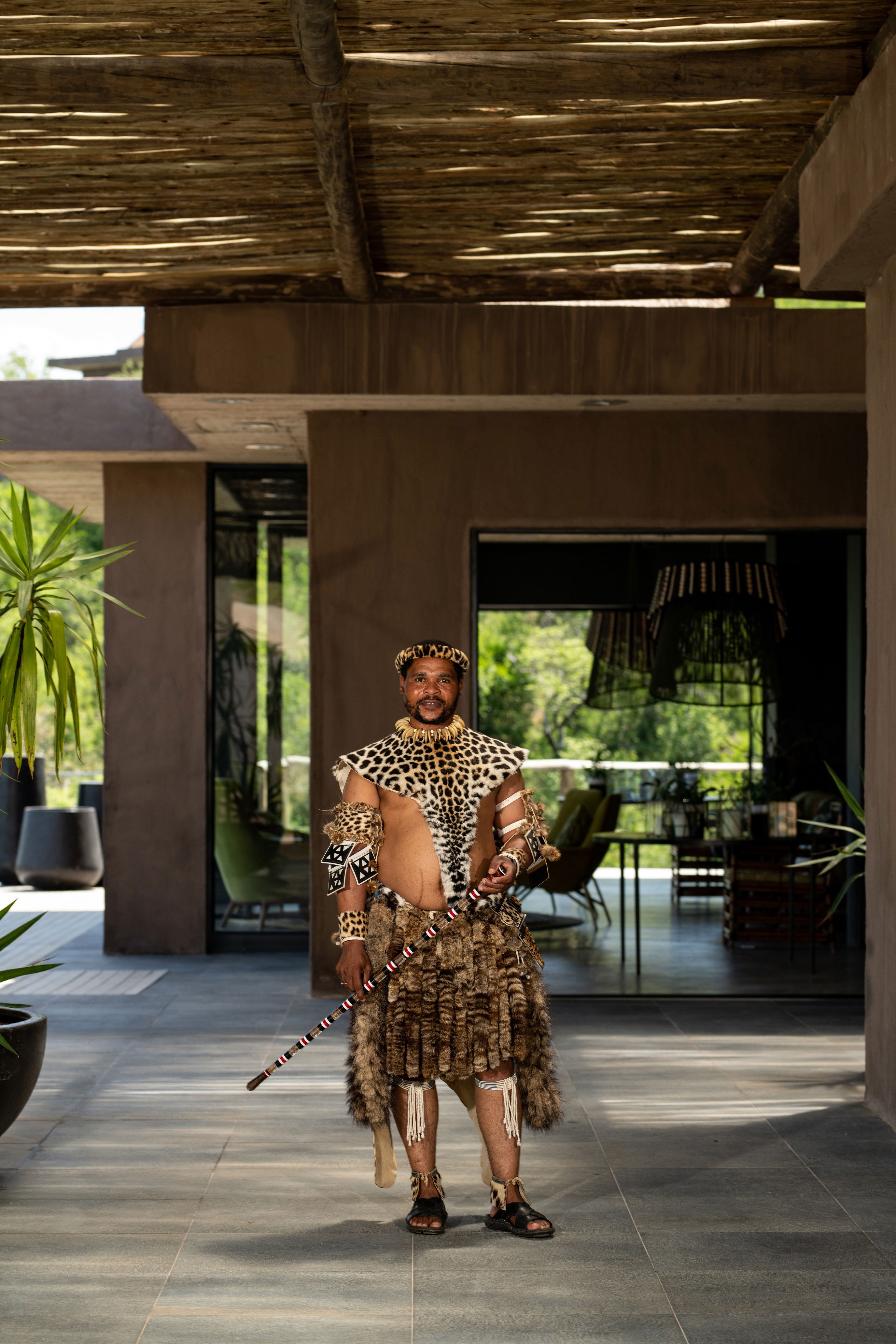 mFulaWozi is championing a sustainable model for socioeconomic development within the local communities which have been impacted over the last few years. The upliftment of these disadvantaged communities has now allowed the communities to run various initiatives, creating a resilient economic environment. Not only is it a blueprint for a future where humans and wildlife can live and thrive together, but it is also mFulaWozi's legacy to commit to the preservation and conservation of the Zulu culture.